Nick Nurse won an NBA championship in his first season as the head coach of the Toronto Raptors and now the entire country of Canada is tapping Nurse to bring his magic to Team Canada in the upcoming FIBA World Cup.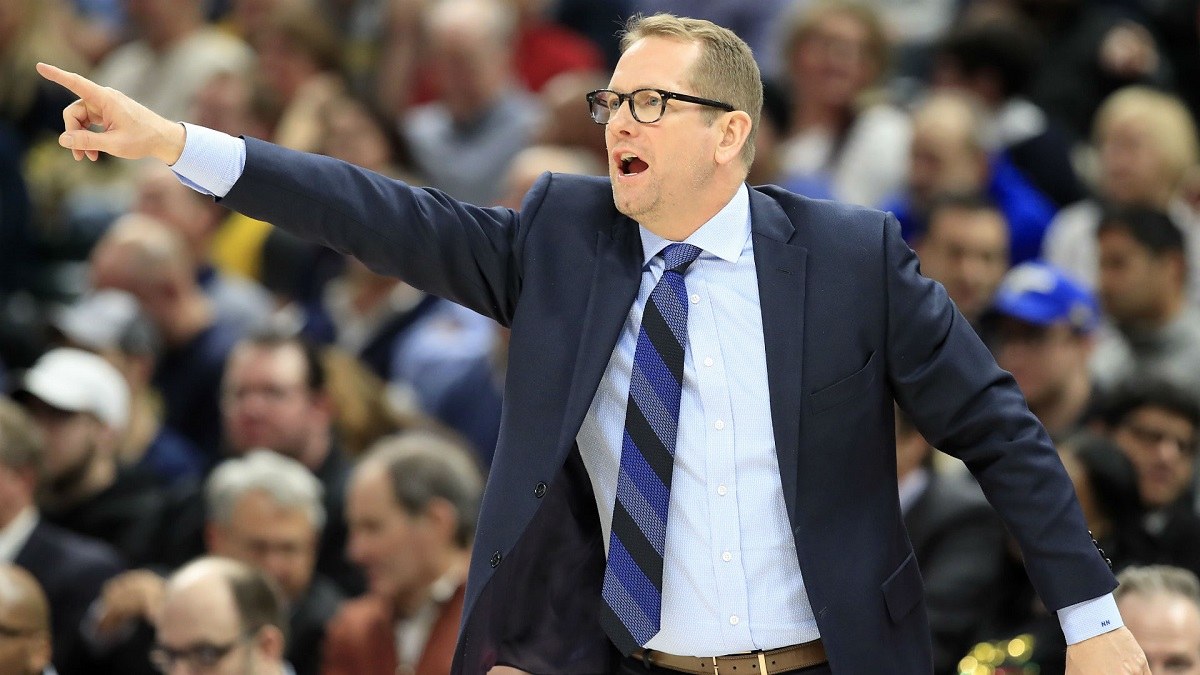 Nurse, 51, will be coaching Canada in the FIBA World Cup at the beginning of September in China. If Canada qualifies for the 2020 Olympics, Nurse will also stay on as head coach for Team Canada in Tokyo next summer.
Australia will be Canada's opponent in the opening match of the World Cup. Canada has a couple of scrimmages this summer with one against Nigeria in Winnipeg in August.
"It's a unique time with the World Cup and the Olympics within a short 13- to 14-month window," Nurse said. "And it fits in OK. I'm just giving up some vacation time."
The top two teams from North and South America at the upcoming FIBA World Cup gain automatic entries into the Olympics. If Canada is not among the final two with Team USA, then they will have to go an alternative route to earn their Olympic bid.
In 2016, Canada failed to qualify for the Olympics with losses against France and Venezuela.
Rube Coach to Team Canada
As a rookie head coach, Nick Nurse led the Raptors (58-24) to the second-best record in basketball. Although the Raptors took advantage of a Golden State Warriors team weakened by injuries to Kevin Durant and a torn ACL by Klay Thompson, the Raptors still pulled off a title run by locking up the NBA Finals in six games.
Nurse paid his dues as a coach and toiled in the developmental league for several years. He spent his time in the trenches as a long-time assistant coach. He didn't get his first head-honcho gig until he turned 50.
Nurse helped engineer a first NBA title for the Toronto Raptors and the first championship for a Canadian team. Now he has an opportunity to help Canada get a shot at a medal in the Olympics.
After all, they will have their own Dream Team of sorts. Canada has become a hub for NBA talent in recent years. Jamal Murray, Andrew Wiggins, Kelly Olynyk, Dwight Powell, and Tristan Thompson are available to play for the Great North.
The Knicks have the #3 overall pick in the NBA Draft. If the Knicks do not trade their pick to the Atlanta Hawks, they will select RJ Barrett out of Duke. Barrett is a standout from Toronto. He's also expected to round out the Canadian squad.
"I'm getting ready to take another situation soon because I think it's going to make me a better coach," Nurse told reporters.
Nurse has prior experience with international basketball. At the 2012 London Olympics, Nurse served as one of the assistant coaches for Great Britain.
"I learned a lot as a coach in that run and I'm hoping this experience will do the same," Nurse said.