The Toronto Raptors' bench exploded for 48 points as the Raptors defeated the Milwaukee Bucks 120-102 in Game 4 of the Eastern Conference Finals to even the series at 2-2.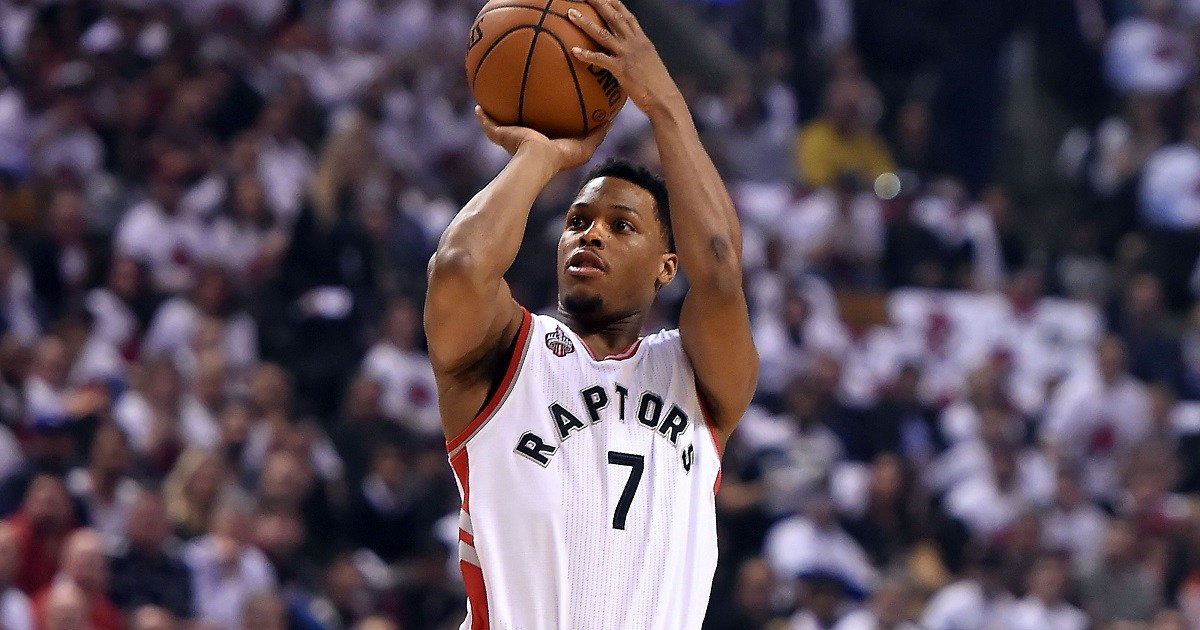 After poor performances in Game 3 from the Bucks' two best scorers, Giannis Antetokounmpo and Khris Middleton combined for 55 points in Game 4. However, it was not enough firepower to keep up with the Raptors.
Canadian folk hero Kawhi Leonard, who is still nursing a leg injury from Game 3, had a relatively quiet night for the Raptors with 19 points. Point guard Kyle Lowry led the Raptors with 25 points, including a perfect 10-for-10 from the free throw line.
"This was one of the nights that we knew Kawhi was a little bit limited and we had to come out and be aggressive for him," Lowry said.
What a difference a change of venue makes. Heading into the weekend, the Bucks were up 2-0 and cruising toward a berth in the NBA Finals. The Golden State Warriors easily knocked out Portland. And they achieved that feat without Kevin Durant. It seemed like the Greek Freak was on his way to a finals berth, but the Raptors had other ideas. The Raptors held their own serve and won both games in Toronto, including a back-and-forth double-overtime victory in Game 3.
With three games remaining, it comes down to which team can win two games first. Game 5 will take place on Thursday night in Milwaukee, where the Bucks won the first two games of the series.
Big Bench in Toronto
The Bucks mustered up 25 points from their reserves, but some of that happened in garbage time late in the fourth quarter.
The Raptors relied on three key bench players: Norman Powell, Serge Ibaka, and Fred VanVleet.
"The first two games, they really brought the intensity to us," said backup forward Norman Powell. "They really came out and were more physical, more active. We wanted to change that narrative coming home."
Ibaka, the savvy veteran, scored 17 points hauled down 13 rebounds in only 24 minutes of action. VanVleet went a perfect 3-for-3 from three-point land to finished with 13 points. VanVleet, inspired by the recent birth of a second child on Monday, turned around his shooting woes.
Norman Powell, a 2015 second round pick out of UCLA, averaged only 8.6 points this season. However, he lit it up in Game 4 and led all bench scorers with 18 points. He kept firing away from three-point range and missed nine treys, but he was a +29 overall plus/minus in 32 minutes of play for a much-needed offensive boost.
Winter is Coming… for the Bucks or Raptors?
The Bucks have a sensational one-two punch with Greek Freak and Middleton, but they rely on someone else stepping up as a third scorer. That important role has lacked consistency in the playoffs. Brook Lopez had a big game one night. Eric Bledsode took a turn another. Malcolm Brogdon came off the bench for a big spark since his return from injury. George Hill had one of the best games of his career in Game 3.
But when no one steps up, the Bucks have a situation arise like in Game 4. Nikola Mirotic is the only other player to score in double digits, and he put up 11 points on a night he shot 2-for-8 from downtown.
Malcolm Brogdon has been coming off the bench for the Raptors while Eric Bledsode started. The point guards combined for only 5 assists and 9 points on a combined 4-for-18 shooting. Brogdon had a terrible night missing 9 shots including all three of his three-point attempts.
The Bucks know they need better overall play from their point guards if they want to play in the NBA Finals. Brogdon/Bledsode were outplayed by Lowry/VanVleet the last two games, which is part of the reason why the Bucks blew a 2-0 lead.
"We just came out in the third quarter flat," said Antetokounmpo.
The bookmakers have faith in the Bucks in Milwaukee over the visiting Raptors. For Game 5, the Bucks are a consensus 7-point favorite. According to the South Point Casino and Sports Book in Las Vegas, the Milwaukee Bucks are 3/1 odds to win the NBA title. The Toronto Raptors are 10/1 odds.