Racing is set to resume March 22 at Santa Anita, Tim Ritvo, chief operating officer for the owner, The Stronach Group (TSG), confirmed Sunday morning.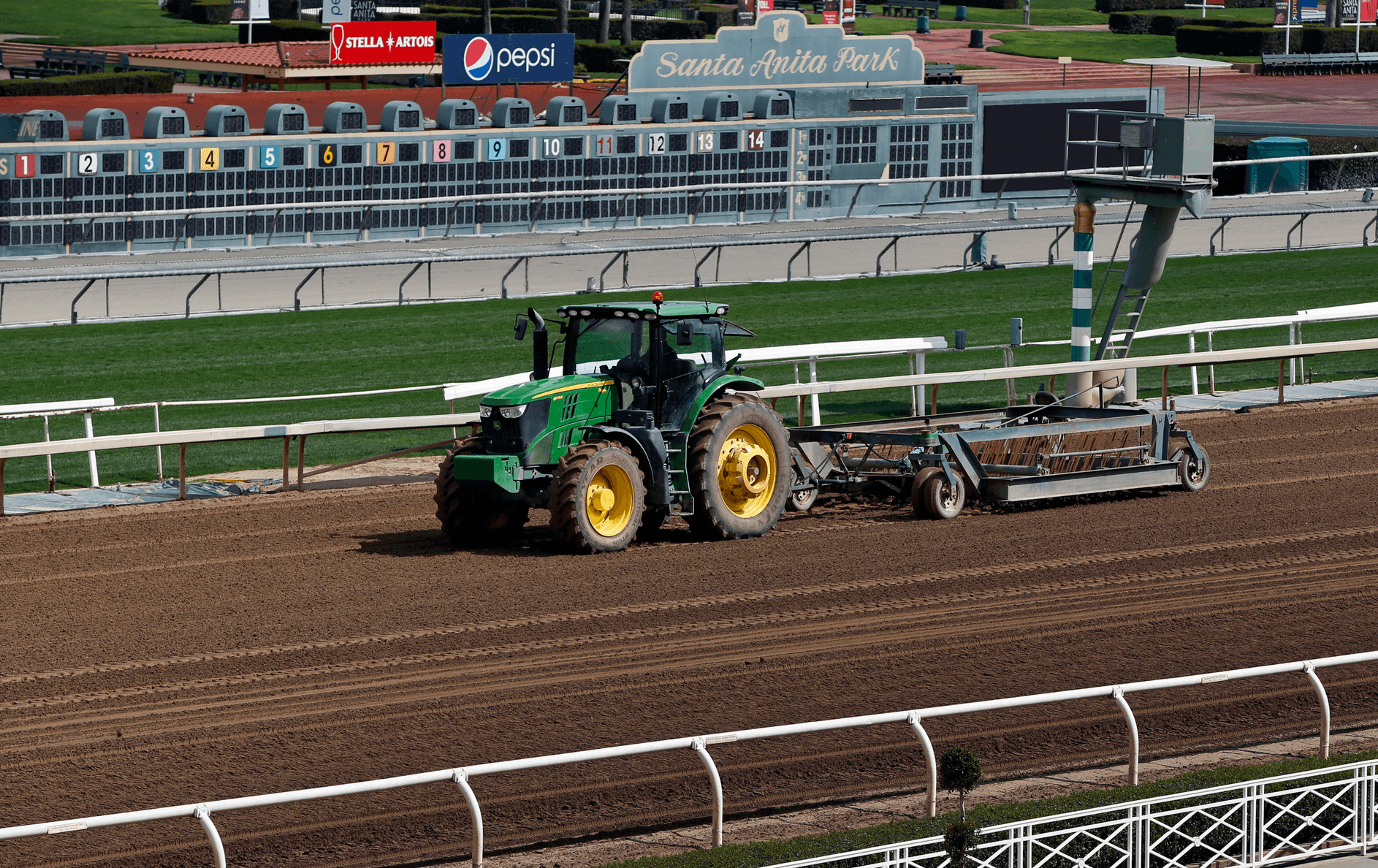 When horses do enter the starting gate, it will end a two-week break prompted by a series of equine fatalities at the historic racetrack in suburban Los Angeles. No specific cause for the rash of fatal injuries has yet to be uncovered. However, many believe an unsafe racing surface caused by unusually wet and cool weather during the first two months of 2019 may be at the root of the problem.
'New Normal' at Santa Anita?
Ritvo told the Daily Racing Form Sunday:
"If the track performs as well as we think it's going to perform, and we don't have any incidents, (March 22) is the day we hope to get back to what we're calling the 'new normal.'
Regarding an exact cause for the deaths, he said:
"We're looking at everything. I know everybody wants us to find this one big thing (reason for breakdowns and fatalities), but it's much more complicated. So I think the pause was a good thing for everybody. If we put the horse first, and then the customer, we should be okay."
Under the supervision of highly respected trackman Dennis Moore, the main oval at Santa Anita is undergoing a detailed evaluation and dry-weather renovation. Racing was suspended on March 7.
The track reopens for joggers and gallopers on Monday. However, no official date has been revealed for timed workouts. These are high-speed training exercises. They are recorded at specific distances and officially recognized as part of horse's official past performance record.
Moore says he has been "extremely happy" with the condition of the main track as Southern California weather improves, according to Ritvo.
Baffert's Kentucky Derby Contenders Road Trip
About 70 Santa Anita-based horses have journeyed to Los Alamitos, a Quarter Horse track south of Los Angeles hosting three brief Thoroughbred meetings each year, to participate in timed workouts. Among them, trainer Bob Baffert's two highly regarded Kentucky Derby hopefuls, Game Winner and Improbable.
Both are shipping to Oaklawn Park in Arkansas to compete Saturday in the Rebel Stakes, an important Kentucky Derby prep race. Both had been slated for the San Felipe Stakes last Saturday at Santa Anita. The San Felipe normally serves as a proving ground for the Santa Anita Derby and the Kentucky Derby. It was canceled when racing was suspended to allow track officials to address the equine deaths crisis.
Numerous California-based trainers are headed to Oaklawn in an effort to catch up to race-tested horses in the East who have already participated in major Kentucky Derby prep races.
New Safety Procedures, Revised Stakes Schedule
Santa Anita officials are also immediately instituting enhanced safety protocols for the resumption of racing.
Trainers, for now, must apply for permission to work a horse at least 24 hours in advance. This will allow track veterinarians to assist in identifying "at risk" horses through the evaluation of past performances, workout data and physical inspection. Santa Anita is also hiring additional veterinarians to observe all horses entering and exiting the main track and training track each morning during training hours.
TSG is also establishing a new position, Director of Equine Welfare. This post will be held by an accredited veterinarian. TSG says the new director "will be responsible for the oversight of all aspects of equine well-being and will lead a new Rapid Response team for injuries which will be tasked with conducting transparent investigations of all factors involving the injury, as well the communication of their findings to the racing and general public."
The suspension of racing is causing a major revision of the Santa Anita stakes programs.
The new date for the track's signature race, the Santa Anita Handicap is April 6. That card will now include seven stakes races, including the Santa Anita Derby and Santa Anita Oaks.