Unofficial reports claim at least 17 people lost their lives during the confrontations between Queretaro and Atlas supporters at the weekend. Despite not confirming any casualties, the Mexican Football Federation and the Liga MX officials have slapped Queretaro with lengthy bans.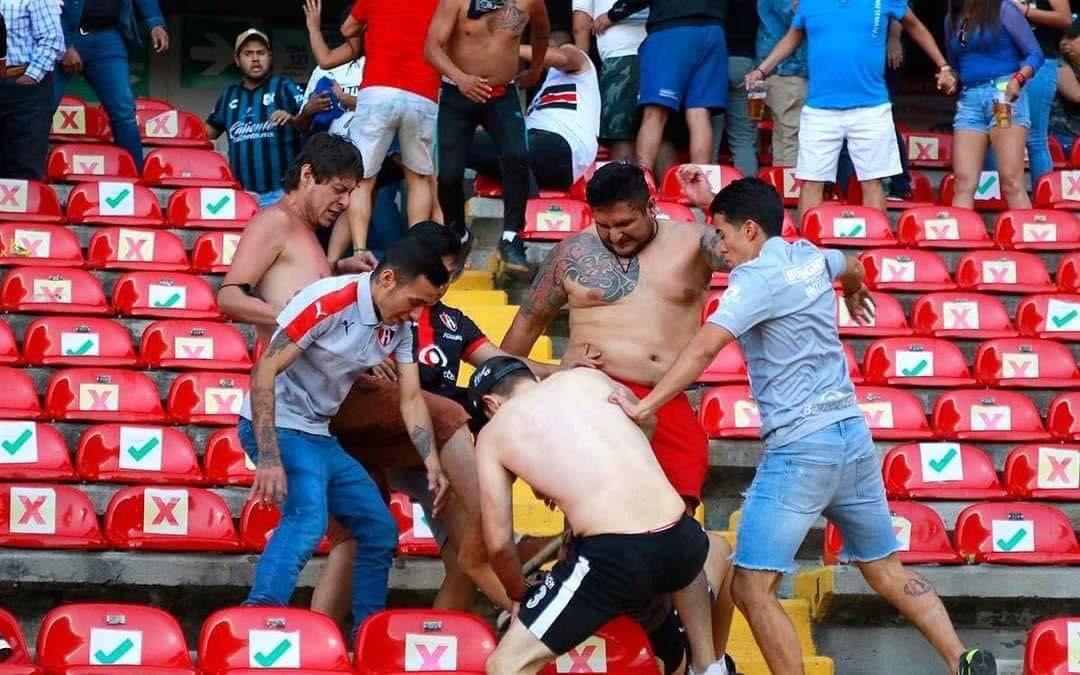 As a result, the club received a one-year stadium suspension, meaning they will have to play behind closed doors until 23 March 2023. The ban applies to the youth teams, as well as the women's sides. The organized fan groups who support Queretaro received a three-year interdiction at their team's La Corregidora stadium, but they will be able to attend other games after 12 months.
Queretaro received a fine worth $70,000. The club will be forced to find new owners by the end of the year. The current club hierarchy was also fully suspended following the outrageous incidents against Atlas.
Queretaro confirmed through a statement on Friday they will "integrate professionals with proven experience" to lead the club forward.
Comunicado oficial. pic.twitter.com/EuA8T35NS4

— Gallos Blancos (@Club_Queretaro) March 11, 2022
The Atlas fan groups, who were victims of the attack, cannot attend away matches for six months.
"What happened last weekend not only put many lives in danger, it also damaged the reputation of the state of Querétaro, its people and the club, of Liga MX and of Mexican football both nationally and internationally," said Mexican FA president Yon De Luisa.
Lo sucedido en México es una verdadera atrocidad.
Una carnicería humana (20 muertos), personas heridas clamando piedad, niños pidiendo ayuda, padres protegiendo a sus familiares, la @fifacom_es debe actuar.
Lo de Querétaro es una #VerguenzaNacional y mundial. pic.twitter.com/O5QCkqm0Uw

— Libre Pensador (@No_Mordaza20) March 6, 2022
Despite not confirming any deaths, Mexican authorities suspended five officials in the police and civil defense state departments. Those found guilty of assault will be banned for life from entering stadiums in Mexico.