The NFC East will once again be ruled by quarterback play. In 2019, there are plenty of questions at that position. All four teams in the division have an issue at signal caller.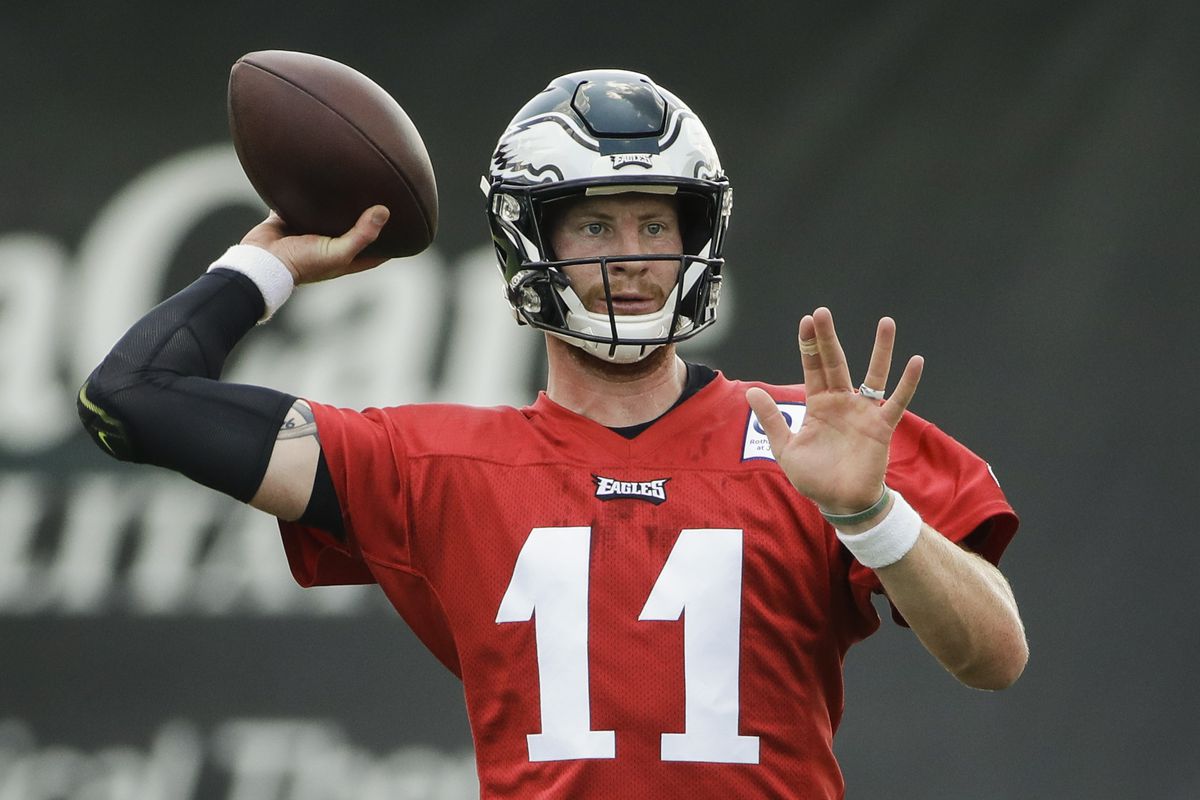 Will Carson Wentz stay healthy for Philadelphia? He no longer has Nick Foles as his backup, so the Eagles will sputter if he misses any time.
The Cowboys are going to see if Dak Prescott can lead this team to a deep run in the playoffs. If he doesn't, though, Dallas coach Jason Garrett might lose his job.
NFC East         2018 Record   Division Odds Super Bowl Odds

Dallas Cowboys  10-6                  +150              +2000

Phil. Eagles          9-7                  -125               +1400

Wash. Redskins   7-9                  +1200            +10000

NY Giants            5-11                 +1400            +10000

Odds Courtesy of Westgate Las Vegas SuperBook
The New York Giants and the Washington Redskins drafted quarterbacks. Daniel Jones will be a back up for the Giants, but for how long? Haskins is expected to compete for the starting job, but he too is likely to start the season on the sidelines.
What else will happen in the NFC East? We took a look at three storylines.
Can Cowboys Complete Contracts?
Dallas has three big contracts it wants to complete before the start of the season. Making quarterback Dak Prescott, running back Ezekiel Elliott, and wide receiver Amari Cooper all happy is going to be difficult, though.
All three are going to be free agents next season, and want to resign this year. Elliott has already made his intentions known by not showing up to training camp.
Owner Jerry Jones already said he was impressed with Prescott's attitude towards his contract.
"He's done everything the right way, and I think he deserves to have his contract looked at in a very progressive way," Jones said.
Elliott means too much to the offense not to get him back in camp, so Cooper could be odd man out, and have to test free agency.
Is Giants Offense One-Dimensional?
With quarterback Eli Manning's skills diminishing, and running back Sequon Barkley emerging as a legitimate MVP candidate, the Giants' offense might be even more run oriented than it was last year.
The offensive line did get upgrades, so that will help give Manning more time to throw, but when you have a running back that ran for 1,307 yards and 11 touchdowns.
The biggest question is can New York still thrive if Barkley misses any time this season? It is apparent that he will be the main man, but for the Giants to succeed he can't be the only option.
How Good is Dwayne Haskins?
Most draft pundits thought Dwayne Haskins would go to the Giants with the No. 6 pick. Instead they took Daniel Jones, and the New Jersey native slid nine spots before the Washington Redskins grabbed him.
As upset as Haskins was, going at No. 15 might have been the best situation for him. At Washington there are two other quarterbacks in Case Keenum and Colt McCoy that will probably be ahead of him on the depth chart. Because he didn't play a lot of games at Ohio State, this will give him the chance to learn and perfect his craft. Don't worry, though, it might not be this season, but Haskins will be under center as a starter sooner rather than later.