For the first time since the Washington Redskins let him go, Minnesota quarterback Kirk Cousins will face his old team. The Vikings host the hapless Redskins on Thursday while trying to win their fourth consecutive game after a 2-2 start. Minnesota is a 16-point favorite.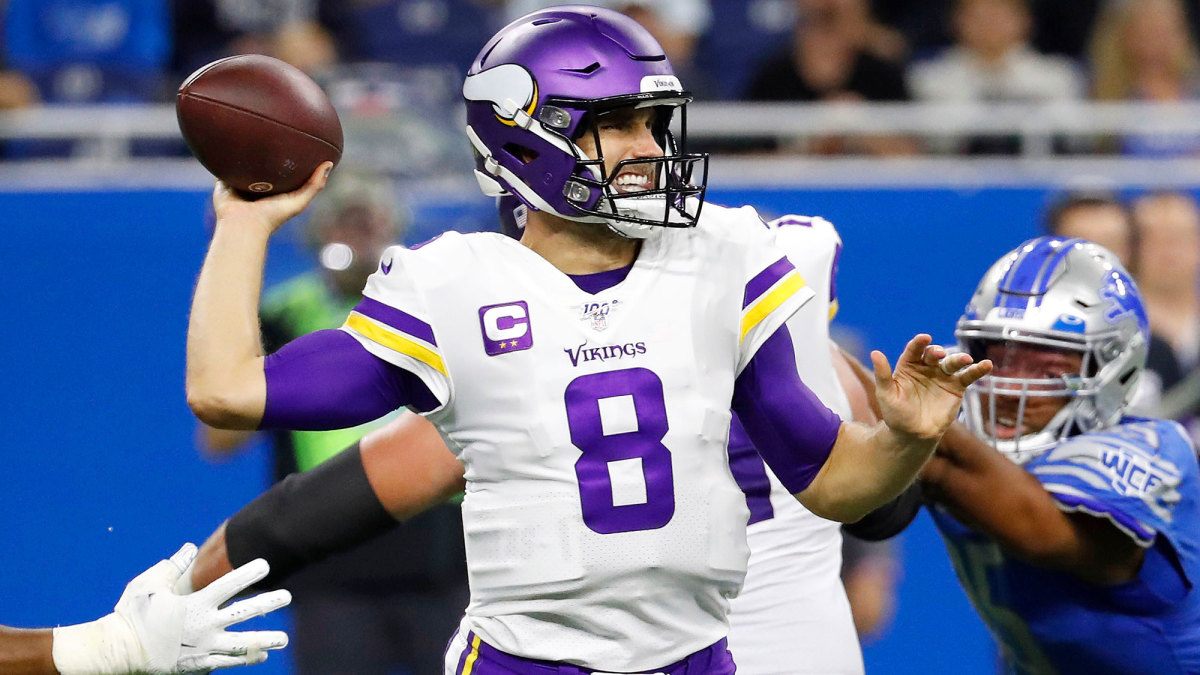 Cousins was drafted by the Redskins, and played in Washington from 2012 until the club declined to sign him after the 2017 season. Cousins then agreed to a three-year, $84 million deal with the Vikings.
If Cousins is motivated to show the team that didn't believe in him what they are missing, he isn't letting his feelings show. He told reporters on Tuesday he would rather worry about the game than revenge.
"That's not something I need to get into," Cousins said. "It's been well-documented, and it's about trying to win a football game."
Cousins Talks Glowingly About Redskins
The bait was there, but Cousins refused to take it. When asked about his time in Washington, he had nothing but complimentary words for the Redskins.
"They stuck by me when there was a stretch there," Cousins said. "We were 2-4, and many people thought it should be over for me to be playing, and then we had that comeback game against the Buccaneers and I yelled the words, 'You like that!' and kind of never looked back. So, I'm just so grateful."
Minnesota coach Mike Zimmer told reporters that he has taken it upon himself not to let the emotions of the game overwhelm Cousins.
"I'm going to talk to him a little bit about some of those things," Zimmer said. "He needs to just focus on his job, focus on getting guys in the right place and doing what he's supposed to do. There's always some emotions when you're playing a team that you went against. I'm sure [former Vikings running back] Adrian [Peterson] and Case are doing the same thing, right? It's more important that we focus on what we have to do and his job and what he has to do than worry about all the other things."
Riding on Hot Streak
In the three recent victories, Cousins has boosted his passer rating to a league-leading 114.3. On Sunday, he went 24 of 34 for 337 yards and four touchdowns in Minnesota's 42-30 victory over Detroit.
"He's playing very free right now," Zimmer said. "He's letting the ball loose. Even on some incompletions, he's putting the ball in the right places."
Cousins had a rough start to the year, and quickly faced a steady stream of criticism. Now, however, he believes he's found his rhythm.
"I just felt like when the play calls were coming in, I was in agreement with them so many times, feeling like it was going to give us a great chance, and then we were running the ball proficiently," Cousins said.  "And when you do that, I think it helps a play caller and a quarterback feel like they have the wind at their back a little bit."