Paris Saint-Germain reached the final of the 2019-20 Champions League and came into this season's tournament among the favorites to lift the trophy. But a slow start sees PSG out of qualifying position and needing a win against RB Leipzig on Tuesday to climb back into contention for the knockout rounds.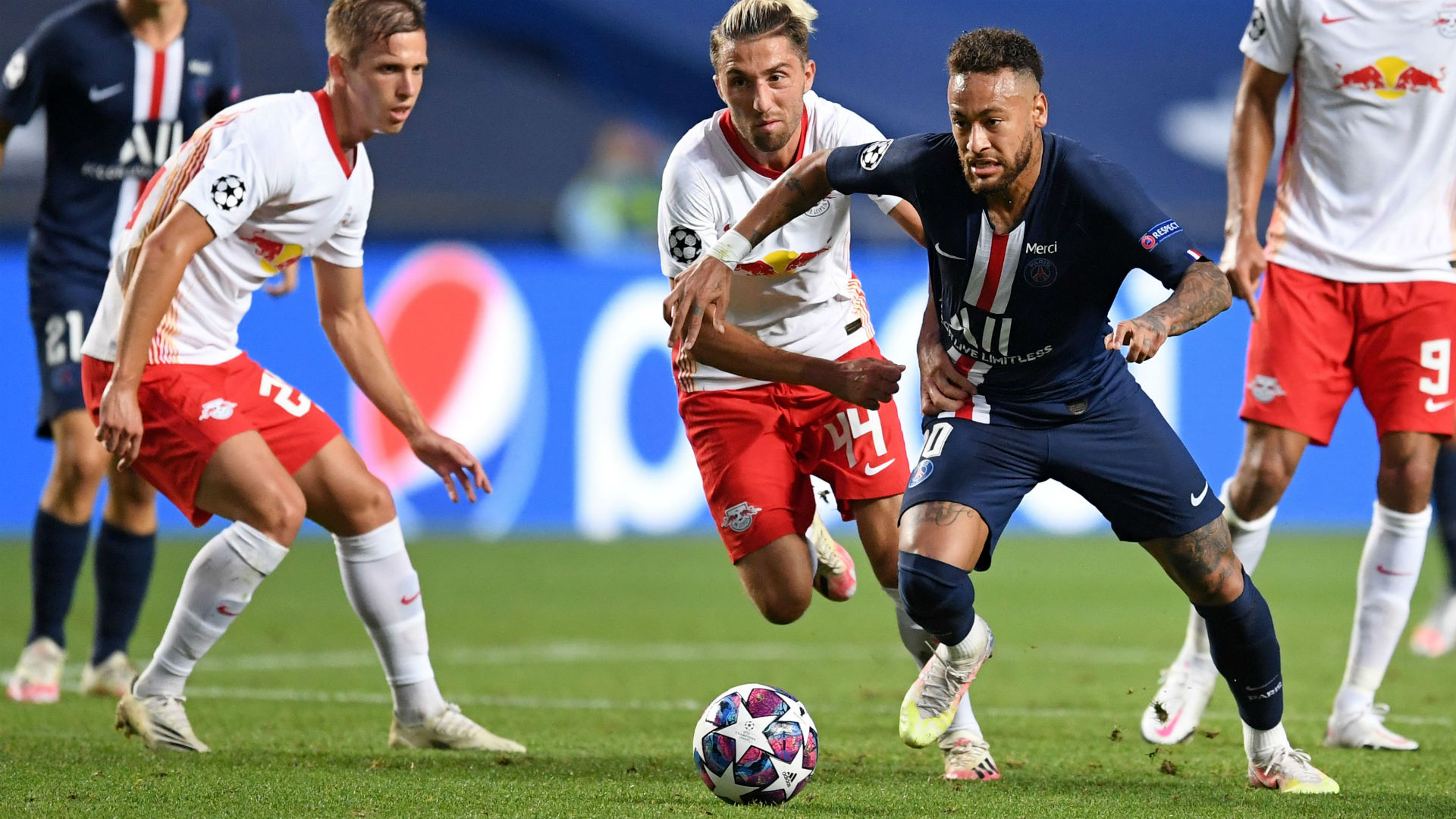 PSG will play host to Leipzig, which beat the French side 2-1 at home in their first group stage meeting.
PSG Must Recover from Shock Losses
Leipzig and Manchester United share first place in Champions League Group H, each on six points after beating PSG in the first round of matches. PSG has just three points and is tied for third with Istanbul Basaksehir, a Turkish side that few expect to be a factor in the race for the two knockout-stage positions.
There's no doubt that PSG has the talent to go deep in the Champions League. According to PSG defender Marquinhos, the squad has to find its focus to avoid a total collapse and a shocking group stage exit from the competition.
"It's something that I cannot explain," Marquinhos told reporters, speaking of recent losses to Leipzig and Monaco. "We have to stay focused from start to finish. We know that in a match it could all come down to one second. We have to show personality."
---
Champions League Odds (via DraftKings Sportsbook)
Rennes: +460
Draw: +340
Chelsea: -180
FC Krasnodar: +480
Draw: +300
Sevilla: -167
Borussia Dortmund: -400
Draw: +525
Club Brugge: +1050
Dynamo Kyiv: +390
Draw: +300
Barcelona: -148
Juventus: -1000
Draw: +900
Ferencvaros: +2400
Manchester United: -400
Draw: +510
Istanbul Basaksehir: +1150
Paris Saint-Germain: -177
Draw: +350
RB Leipzig: +425
Lazio: -162
Draw: +320
Zenit St. Petersburg: +430
---
PSG will benefit from the return of striker Neymar, who came back to play a few minutes in the 3-2 loss to Monaco. Manager Thomas Tuchel confirmed to reporters that Neymar will also play against Leipzig on Tuesday.
"The match against Leipzig is going to be very difficult, but it would not have been much different if we'd won," Tuchel said. "Neymar is determined. He will start against Leipzig."
Nagelsmann: Pressure Won't Determine Winner
Leipzig currently finds itself in position to advance out of the Champions League group stage with three games to play. In order to do so, the German side will need to perform well against PSG and Man United, starting with Tuesday's high-stakes matchup.
"Of course there is pressure, but I don't think the pressure will be the deciding factor tomorrow, rather it will be about the performance on the day," RB Leipzig manager Julian Nagelsmann told reporters. "It will be about who gives the better performance, who has the better ideas, the better players, who is on better form that day."
Despite its recent struggles, PSG remains a force to be reckoned with in Europe, and oddsmakers expect the French champions to right the ship. DraftKings Sportsbook lists PSG as a -177 favorite over Leipzig (+425) in Tuesday's contest.
Tuesday's Champions League slate includes eight matches in total, all from Groups E through H. Notable games include Barcelona (-148) traveling to take on Dynamo Kyiv (+390), and a key matchup between Group F contenders Borussia Dortmund (-400) and Club Brugge (+1050).