While doing press for Coming 2 America, Eddie Murphy recently confirmed the truth behind an infamous urban legend about how Prince and his band schooled Eddie and his brother Charlie in a pick-up basketball game back in the 1980s.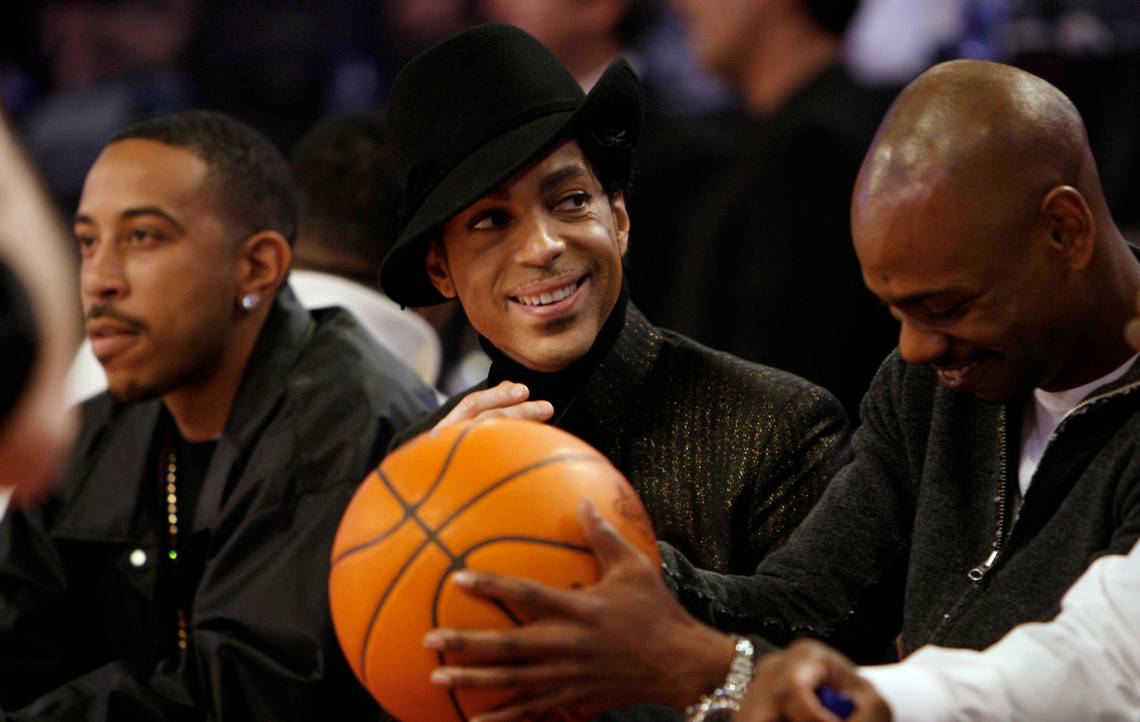 In 1985, Eddie Murphy and his older brother, Charlie, and friends partied it up at a club named Tramps in Beverly Hills. They met Prince and members of his band, the Revolution. The two groups of friends mingled and had a good time. Prince invited Eddie and his crew to an afterparty at his mansion in Beverly Hills.
The Murphy brothers thought they were getting invited to a bacchanalian rock star orgy with sex and drugs. Instead, they were let down when the afterparty entailed a bunch of dudes sitting around listening to music. That's when Prince offered to liven things up with a pick-up basketball game.
Charlie talked a ton of smack and they went outside to hoop it up with a game of three-on-three. The Murphy brothers, along with their uncle Ray, underestimated Prince as a basketball player. They also were unaware that Prince's brother Duane played Division I college basketball. Despite his smaller stature, Prince and the Revolution ran circles around the Murphy clan.
Apparently, everyone played hoops in the same clothes they wore to the club. Uncle Ray received a pair of sneakers from Prince, but his feet were too big for Prince's sneakers.
Chappelle's Show: Charlie Murphy and Prince Story
Dave Chappelle brought the infamous Prince basketball story to life on an episode of the Chappelle Show a few years ago. In this viral skit detailing the pick-up basketball game, Chappelle plays the role of Prince.
Charlie Murphy joked that instead of shirts and skins, they'll play shirts vs. blouses.
"Everything in that skit is true," said Micki Free, a member of Prince's band. "I played in that game. And Prince was Steph Curry all motherf—ing night! We had on blouses. He wore 6-inch heels."
In Charlie Murphy's version, which Eddie corrected during a segment on Jimmy Fallon, Prince gives them basketball sneakers and gym clothes so they could hoop it up.
Prince Could Hoop It Up
If you ever met Prince in real life or saw one of his concerts, you'll realize that he was only around 5-foot-3. Despite his lack of height, Prince could ball it up. Prince, real name Prince Rogers Nelson, started for his junior high school team while growing up in Minneapolis, Minnesota in the 1970s.
Prince quit the team in high school due to a lack of playing time, and used his extra time to focus on his music. The varsity team at Central High School in Minneapolis was very good too, and went 25-1 during his senior season in the mid-1970s.
Prince's half-brother, Duane Nelson, was a starter on the Central basketball team. Duane earned a scholarship to Wisconsin-Milwaukee, which of course, neither of the Murphy brothers knew about before they decided to play three-on-three against Prince and his brother, who was a ringer.
Another Prince-related clip from the Strib archives, looking back at his hooping days at Bryant Junior High. pic.twitter.com/LrIQZ3LhSg

— Libor Jany (@StribJany) March 3, 2015
Check out another story about celebrities playing pick-up hoops with Garry Shandling's secret basketball game.