The voters in Iowa will come out on Feb. 3 in the first 2020 presidential selection voter caucus. The lesser candidates will need to survive until then or fold their political tents and go home. But the odds in Iowa don't always reflect the national polls. Right now in Iowa it's a four-horse race for the Democrats.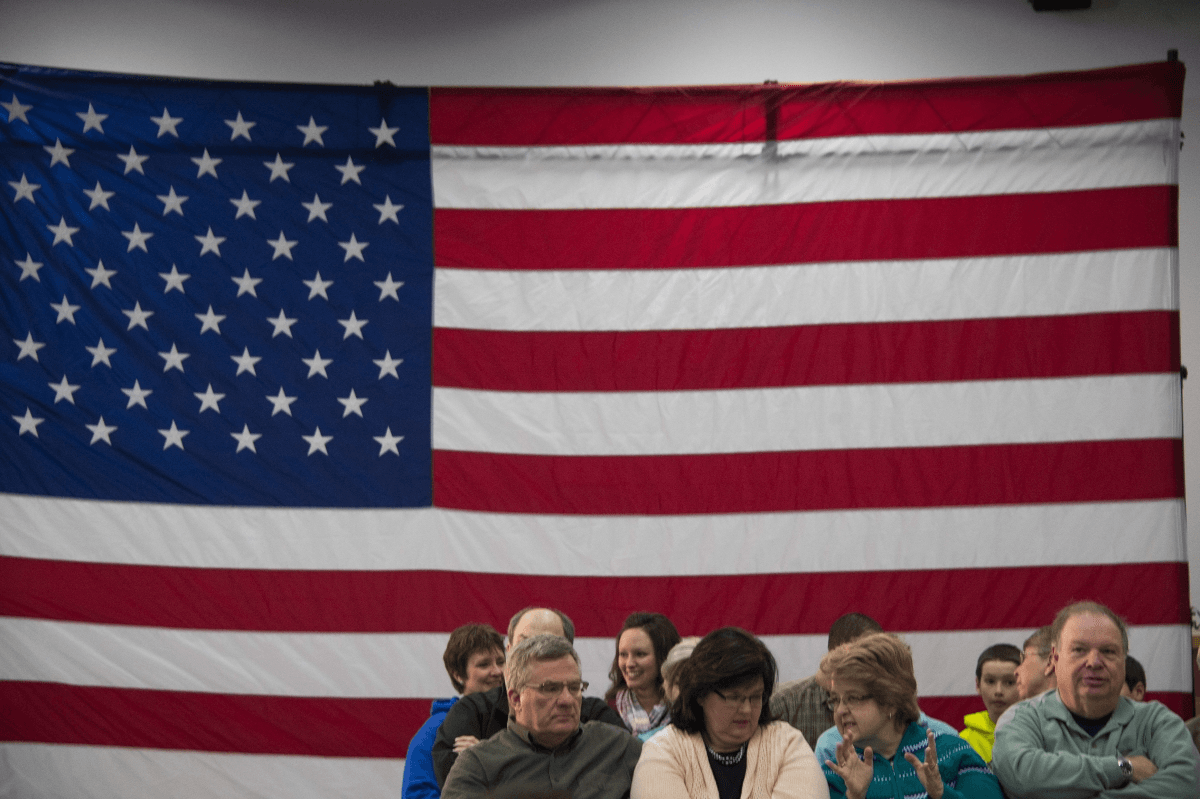 No matter which polls you look to, right now there are four candidates with a real chance to pick up delegates in Iowa. Joe Biden leads the way, but not by as much as he does in the national polls. Elizabeth Warren is a solid second in Iowa polls. Kamala Harris hangs in there along with 2016 runner-up Bernie Sanders.
What are the Iowa Odds Right Now?
To win Iowa, meaning getting the most delegates both Biden and Warren are even money according to the Des Moines Register. Bernie Sanders is even money to win delegates but 6-1 to win outright. Kamala Harris is surprisingly still 2-1 to win at least some delegates but 25-1 to win the most Iowa backers. No other candidates, at this time, are given even long-shot odds to win even a single delegate.
---
Sen. Elizabeth Warren 9/4
Vice President Joe Biden 11/4
Sen. Bernie Sanders 6/1
Sen. Kamala Harris 6/1
---
The really interesting odds may be just how many candidates will survive Iowa. Sen. Kristen Gillibrand dropped out last week. The field is now at 22 candidates, expect no more than 15 to make it to the Iowa caucuses in February and fewer still to continue on after Iowa.
Iowa Poll Leaders
Former Vice-President Biden leads in most polls, his overall Iowa support runs from a high around 30% a few months ago to a solid 22%-24% today. In the recent Iowa State Fair straw poll, he won with a margin of 10 votes over Sen. Elizabeth Warren.
Sen. Warren (D-Mass.) has held steady from the high teens early to a steady min-20% right now. Looking only at Iowa, Biden and Warren are neck and neck.
Sen. Bernie Sanders (I-Vt.) finished a close second to Hillary Clinton in the 2016 Iowa caucuses. Four years ago it was 49.8% Clinton to 49.6% Sanders. But some of the luster has worn off the Sanders campaign in this years large field of candidates, he is running a low but steady 14%-18%.
Sen. Kamala Harris (D-Ca.) is the fourth possible candidate to take home some Iowa delegates. Her poll numbers have dropped from the highs after the first debate. In the last two months, she has polled consistently in the 11%-13% range.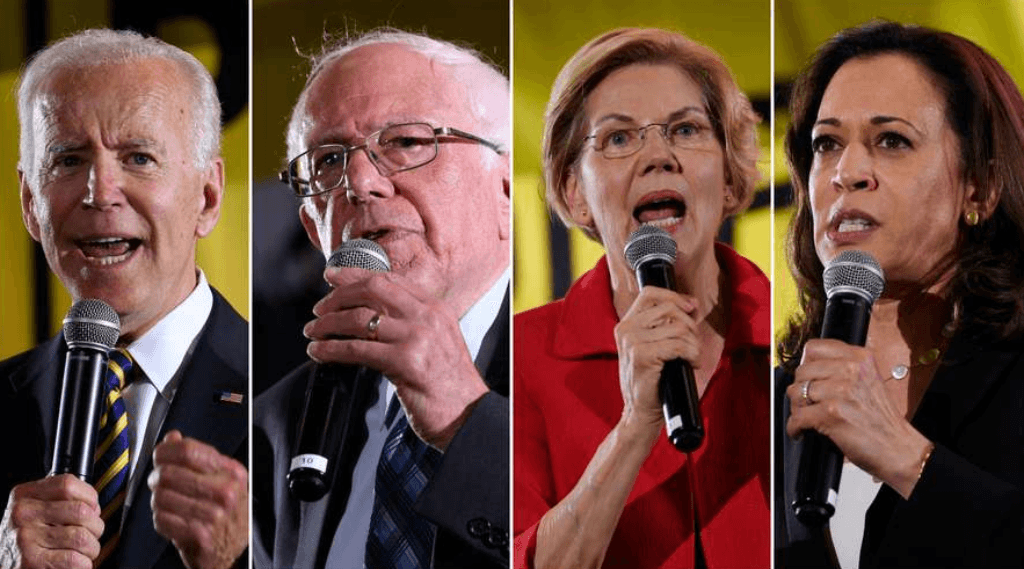 Who wins in Iowa maybe not be as important as who survives. Survival means winning some delegates, right now only these four in the crowded field of candidates have any chance of picking up delegates.
So for Iowa don't wager on who wins. Go with who survives. Right now that's Biden, Warren and Sanders with Harris knocking on the door for the Iowa caucuses.
How the Iowa Caucus Works
A caucus is a very different animal than a primary election where voters head to the polls just like any other election day.
"It's like a student body election. You have to respect the absurdity of it or it'll drive you crazy," said Stuart Stevens, Mitt Romney's top strategist in 2012
On a cold, usually wintry night in February, Iowa citizens come out to the high school gymnasium, a church, the library or even an individual's home. There are 1,681 precincts in the state and therefore that many caucuses. The voters physically gather into groups for each candidate or an undecided group then a head count is taken. A candidate must meet the viability threshold of 15%; if not, the voters in the non-viable groups may either attempt to persuade others to join them or they may move to another candidate's group. And it's time for the undecideds to get off the fence.
To receive any delegates a candidate must, by the end of the evening, have at least 15% of those in attendance in their caucus group. Less than 15% equals no delegates and those smaller groups usually move to one of the already viable candidates. If you want your vote to count, you have to be in a viable clump of voters.
Right now, Biden, Warren and Sanders should take home the majority of the delegates. Sanders is no shoe-in to score delegates in every precinct. And Harris should collect a few but her overall polling is below 15% state-wide. Since the delegates are allotted by precinct, it would appear that only Biden and Warren will win in most every precinct. Even so at this time it is a four-horse race in Iowa. No one else is even close to garnering any Iowa delegates.
Why is Iowa Important?
Obviously being the first actual votes cast or delegates awarded makes Iowa a big deal but there are more subtle reasons.
"Iowa is especially critical for underdog and cash-strapped campaigns, because the caucus system relies on grassroots organizing, enabling candidates with time for retail politicking to beat better-funded rivals. So underdogs usually seize on the state." Ari Melber, NBC News
All of this is, of course, by design of the Iowa Democratic Party. Tom Whitney, the state Democratic chair from 1973 to 1977, explained the Iowa party was seeking to gain broader national coverage.
"Basically, after the '74 elections, we organized a very, very significant kind of effort to convince first the candidates that they ought to be in Iowa because the national press was going to be here, and then to convince the national press that they should be in Iowa because the candidates were going to be here."
---
Tim Lavalli holds a Ph.D. in psychology and a B.S. in political science. In recent years, he has focused his work on the mental aspects of competitive games. He co-authored Check-Raising the Devil, the autobiography of poker pro Mike Matusow. You can follow him on Twitter @timlavalli.