President Donald Trump handed out 11 pardons on Tuesday, and Bovada put out odds on who President Trump will pardon next. Trump pardoned or commuted the sentences of 11 people, including former Illinois governor Rod Blagojevich and junk bond kingpin Michael Milken.
Trump allies Roger Stone and Paul Manafort are among the favorites to be included in his next round of pardons.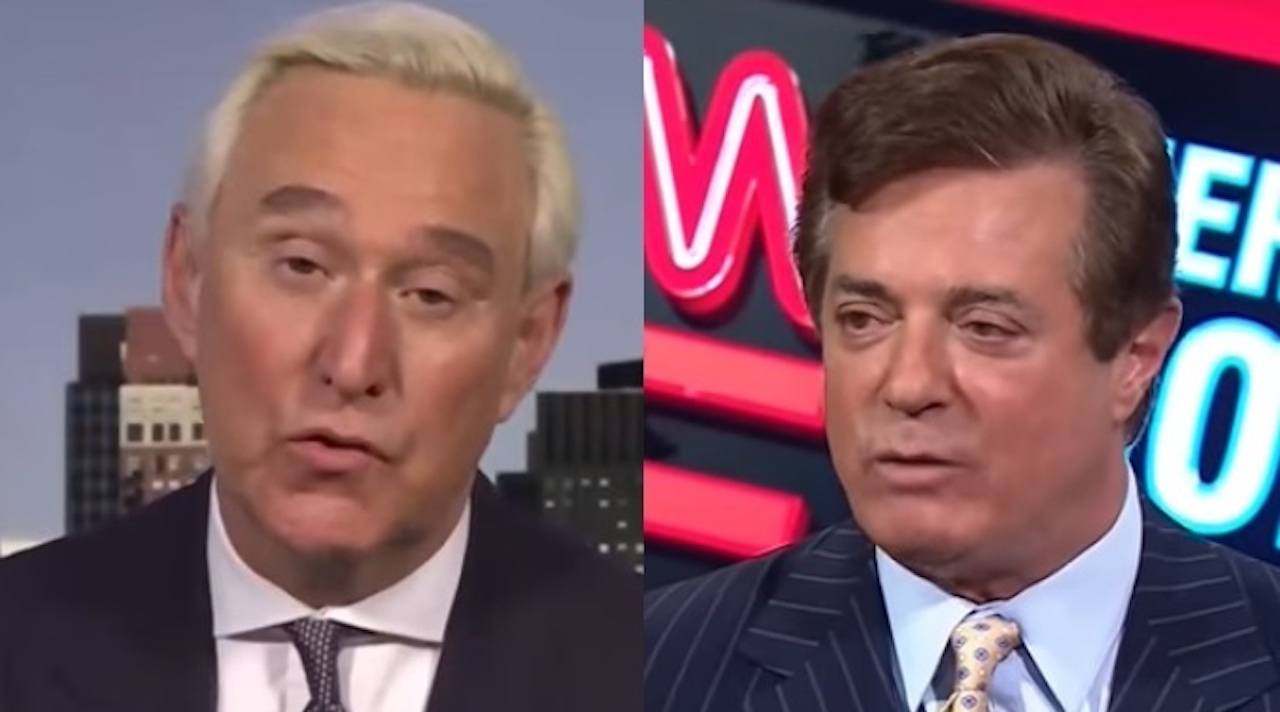 Trump told reporters on Wednesday that he commuted Blagojevich's sentence because he was lobbied by the former governor's family. Blagojevich, who was sentenced to 14 years in federal prison for trying to sell President Barack Obama's vacant senate seat, served eight years of his sentence prior to walking free.
"He'll be able to go back home with his family after serving eight years in jail that was a tremendously powerful, ridiculous sentence in my opinion — and in the opinion of many others," Trump told reporters.
Odds Favor Manafort for Trump's Next Pardon
After 11 people were given presidential clemency, many in Washington are trying to figure out who might benefit next from the White House. Bovada is wondering the same thing, and put out the line on Tuesday night.
Bovada put President Donald Trump's former campaign chairman Paul Manafort as the favorite at +175. Manafort was sentenced in two different court cases to 7.5 years in federal prison for tax and bank fraud, witness tampering, and conspiracy to defraud the United States.
Trump said last year that he felt "very badly" for Manafort, but had not discussed issuing him a pardon.
Who Will Trump Pardon in 2020?

Roger Stone -150
Paul Manafort +165
Michael Flynn +220
Martha Stewart +245
Suge Knight +350
Rudy Giuliani +550
Phil Spector +1000
Brendan Dassey +1000

source: Bovada
Stone Sentence Could Force Trump's Hand
Roger Stone is another favorite on the Bovada odds board to receive a pardon from President Trump. The longtime political operative was found guilty of seven felonies, including obstruction of justice, lying to Congress, and witness tampering. Stone, who is seeking a new trial, was sentenced Thursday to three years, four months.
Trump could keep his friend out of jail, and Bovada has Stone at +275 to receive a pardon.
"At some point I'll make a determination, but Roger Stone and everybody has to be treated fairly. And this has not been a fair process," Trump told reporters after Stone's punishment was announced.
In Like Flynn for Pardon?
Another Trump associate that has good odds for a President Trump pardon is Michael Flynn. The US Army lieutenant general, appointed by Trump to be National Security advisor, was removed three weeks after Trump's nomination. He served 24 days after he misled the FBI regarding an investigation into Russian interference in the 2016 elections.
As part of a plea deal, Flynn was charged with one felony count of "willfully and knowingly" making false, fictitious, and fraudulent statements to the FBI. He recently tried to get his guilty plea removed. He will be sentenced Feb. 27.
Flynn is another associate that Trump has steadfastly defended. He tweeted out his opinion of Flynn's case.
"Good luck today in court to General Michael Flynn. Will be interesting to see what he has to say, despite tremendous pressure being put on him, about Russian Collusion in our great and, obviously, highly successful political campaign. There was no Collusion!" Trump wrote.