The historic summit between US President Donald Trump and North Korean leader Kim Jong Un convinced two members of Norway's right-wing Progress Party to nominate Trump for a Nobel Peace Prize on Tuesday — which caused betting markets to rapidly shorten their odds such a proposition.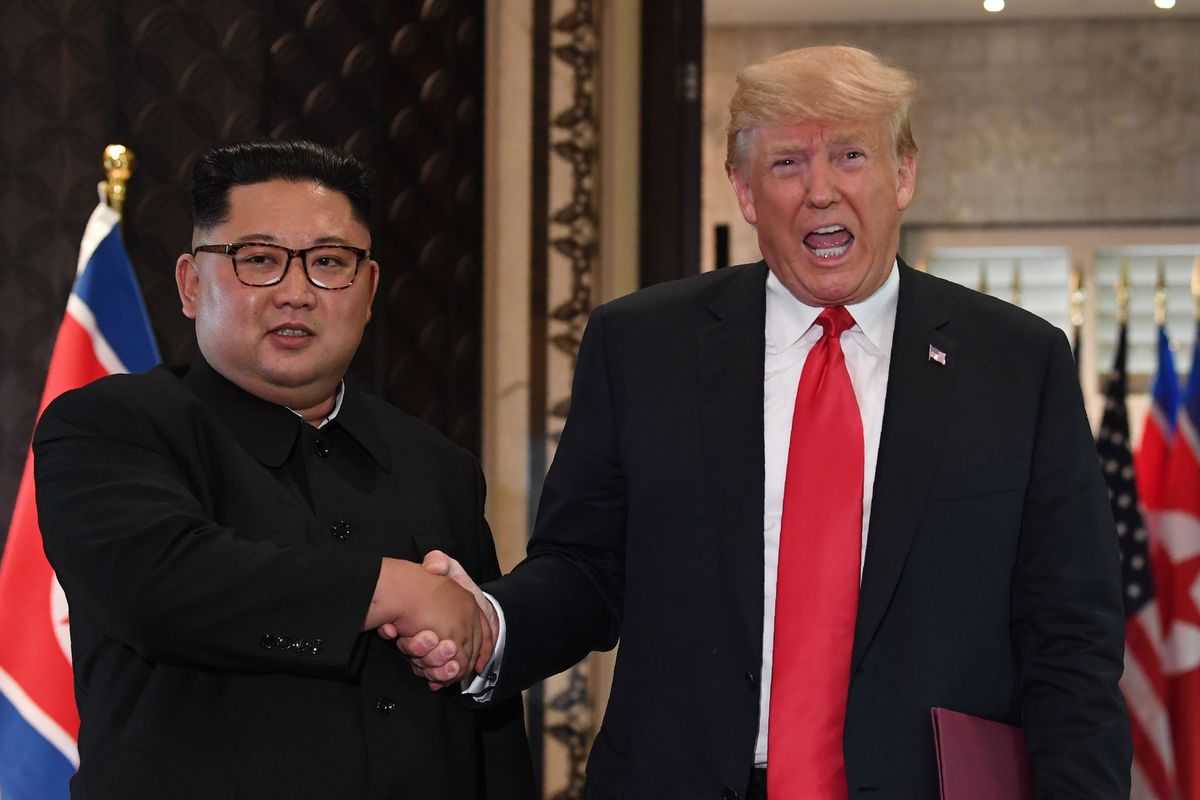 This is the second group of conservative lawmakers to urge the Nobel Laureate to consider President Trump for the award. In May a group of Republican US congressmen put his name up for consideration.
That caused a buzz among oddsmakers, who have continued to drop the odds that the rhetorically bellicose US president will win the Nobel Prize, which comes with a cash award of about $1.4 million.
Bovada now has Trump at +350 to win a Nobel Peace Prize, and -600 for that not to happen. William Hill is offering odds of 6/4 on Trump and Kim winning jointly, either in 2018 or 2019.
Ladbrokes has Trump at 2/1, down from 10/1 in May.
"Love him or loath him," Ladbrokes spokesperson Jessica Bridge said, "Trump has made history where others have failed."
Judging Trump
Since its inception in 1901, tour US Presidents have won the prestigious honor. Theodore Roosevelt won in 1906, then Woodrow Wilson in 1919, and Barack Obama in 2009. Former President Jimmy Carter won in 2002.
Anyone can be nominated, and this year approximately 330 people have had their names proposed for the distinction, which usually goes to one person or group. A five-person final considers the applications.
Some Nobel committee members have been critical of Trump. Thorbjoern Jagland, for example, the former prime minister of Norway and now heading the Council of Europe, has publicly expressed his distaste for the American president — specifically about how his insulting Muslims on Twitter is harmful.
Nobel Committee Vice-Chair Henrik Syse wrote two years ago that "President-elect Donald Trump has, with his rhetoric, lowered the threshold for moral decency so far it is downright scary."
He did say recently, however, that any remarks he made will not have any bearing on his judgment of a candidate's merits.
Presidential Backing
Rookie Nobel committee member, Asle Toje, appointed this year, wrote an op-ed in a Norwegian newspaper in 2017 telling Norwegians they were too negative toward Trump with the headline: "Trump is no Hitler."
One of the countries that has the most to gain from a nuclear-free North Korea, is its neighbor, South Korea. That country's president Moon Jae-in, said he appreciates Trump's efforts.
"It's really President Trump who should receive it," Moon said in a statement released in May. "We can just take peace,"
Not surprisingly, support among US politicians is mostly split among party lines.
Senate Minority Leader Chuck Schumer (D-New York) said in a statement that the president made a major diplomatic mistake.
"What the United States has gained is vague and unverifiable at best," Schumer said. "What North Korea has gained, however, is tangible and lasting. By granting a meeting with Chairman Kim, President Trump has granted a brutal and repressive dictatorship, the international legitimacy it has long craved."
Sen. Cory Gardner (R-Colo) said he was optimistic about the outcome of the summit.
"I look forward to further comment and clarification from the president when he gets here," Gardner told reporters. "But the bottom line is this: We have an agreement from the North Korean leader on denuclearization. This is an incredibly important goal."