All 20 Premier League teams are in action this weekend, many after just one day off following their midweek Boxing Day clashes on Thursday and Friday. That includes EPL leader Liverpool, which will host Wolves in a Sunday match that the Reds are expected to easily win.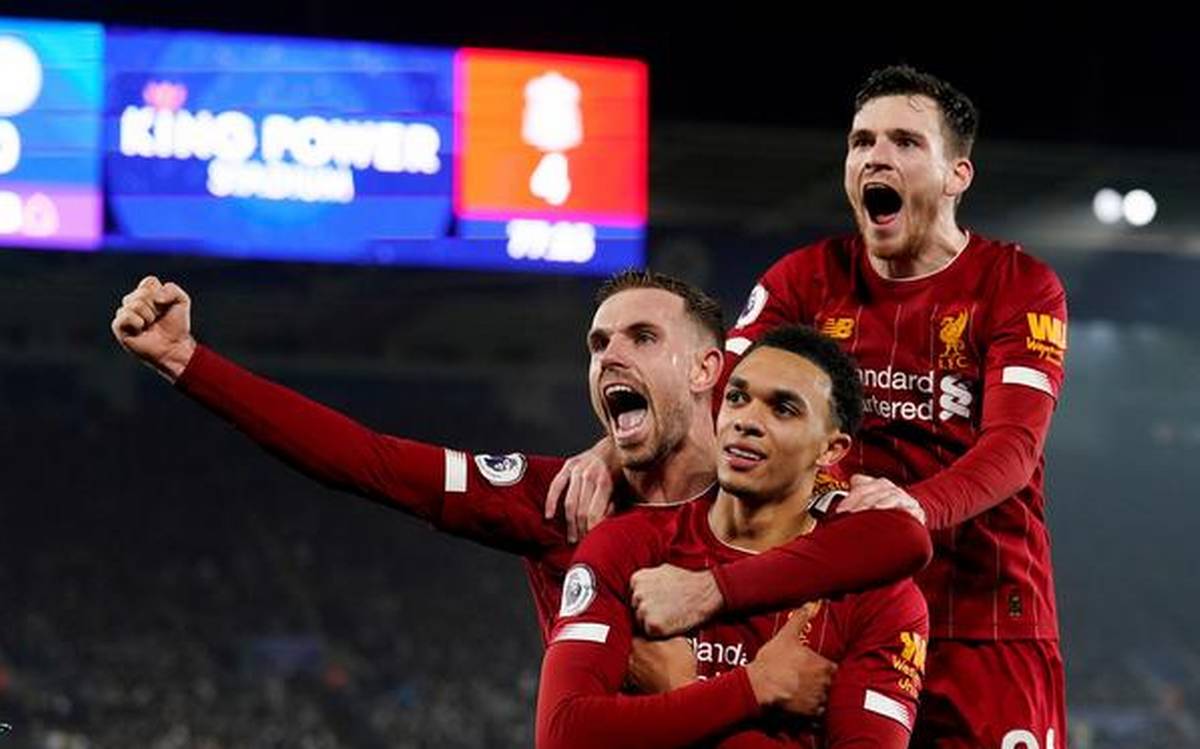 Liverpool has all but wrapped up the Premier League title with well over four months remaining in the season, and is just one match away from wrapping up an undefeated first half of the campaign.
Liverpool Blowing Away EPL Rivals
With 52 points, Liverpool is now 13 points up on Leicester City, and 14 ahead of Manchester City. That's not even considering the fact that the Reds have a match in hand over all of their nearest rivals, making the lead seem all the more insurmountable.
The gap is so large that FanDuel Sportsbook is now offering only -2400 on Liverpool to win the EPL title. City (+1500) is still given an outside chance, while Leicester (+11000), Chelsea (+19000), or anyone else would need a miraculous run to even think about getting involved in the title chase.
---
Premier League Odds (Matchday 20)
Brighton (-130) vs. Bournemouth (+370)
Watford (-110) vs. Aston Villa (+270)
Southampton (-110) vs. Crystal Palace (+300)
Newcastle (+260) vs. Everton (+110)
West Ham (+270) vs. Leicester (-105)
Norwich (+390) vs. Tottenham (-145)
Burnley (+350) vs. Manchester United (-125)
Arsenal (+190) vs. Chelsea (+130)
Liverpool (-350) vs. Wolves (+950)
Manchester City (-490) vs. Sheffield United (+1200)
Odds via FanDuel Sportsbook
---
Still, there are matches to be played, and Liverpool is back in action just three days after its crushing 4-0 win over Leicester. Wolverhampton will come to Anfield to try to end Liverpool's run of 35 games unbeaten in EPL play. Liverpool (-350) is a firm favorite to get the full three points over Wolves (+950) on Sunday.
Manager Jurgen Klopp is obviously confident in the Reds, though he said he is wary of the threat presented by Wolves and their superstar winger, Adama Traore.
"He is an exceptional player and was already exceptional as a kid when he played for Barcelona. He's probably the quickest player in the league," Klopp told reporters. "In the big space, Jamie Vardy is difficult to defend, but I would say Traore is even more difficult to defend because the speed is exceptional."
Wolverhampton faces an even more difficult turnaround than Liverpool. Wolves battled back from a 2-0 deficit at home to beat Man City 3-2 on Friday, a performance that kept Wolves firmly in the fight for European positioning, and which may have been the nail in the coffin for City's title defense hopes.
Santos Lashes Out Over "Absurd" Schedule
Now, Wolves must travel to take on the league leaders on less than 48 hours rest, an arrangement that doesn't sit well with their manager.
"Of all the schedule, we are the team that has less hours in this period – 45 hours between two games, and 112 hours between the three games until New Year's Day," Wolves manager Nuno Espirito Santo told reporters. "I think all of the managers are concerned, and rightly so. I'm particularly concerned because I've been saying this – the schedule doesn't make sense, it's absurd for all the teams."
Wolverhampton isn't the only club trying to rebound quickly for this weekend's action. Leicester (-105) has to travel to West Ham (+270) just two days after its drubbing at home against Liverpool, and manager Brendan Rodgers says he has had to take his players' health and safety into account when making a lineup for Saturday's clash.
"We put so much into [the Liverpool match] physically, and we have a massive January coming up for us as a squad and as a team," Rodgers told LCFC TV. "My fear would be that we're risking too many guys getting injured if we're playing on Saturday."