Manchester City leads Liverpool by only a single point in the English Premier League standings heading into Sunday's final day of play, meaning both teams are still alive in the title race heading into their final matches.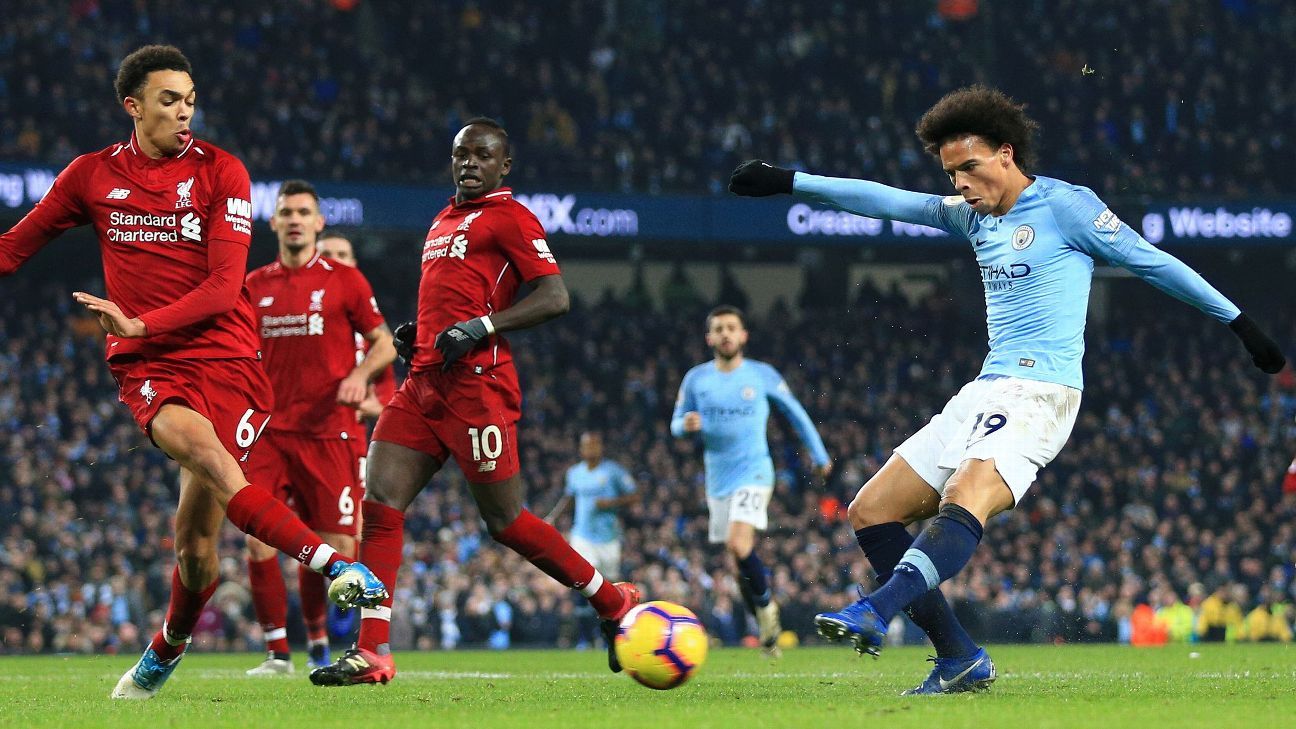 City currently lead the Premier League with 95 points, while Liverpool – which has lost only a single game this season – is in second on 94 points.
Two of the Best Premier League Seasons Ever
Everyone else is far behind, with Chelsea (71) and Tottenham (70) battling for third place. But the tight competition between Liverpool and Man City has made this one of the most dramatic Premier League title races ever. Both clubs have put together performances that are among the best in EPL history, with only City's title-winning team last year outpacing them by earning 100 points.
Both sides have done plenty of winning this season, and few are expecting them to stop now. According to William Hill, City is a 1/7 favorite to win at Brighton, while Liverpool is listed at 27/100 to grab a win at home against Wolves.
If that occurs, then City's one-point advantage will hold up, and they'll walk away with a second consecutive Premier League trophy. But if Brighton can scrape together a draw (or even a win) at home, that will open the door for Liverpool to take the title with a win.
While City may be a massive favorite on Sunday, Liverpool defender Virgil van Dijk says there's still hope for another twist on the final day of the season.
"The way City have been playing all season everyone should expect them to win," van Dijk told Sky Sports. "But you never know and the only thing we can do is focus on beating Wolves, because that is a very big task as well."
City Looking for Second Straight Title
City came into the Premier League season as the heavy favorite to win a second straight title. But for much of the year, it was Liverpool that held the lead in the title race. City scored a key victory over the Reds in January, then took advantage of several Liverpool draws to make up ground and retake the lead.
"It's a dream to be here. I didn't expect it when we were seven points behind this Liverpool to be in the position we are now," Manchester City manager Pep Guardiola told reporters at a pre-match press conference.  "We've shown many things but now is not the moment to say how well we've done. We have the chance to be champions if we win our game and that's what we have to do."
With both games (and all Premier League games this Sunday) taking place simultaneously, both teams will simply have to play to win – though there will surely be plenty of scoreboard watching by supporters and players alike after the matches begin. Given that City merely needs to win to claim the title, it's little surprise that William Hill has the defending champions as a 1/10 favorite to retain their crown, while Liverpool (6/1) now only has an outside chance of catching them.
But despite those odds, Guardiola isn't about to allow his team to get complacent at the last moment.
"It's a game where anything can happen: one mistake from our side, one incredible performance from the other side, a mistake from the referee for or against us can decide the title," Guardiola said. "That's why we have to be more precise or good in all aspects we've been working on in these last three years and try to be better and win."