Liverpool may have already clinched the Premier League title, but there's still plenty to play for at the bottom of the table, where at least six teams are still in danger of relegation this season.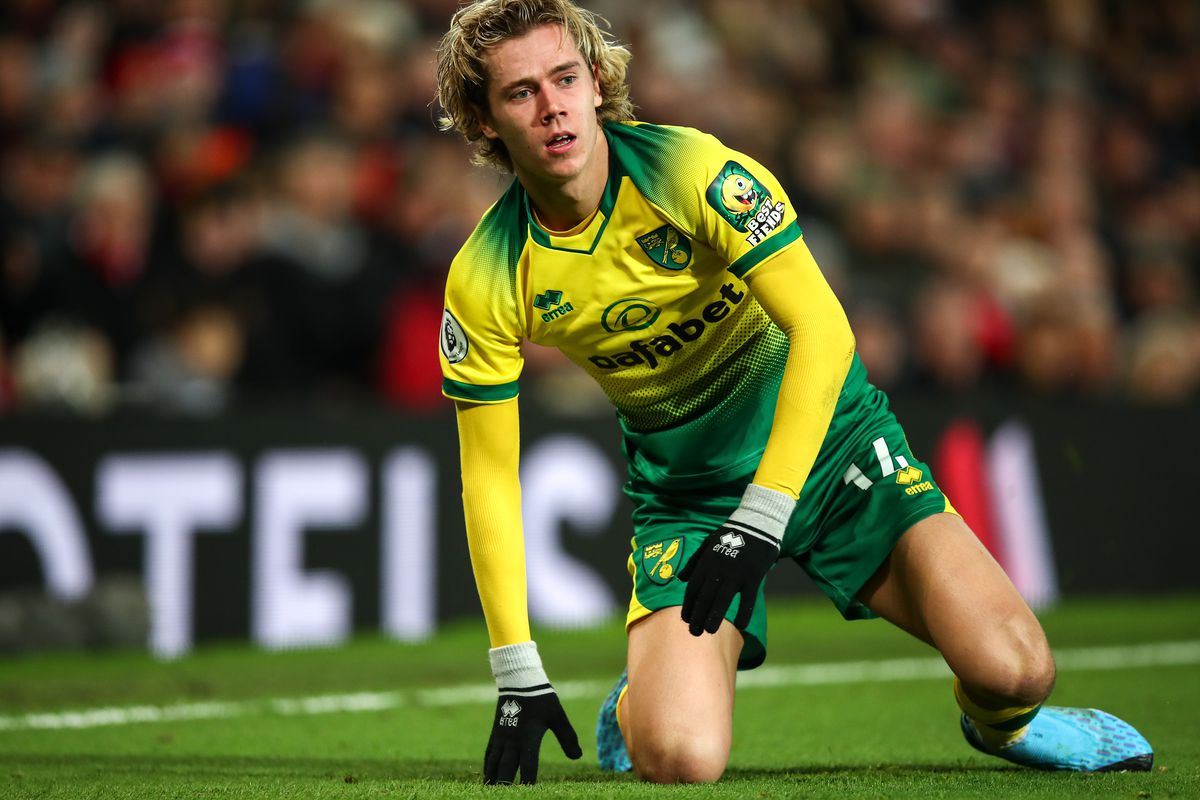 When the dust clears at the end of the EPL season, the bottom three teams will move down to the second-tier Championship, which will send three other teams up to the Premier League to replace them.
Norwich Needs a Miracle
The relegation battle ensures there will be Premier League drama, even after the top of the table has been settled. Each club has six or seven matches to play, and none have clinched a spot in the bottom three just yet.
That said, Norwich City appears heading back to the Championship after just a single season in the big leagues. Norwich sits in last place on 21 points, six behind its nearest rivals. That's the equivalent of a full two-game deficit. And since the club must pass three teams to survive, it needs either a complete collapse from the other teams in danger of relegation or a run of incredibly good form over its last seven matches to stay up.
That's why oddsmakers see Norwich as an overwhelming favorite to go down. DraftKings Sportsbook lists the club as a -5000 relegation favorite. Even club officials acknowledge relegation is likely, though they aren't panicking about the long-term prospects for the team.
"If the worst was to happen and we got relegated, we have lots of good, young players who have played a lot of football either in the Championship or the Premier League," Norwich City sporting director Stuart Webber told reporters. "We are not going to be sacking the coach next week. We know what we need to do. We have learnt so many lessons this season, whatever happens from here, and we know what we need to do to get better."
Even if Norwich is heading toward relegation, two other clubs will go down with them. The next four teams on the table are separated by just one point, meaning they all reside squarely in the danger zone.
Aston Villa, Bournemouth Favored to Drop
Aston Villa finds itself in the worst shape of all. The former Premier League mainstay has been awful on defense in its return to the EPL, and finds itself on 27 points with just six matches to play. DraftKings lists Aston Villa as the second favorite for relegation at -360.
---
Premier League Relegation Odds
Norwich City (-5000)
Aston Villa (-360)
Bournemouth (-177)
Watford (+188)
West Ham (+188)
Brighton (+4000)
Newcastle (+20000)
Odds via DraftKings Sportsbook
---
Both West Ham (+188) and Bournemouth (-177) find themselves tied with Aston Villa – but with the advantage of having one more match to play, not to mention better goal differentials. Watford (+188) sits a point ahead of those two clubs, but with one less game in hand. Relegation would be particularly painful for West Ham and Watford, as both clubs expected to finish somewhere around mid-table heading into the year.
Outside of the bottom five, the rest of the table is relatively safe. Brighton (+4000) will seek to win a couple of matches to get completely out of danger. But the Seagulls currently stand six points outside of the relegation zone, meaning they'll likely remain in the Premier League for at least one more year.