The Premier League will likely push back its restart date from June 12 to June 26, as clubs look to give players time to regain match fitness before playing games.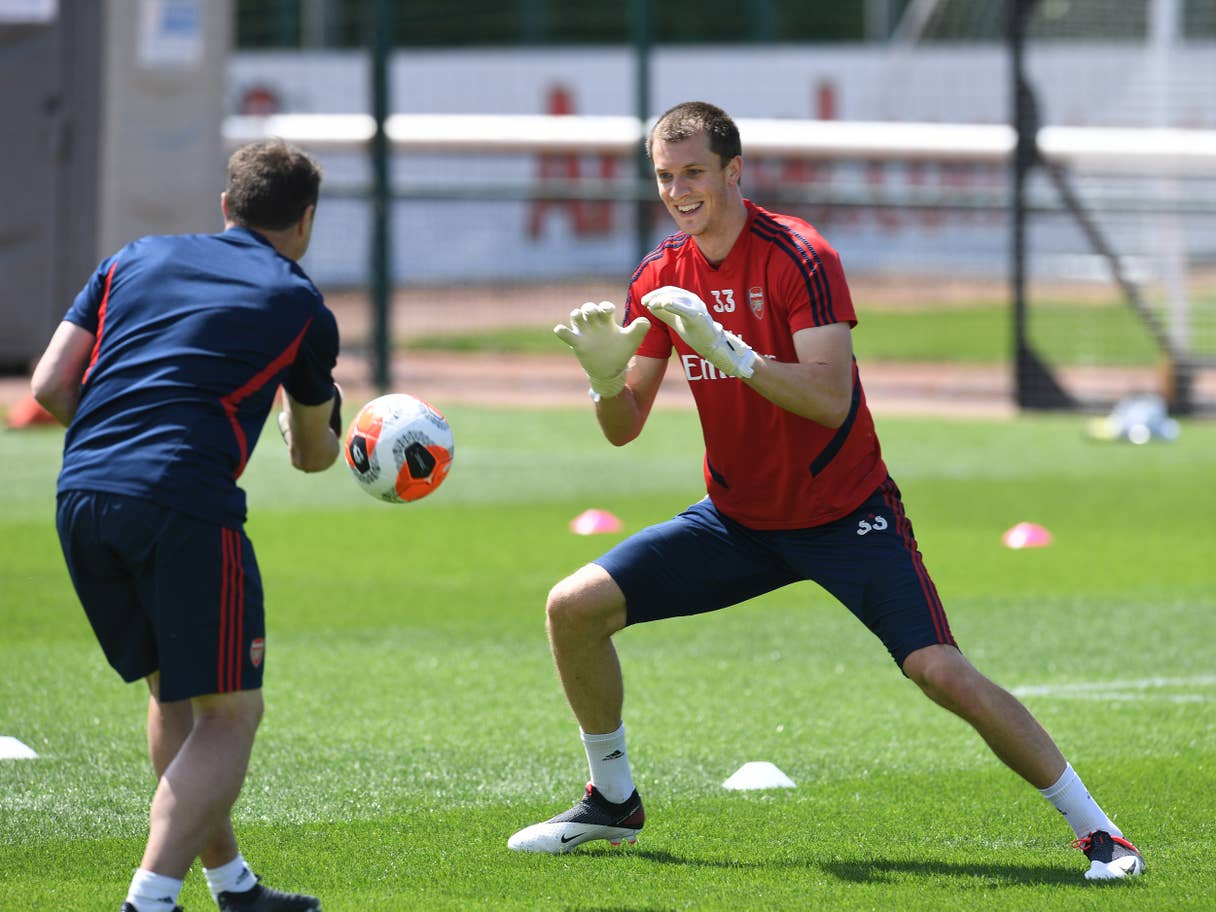 Multiple media outlets reported this week that the EPL clubs will meet Thursday, where they expect to approve the June 26 date for the first matches since the league suspended play in mid-March.
Close Contact Training Required for Match Fitness
Premier League clubs have voiced concerns that starting the league again on June 12 could leave players vulnerable to injury, as they will not have time to safely prepare their bodies. EPL teams only resumed training last week after a first round of COVID-19 testing found just six positive cases among the league's 20 clubs.
Current training protocols still require social distancing measures, however, players, teams, and the UK government are all in agreement that close contact training is required before matches can resume.
"Close contact training is required to replicate match formations and conditions so that the sport-specific demands can be placed on the body, mind and senses," read a statement on a government website. "Close contact training develops the sport-specific fitness which is an essential element for player safety and a reduced risk of injury during competition."
According to that statement, group training would likely begin with clusters of just two or three athletes working together, with gradual progression to larger groups and full team training.
EPL Clubs Confident After Second Round of Testing
Those guidelines also require that Premier League clubs provide an "opt-out" option for athletes and staff who feel uncomfortable training during the COVID-19 pandemic. Teams cannot punish or discriminate against any players or staff who choose not to train, though they can take any resulting lack of match readiness into account.
The opt-out will likely prove to be more than a theoretical option. Several players throughout the EPL have refused to take part in even individual training so far, including Chelsea midfielder N'Golo Kante.
Still, the Premier League is aiming to start this Stage Two training as soon as possible, and to complete its season this summer. A second round of COVID-19 testing proved encouraging, as only two individuals tested positive out of 896 players and staff. Bournemouth goalkeeper Aaron Ramsdale told the Sun that he had one of the positive tests, though he wasn't showing any symptoms.
Premier League clubs will vote on whether or not to move to the second stage of "Project Restart" on Wednesday. On Thursday, the clubs plan to discuss the business issues that come with resuming a season behind closed doors, including any potential rebates to broadcasters.
When the EPL season resumes, most teams will have nine matches remaining. Liverpool have nearly mathematically clinched the title, as the Reds sit 25 points ahead of two-time defending champions Manchester City.