College football's Power Five conferences are changing the way they schedule games. Some of the biggest programs are leading the way in embracing a new scheduling philosophy. The main thrust is for the Power Five conferences to play each other more often and to layoff the soft Division I & II non-conference games.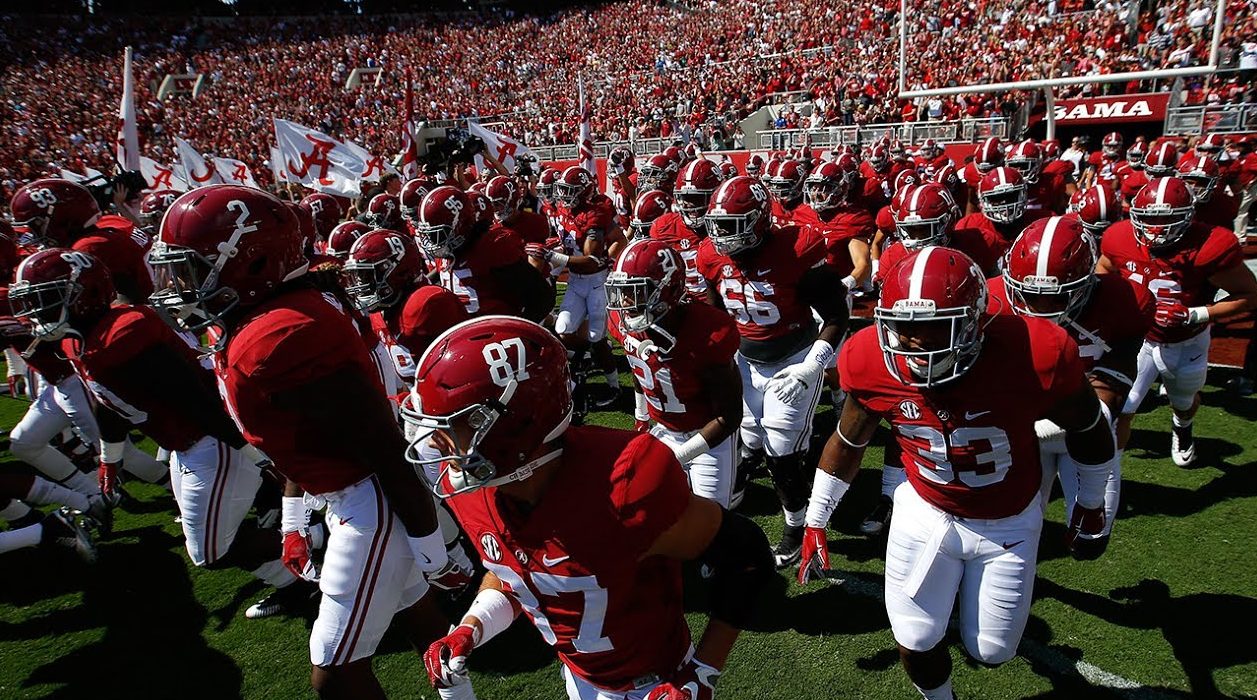 The big boys in the Power Five conferences are going to do away with mid- or late-season games against smaller schools.  There will be more home-and-home scheduling against stronger out-of-conference opponents. We come play at your place one year, the next year we host you on our home field. It will take a few years to play out the old weaker schedules but look for more non-conference games between big name schools.
The Power Five Conferences
These are the conferences and the schools making the big changes in their football schedules.
Conferences and member universities
ACC
Big Ten
Big 12
Pac-12
SEC
Boston College
Illinois
Baylor
Arizona
Alabama
Clemson
Indiana
Iowa State
Arizona State
Arkansas
Duke
Iowa
Kansas
California
Auburn
Florida State
Maryland
Kansas State
UCLA
Florida
Georgia Tech
Michigan
Oklahoma
Colorado
Georgia
Louisville
Michigan State
Oklahoma State
Oregon
Kentucky
Miami
Minnesota
TCU
Oregon State
LSU
North Carolina
Nebraska
Texas
USC
Ole Miss
NC State
Northwestern
Texas Tech
Stanford
Mississippi State
Pittsburgh
Ohio State
West Virginia
Utah
Missouri
Syracuse
Penn State
Washington
South Carolina
Virginia
Purdue
Washington State
Tennessee
Virginia Tech
Rutgers
Texas A&M
Wake Forest
Wisconsin
Vanderbilt
Notre Dame*
* Notre Dame football an independent, plays four to six games a year against ACC opponents. The Fighting Irish are members of the ACC for all other sports, except ice hockey which plays in the Big Ten Conference.
[Power Five graphic from Wikipedia]
Alabama Schedules More Power Five Teams 
Alabama is often criticized for scheduling incredibly soft games late in the season. But the Crimson Tide are leading the way in putting more big time opponents on their schedule. Alabama and other Division 1-A schools will still honor commitments to smaller Division I and II teams already on their schedules. But those usually lop-sided early season games will work their way off schedules in the next few years. Alabama has added significant home-and-home series to its schedule from 2022 to 2033. None will be against weaker programs, it's one game at your place, next year at mine.
---
Alabama Future Home-and-Home Schedule
University of Texas 2022-2023
Wisconsin 2024-2025
West Virginia 2026-2027
Notre Dame 2028-2029
TBA    2030-2031
Oklahoma 2032-2033
---
"I've always said, 'Let's play all Power 5 games,'" Alabama coach Nick Sabin told ESPN last week. "Let's play at least 10 Power Five games. It would be better for the players, better for the fans, and I think you wouldn't have to worry that if you lost a game that you wouldn't have as much of a chance to still be in the College Football Playoff. They talk about strength of schedule now, but how do you really evaluate that?"
Power Five Schools Join Home-and-Home Trend
While all of the Power Five conferences are committed to this new scheduling, not every program will do it the same way. Plus, schedules are made years in advance, the full effects of more head-to-head play will take a few years to become apparent to the fans. But several of the big name programs have already locked up significant home-and-home agreements.
Alabama coach Nick Saben might be right, with tougher schedules all around, we may have more one even two loss teams playing for the national title. And a lot more top-25 and top-10 games in the regular season to excite the loyal fan bases.