The commissioners of the Power 5 college football conferences are questioning whether there will be an FBS season this fall, according to reports by multiple media outlets.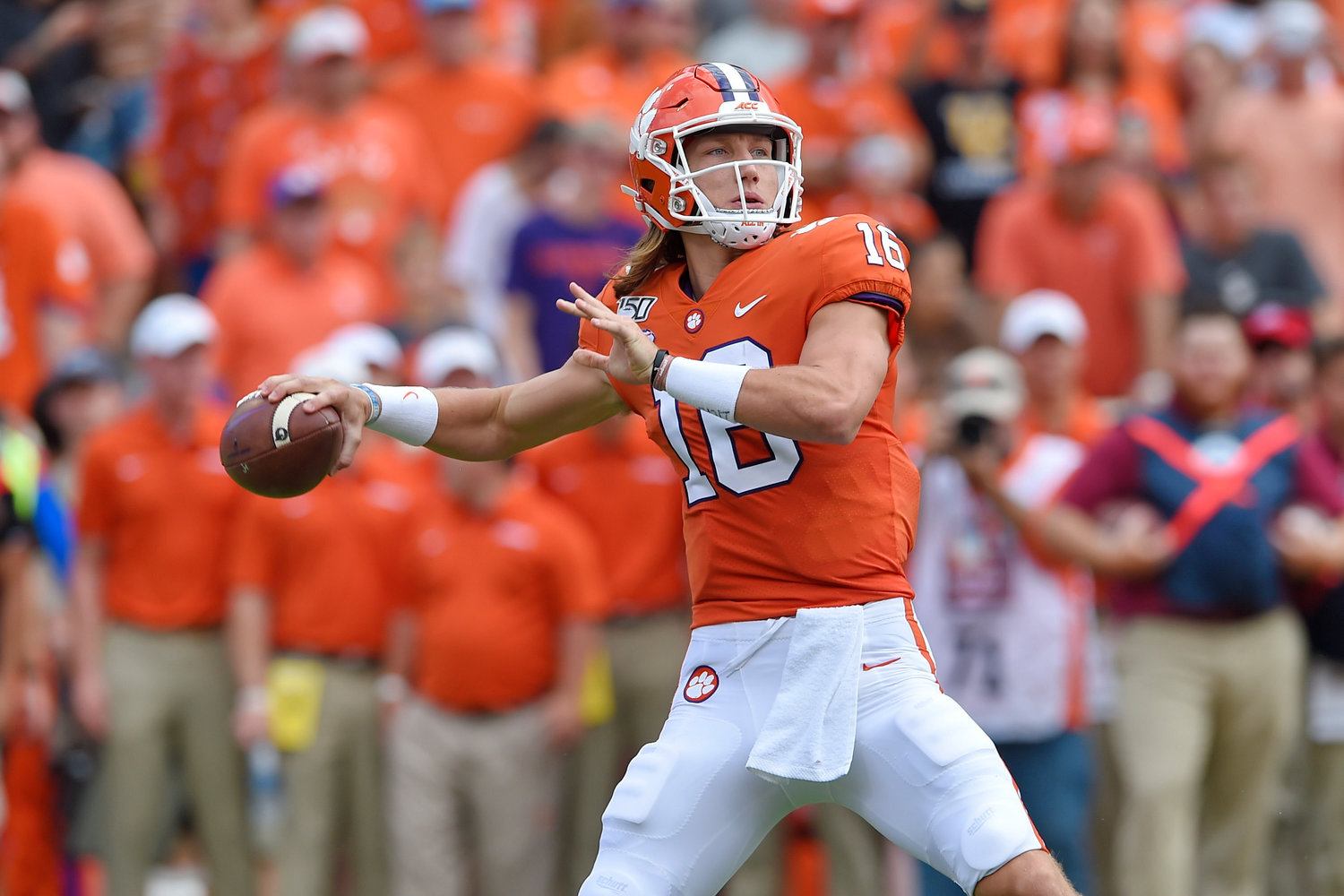 ESPN reported that while no major decisions have been made yet, the tone of the discussion over the college football season shifted significantly over the weekend.
Power 5, Group of 5 Work to Coordinate Responses
A "vast majority" of Big Ten presidents said they would vote to postpone the football season to the spring during a Saturday meeting, sources told ESPN. Sources from other Power 5 conferences told ESPN that commissioners are working to coordinate their messaging if school presidents decide to postpone or cancel fall sports.
Sports Illustrated reported that conference representatives will be meeting this week. Those meetings could lead to the postponement of all fall sports, sources told SI. The Group of 5 conferences are also working to align their decision making, according to the report.
Last week, UConn became the first FBS school to cancel its 2020 football season. Over the weekend, the Mid-American Conference announced it is postponing its fall athletic season entirely, including football.
Those moves could ease the decision-making process for the Power 5 conferences.
"Nobody wanted to be the first to do it," an unnamed Power 5 coach told ESPN. "And now nobody will want to be the last."
Both the Big 12 and the Pac-12 have scheduled calls with league presidents on Tuesday night, though other conferences could advance their timelines for decision making as well.
"I think by the end of the week, the fall sports will be postponed in all conferences," one source told SI.
Players Argue for Fall Football
While administrators may be moving toward postponing the college football season, many prominent players are lobbying to play as scheduled this fall. On Sunday night, more than a dozen players from Power 5 schools posted a unified message on social media using the hashtag #WeWantToPlay, arguing that players and communities will be safer with football than without it.
"People are at just as much, if not more risk, if we don't play," Clemson quarterback Trevor Lawrence wrote on Sunday. "Players will all be sent home to their own communities where social distancing is highly unlikely and medical card and expenses will be played on the families if they were to contract COVID-19. Not to mention the players coming from situations that are not good for them/their future and having to go back to that. Football is a safe haven for so many people."
Other players supporting the message included Ohio State quarterback Justin Fields, Alabama running back Najee Harris, and Oklahoma State running back Chuba Hubbard. The players are calling for universal COVID-19 protocols, and for players to enjoy the option to opt out of the season while maintaining their eligibility.
#WeWantToPlay pic.twitter.com/jvQhE7noGB

— Trevor Lawrence (@Trevorlawrencee) August 10, 2020
Michigan head coach Jim Harbaugh supported the player movement in a statement released Monday.
"I'm not advocating for football this fall because of my passion or our players' desire to play, but because of the facts accumulated over the last eight weeks since our players returned to campus on June 13," Harbaugh said. "We will continue to follow all health and safety guidelines, teach, train, and coach those young men and their families that have put their trust in us, while advocating for a football season in the fall."