Controversy rocked the Prix de l'Arc de Triomphe on the eve of Europe's richest race when standout trainer Aidan O'Brien withdrew his four remaining horses after all four failed drug tests.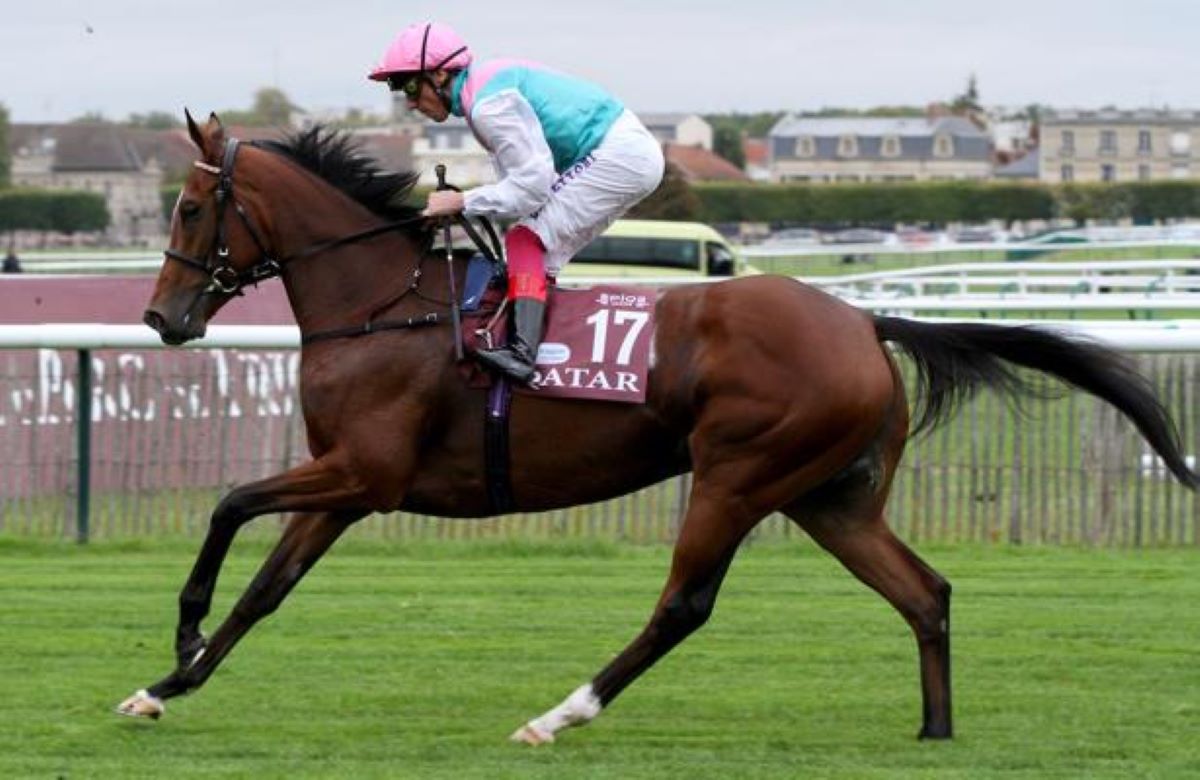 O'Brien pulled the four: Mogul (16/1), Serpentine (16/1), Japan (18/1) and Sovereign (100/1) after they tested positive for trace amounts of zilpaterol. American farmers typically use zilpaterol – unlicensed in Europe – to fatten up cattle prior to slaughter. Serpentine's supplemental entry earlier this week cost his connections €72,000.
The Racing Post reported the horses may have ingested the drug through contaminated feed. Several publications reported Friday that Gain Equine Nutrition warned customers amounts of the drug contaminated its feed.
Announcement on tomorrow's runners pic.twitter.com/vG1BOPeHvr

— Ballydoyle Racing (@Ballydoyle) October 3, 2020
The Ballydoyle Racing account, O'Brien's Irish training center, tweeted, "Unfortunately, the results of the urine samples taken from the horses (Friday) have come back positive from the French laboratory. There is a possibility that the contaminant may have left their system by the time of racing (Sunday). However we have no guarantee of this, and in order to protect the integrity of racing, we have decided to withdraw all our horses from racing."
Scratch 11 horses from ParisLongchamp's Sunday Card
That includes all O'Brien charges on Sunday's ParisLongchamp card, along with those trained by his sons, Joseph and Donnacha. The three combined for 11 horses on Sunday's card. Meanwhile, the move comes on the heels of O'Brien pulling favorite Love from the Arc because of the soft ground. That was byproduct of rain pelting the Paris area throughout the week.
O'Brien fielded more than a quarter of the formerly 15-horse Arc field. Now, missing pace-setters Serpentine and Sovereign, that field now sits at 11 – all chasing history and a berth in the Breeders' Cup Turf next month at Keeneland.
This throws a wet blanket on what is one of the world's premier races. The 1 ½-mile Arc dates to 1920, earning its name from the iconic Paris monument to the Allies World War I victory two years earlier. A century later, it grew to a €5,000,000 race, one broadcast live to 50 countries worldwide.
Bettors Enable This Favorite Despite Questions
Enable, one of the world's greatest mares, inherits the full storyline. As she chases her third Arc title in four years, she also inherits plunging favorite odds. She is odds-on at 10/11 at several overseas books, according to Oddschecker. She is no better than even at any book, despite being a venerable 6-year-old without the explosiveness she displayed winning those Arcs in 2017 and 2018. She finished second to Waldgeist last year.
Yes, Enable is 2-for-3 this year, but her lone defeat was probably her best race: a second to Ghaiyyath – the No. 1-ranked horse in the world – at the Eclipse Stakes. Her victories came in the Group 1 King George & Queen Elizabeth Stakes against two other horses and a blowout against outclassed competition in the September Stakes last month – at 1/14 odds.
Even her trainer, the frank John Gosden, isn't bullish on her chances.
"It's not ideal, and for her to be so short to win the race in such conditions is a bit absurd," he told the Racing Post. "They are backing her as if defeat is out of the question when I can assure you that defeat is a strong likelihood on this ground. It's not ground that plays to her strengths and if someone handles it really well then good luck to them. I feel the ground has very much gone against her chances."
Do You Play A Winning Arc Tune With Stradivarius?
So if you echo Gosden and feel Enable is over the Arc hill, who's next? There's stayer-deluxe Stradivarius, now hovering anywhere from 4/1 to 11/2. The Gold Cup winner at Royal Ascot has the stamina for this distance. But does his considerable stamina translate to spongy turf?
For value, look a bit deeper – to Sottsass. He finished third to Waldgeist and Enable at last year's Arc while coming hard at the finish. The 4-year-old French colt proved he can run on soft ground and at anywhere from 11/2 to 7/1, he's solid value.