When life gives you lemons, you make lemonade (vodka optional). If you're the Portland Sea Dogs, you pivot during the coronavirus pandemic. The Sea Dogs modified their minor league ballpark in Maine to become a 9-hole golf course. Instead of baseball games this summer, Hadlock Field will become a temporary golf course for members of the local community.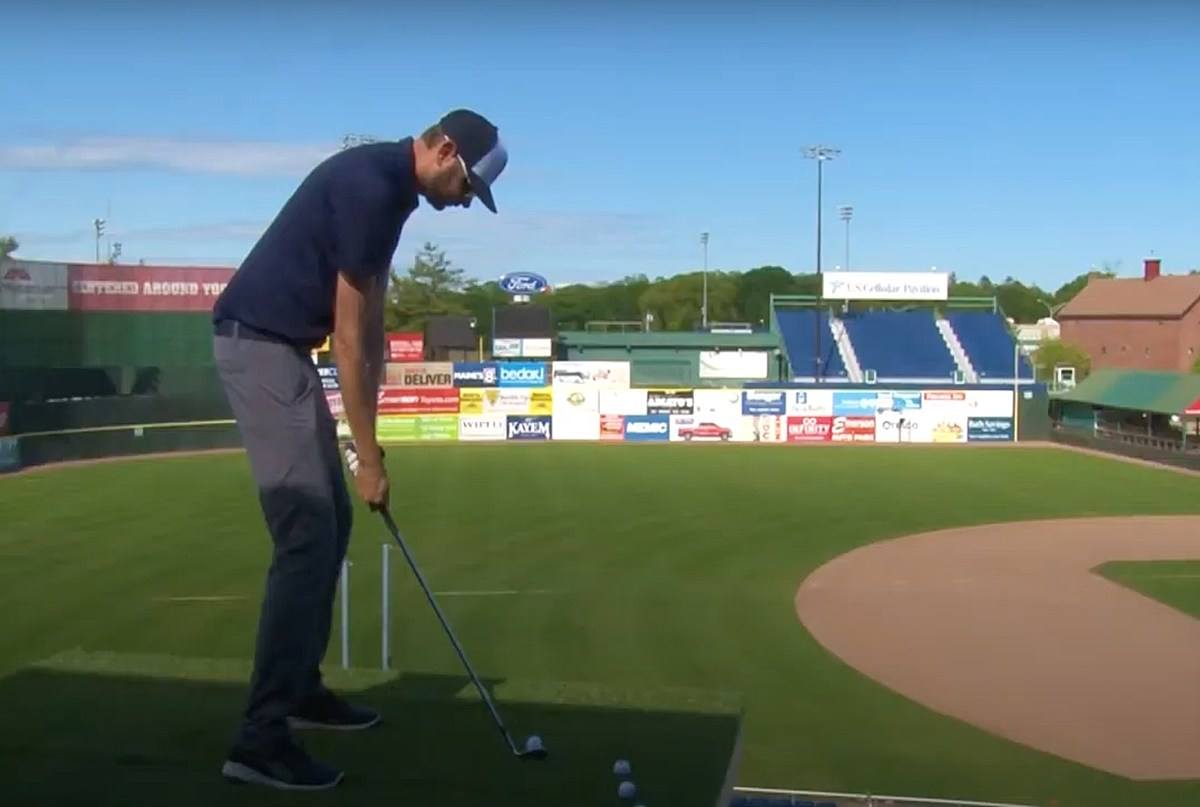 The Seadogs, the AA minor league baseball team in the Boston Red Sox organization, has a ballpark that's most famous for the Maine Monster. The Sea Dogs' gigantic wall in left field resembles Fenway Park's Green Monster in Boston.
The Hadlinks Golf Club at Hadlock Field will be open for a short period between July 9 and July 12. Call it a "golf course" pop up if you will. Golfers can play the 9-hole course for a $30 greens fee for two shots per hole.
The groundskeepers set up tees in the skyboxes, with holes located on the field. Golfers get two shots per hole. Golfers reaching the green will make par. Any balls landing close to the pin inside a special circle will earn a birdie. Errant shots into the stands are double bogeys.
The final hole and ninth tee will be facing the ominous Maine Monster in left field.
"We had seen a similar event that the San Diego Padres did a few years back," said Portland's VP of communications Chris Cameron. "We always thought this summer gave us a great chance to try it out."
The fee also includes a Sea Dogs towel and three golf balls with the Sea Dogs logo and mascot, Slugger. The Seadogs sold out all of their tee times.
Minor League Pivot
With the MLB and MLBPA in the middle of tense negotiations to salvage the season, there isn't any organized minor league action going on. Even the annual Little League Baseball World Series in Williamsport, Pennsylvania, will be silent this summer in wake of the coronavirus pandemic.
Without minor league baseball this season, numerous towns will suffer immensely.
The Cape Cod League shut down for the first time since World War II when officials announced they would skip this season due to the coronavirus outbreak. Towns scattered along Cape Cod, comprised of both working-class and old-money beach towns, will no longer host nightly games. The top college ballplayers in the country regularly converge on Cape Cod during an annual summer showcase for big league scouts.
Other minor league teams without any revenue from games (ticket sales, merchandise, concessions, parking) have also pivoted to other means to generate income. You can rent a minor league ballpark in Florida for $1,500 a night on Airbnb. The Pensacola Blue Wahoos Stadium, known as one of the most beautiful ballparks in America, offered tourists a chance to spend a night in the stadium.