The election for Canada's prime minister isn't until October 2019, but Justin Trudeau appears to be favored to win another term. Bovada has Trudeau at -180 pick to be re-elected, while the no is at +150.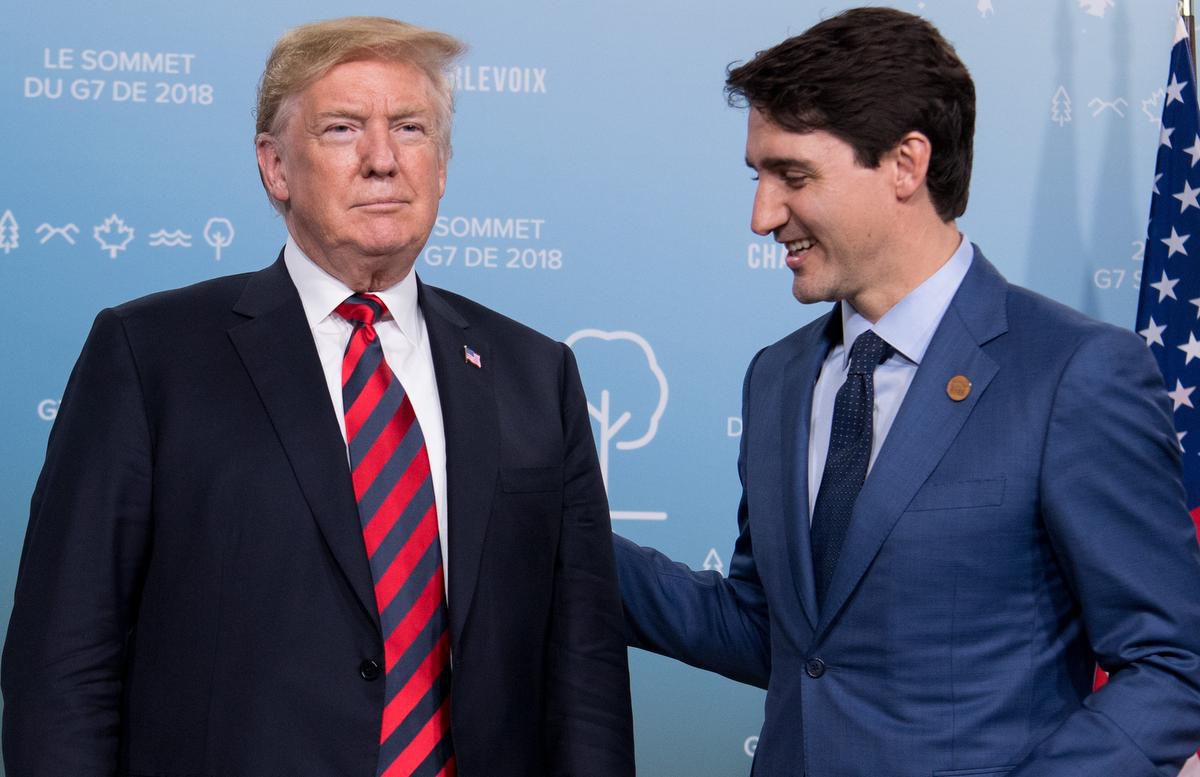 The son of former Prime Minister Pierre Trudeau, the 46-year-old has been the central figure of the Liberal Party since 2013. In the 2015 elections, his party went from 34 seats to 184, the largest-ever numerical increase by a party in a general election.
Trudeau is the second-youngest prime minister in Canada's history, and has been likened to John F. Kennedy because of his good looks and similar family dynamic. When his party took over, he pledged a more inclusive form of government, including "an economy that benefits all of us."
Slipping in Polls
While the leader of the United States' northern neighbor is favored to win re-election, he has seen his poll numbers drop. A survey conducted in April by Forum Research, based on a sample of 1,585 Canadians, found that 43 percent said they would choose the opposition Conservatives in the next election, while 30 percent said they would stick with the Liberal Party and Trudeau. The poll also saw Trudeau's approval rating drop to 33 percent of those asked.
"Voters seem to have turned away from the Trudeau Liberals," Forum Research President Lorne Bozinoff said in a media release. "Trudeau himself is seeing very high levels of disapproval right now, which could be contributing to the considerable sag in Liberal support."
Despite the numbers of one poll, it is difficult for a majority party prime minister to lose his seat after one term. It has only happened twice, once in 1878 and the other time in 1935. The reason was attributed to a global economic depression.
Trudeau has a split record on keeping his campaign promises. He did bring in more Syrian refugees, legalize marijuana, and upend some Conservative Party measures that were unpopular with the country's citizens.
He has stalled on some other pledges. He has not delivered on electoral reform, or spending, and making Canada more green by improving infrastructure. He did recently see his country, the US, and Mexico win the rights to the 2026 World Cup.
Could Trump Help Trudeau?
One area that might give Trudeau a boost is his public spat with US President Donald Trump and his officials. Trudeau has been a vocal critic of Trump's tariffs on the country's steel exports, and the president has lashed out at the prime minister, especially after he was criticized by Trudeau after the Group of Seven meeting.
"PM Justin Trudeau of Canada acted so meek and mild during our @G7 meetings only to give a news conference after I left saying that, 'US Tariffs were kind of insulting' and he 'will not be pushed around,' " Trump tweeted.
Peter Navarro, the White House National Trade Council director said there is a "special place in hell" for Trudeau after he backstabbed Trump.
The reaction from Canada has been swift and uniting. The House of Commons on Monday unanimously condemned President Trump and his aides for attacks targeting Trudeau, approving a motion that rejected the negative statements made against their leader.
Canadians have responded positively to their leader and started boycotts of US products and travel down south because of Trump's tactics.