The first thing David Strauss wants you to know about political betting is to forget the media. As far as the chief oddsmaker for MyBookie.com is concerned, what you hear from the pundits and the polls is different from what you hear from the bettors.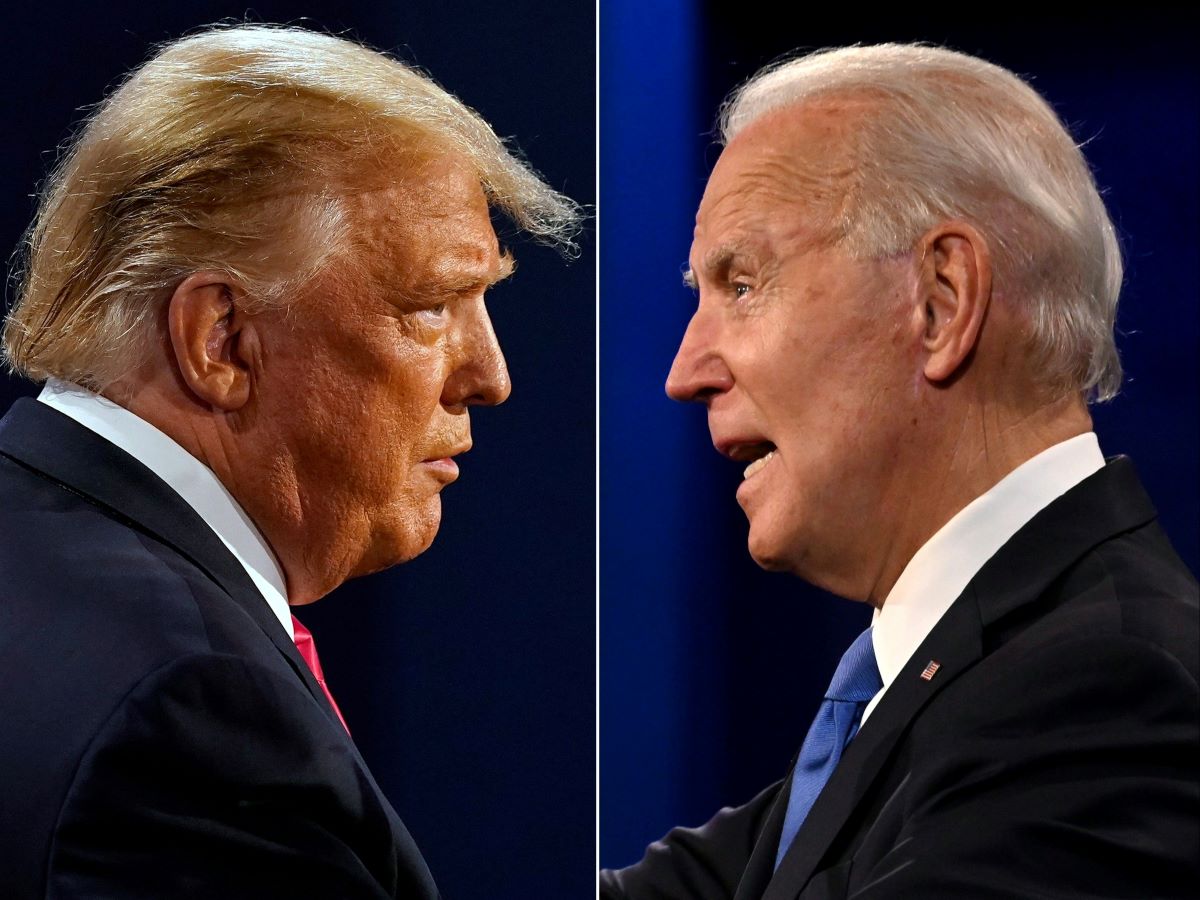 Strauss explained to OG News how the oddsmakers set political betting lines on everything from the presidential election to debate props. And the process – while seemingly counterintuitive – is simple to understand.
The odds aren't about the polling action, which – on every front — overwhelmingly favors Democratic challenger Joe Biden over President Donald Trump. They're about the betting action: how much money comes in on each candidate. As Strauss said, MyBookie already took in more action on the US presidential election than it did on the Super Bowl. He said much of that money came in on Trump.
---
2020 US Presidential Election Winner
| | |
| --- | --- |
| Candidate | Odds |
| Joe Biden (D) | -170 |
| Donald Trump (R) | +130 |
| Kamala Harris (D) | +20,000 |
| Mike Pence (R) | +27,500 |
| Any Other Candidate | +50,000 |
Source: MyBookie
---
"I believe people put far too much faith in the polls and their accuracy," Strauss said. "Take (popular political site) 538.com. They give Biden an 88% probability to win. That's minus-1,000 odds-wise. We have Biden minus-175 – far divergent. I've found that if you go higher than +150 on Trump, you can't get anybody to bet on Biden. The Trump action in the US market is very high."
Two Reasons Odds Diverge from Polls
Strauss gives two reasons for that. The first goes to the fact that political betting isn't allowed in the US, so a lot of money comes in from Europe, which skews liberal. While Strauss sets MyBookie's Biden odds at minus-170, other overseas bookmakers carry higher odds. Pinnacle, for example, goes -185 on Biden and other books go as high as -200.
The second goes back to the once-burned/twice-shy factor. Bettors aware that Trump pulled off the epic Electoral College upset four years ago hope for the same outcome – that the polls are spectacularly wrong. So value-minded bettors – many of whom lean conservative – are wagering on political deja-vu.
2⃣ More Days

Current Odds @mybookiebet @JoeBiden -170@realDonaldTrump +130

More #Election2020 Odds Here ➡️https://t.co/VJMitlYXpQ pic.twitter.com/hxGcbDGTNi

— MyBookie (@BetCelebs) October 31, 2020
Because he's a knowledge junkie, Strauss reads everything he can. You can't set accurate political betting lines without an intelligent foundation. Along with that, Strauss has his own sources helping him set some of his lines. He said he has a source among QAnon, the far-right wing splinter group that believes – among other things – a group of Satan-worshiping pedophiles is running a global child sex trafficking ring. This QAnon influencer led Strauss to create prop bets such as wagering on the day the loser concedes the presidential election.
---
Day(s) the Loser Concedes the US Presidential Election
| | |
| --- | --- |
| Day | Odds |
| Nov. 3, 2020 | +400 |
| Nov. 4, 2020 | +225 |
| Nov. 5, 2020 | +500 |
| Nov. 6, 2020 | +650 |
| Nov. 7, 2020 | +800 |
| Nov. 8, 2020 | +900 |
| Nov. 9, 2020 | +900 |
| Nov. 10, 2020 | +800 |
| Nov. 11, 2020 | +800 |
| | |
| --- | --- |
| Nov. 12, 2020 | +1,200 |
| Nov. 13, 2020 or later | -145 |
Source: MyBookie
---
The current 145 favorite is Nov. 13 or later. Strauss said that's a "QAnon special," because plenty of QAnon money came in on that date. By way of reference, Election Day (Nov. 3) gives you +400. Bet the following day, Nov. 4, and get +225.
"It took 45 days to get it to a stable line. I put that bet up before the first debate, where lots of people had time to see it and bet it," he said. "Our odds here are opinion-based, but based on action."
Learning Painful Political Betting Lessons from 2016
Because MyBookie – like every other bookmaker – got bludgeoned in 2016, Strauss said he was far more conservative setting all his lines. Four years ago, Trump was as high as 100/1. Strauss said Biden never went above 10/1 – where he was right before breaking out on Super Tuesday in March.
This goes into the individual state lines as well. Strauss – who said he's been even more of a "shut-in this time of the year" because of the workload and the pandemic – spent plenty of time tinkering with individual state lines. Much of his tinkering came in battleground states.
"The biggest takeaway here is the action doesn't reflect the story being told in the media," Strauss said. "That story is Biden is this undefeatable force and that he's going to win. When you look at the money being bet in Pennsylvania, it's heavily Republican. Ohio got bet so heavily Republican we had to push the line out to -190. It was +145 to start."
Ohio Proving Immune to Strauss' Biden-Friendly Maneuvers
Strauss had to go out even further with Ohio. MyBookie's line on Sunday was Trump -280. Take the underdog Biden in the battleground state and get +190. While recent buzz has Texas going blue for the first time since 1976 — with the most recent UMass-Lowell poll giving Trump a one-point lead — MyBookie makes Trump a -350 favorite.
"For us, this is a one-off affair," Strauss said. "To strictly follow the market on your own action is extremely risky. Every market wants Biden to win, but for us, it's a toss-up. It could go either way. We found our sweet spot with Biden -170, -175, and Trump +135. It balances pretty evenly there."