League of Legends streamer Gripex90 defeated Swedish gaming legend Forsen to take the lead in Group A of the Pogchamps online chess tournament on Monday.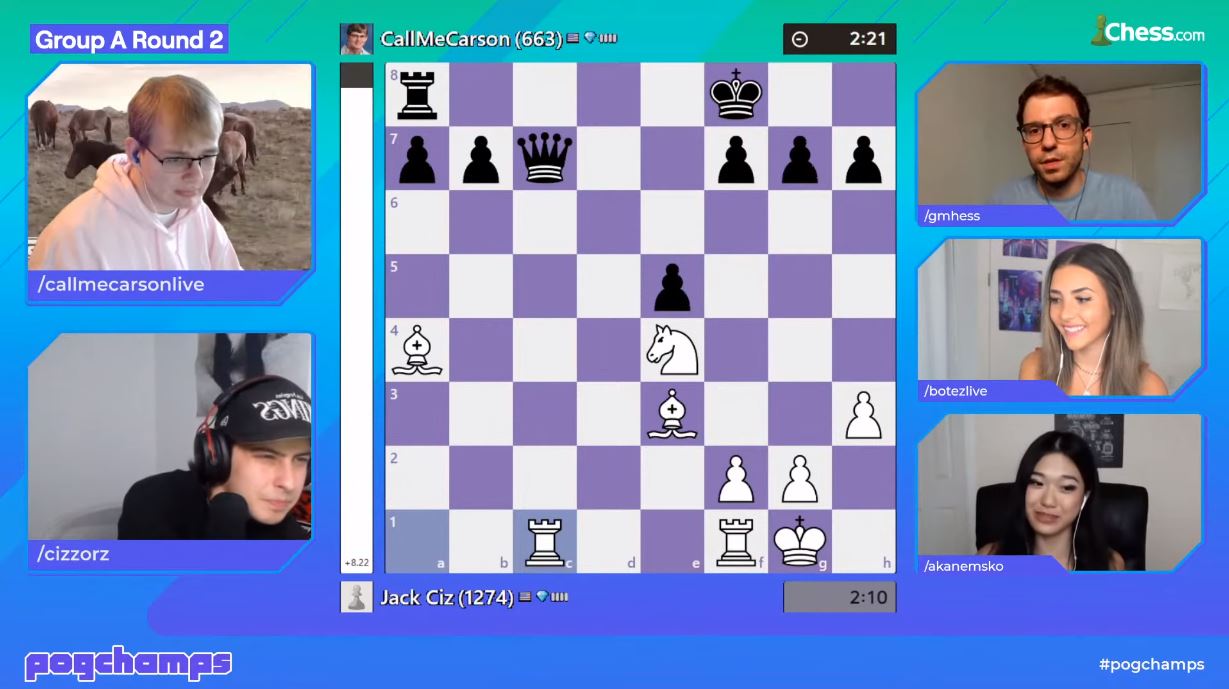 The matchup featured two of the top players in the field, both of whom could still factor in the Championship Bracket later in the tournament.
Forsen Misses Chances to Force Tiebreaker
In the first game, Gripex and Forsen both played solidly in the opening. But Forsen hung a knight on move 10, immediately handing Gripex a decisive advantage. While Forsen worked hard to generate some counterplay, Gripex never let his edge slip, ultimately scoring a checkmate after 33 moves.
Forsen had his chance to fight back as White in Game 2. While Gripex once again gained a material advantage early out of an Italian Game, Forsen looked to build an unstoppable attack on Gripex's king.
But Forsen faltered once again, having to settle for being just a pawn up in a slightly better endgame. The two battled for 53 moves before a threefold repetition led to a draw and a 1.5-0.5 Gripex victory in the match.
---
Pogchamps Group A Standings
Gripex90: 5 points
Cizzorz: 4
Forsen: 3
CallMeCarson: 0
Remaining Matches: Gripex90 vs. CallMeCarson, Cizzorz vs. Forsen
---
"It was a really intense game," Gripex said after the match. "I definitely felt the pressure in Game 2. This group is very, very close in terms of overall performance."
Cizzorz Stays Alive After Beating CallMeCarson
Monday's second Group A Pogchamps matchup saw Cizzorz take on CallMeCarson. The first game featured wild back-and-forth action, with Cizzorz sharing his frustration after dropping his queen. However, he retained a large material advantage – he had three minor pieces and a rook for the queen – eventually picking up just about every piece on the board to get the win.
There was far less drama in Game  as Cizzorz controlled the action from start to finish. The result puts Cizzorz in second place in the pool, while CallMeCarson can't qualify for the Championship Bracket and will move to the Consolation Bracket instead. However, his backgrounds continue to be one of the highlights of the Pogchamps tournament: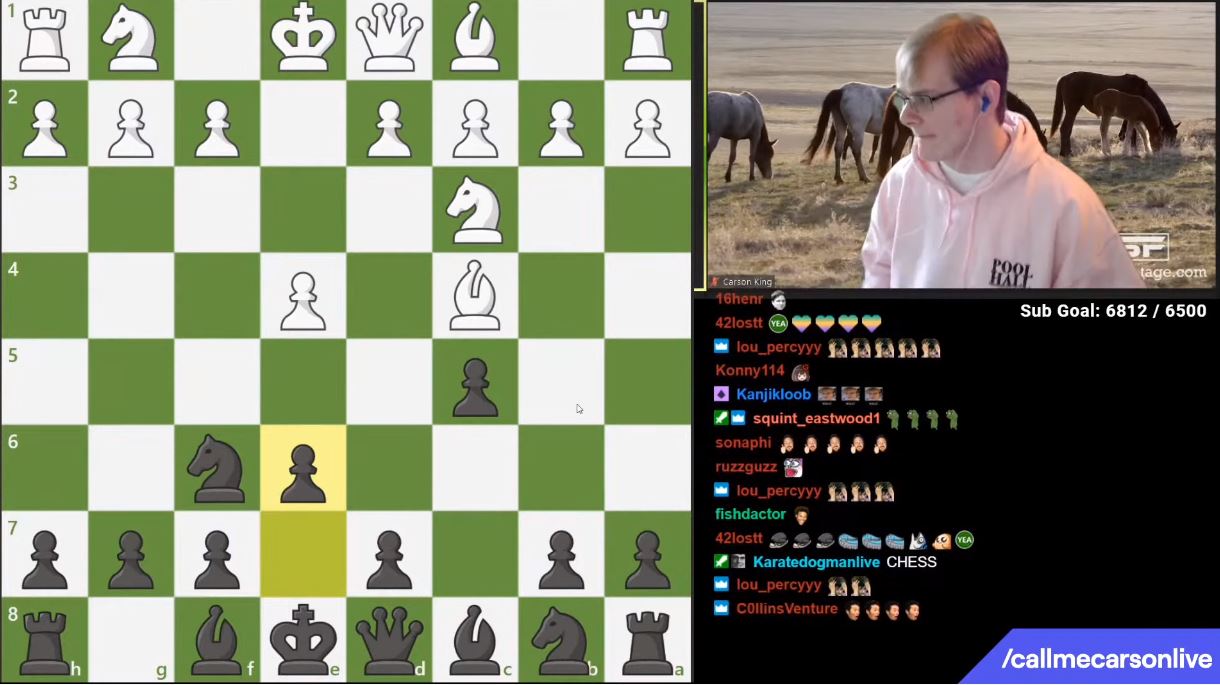 Cizzorz will take on Forsen in a critical matchup on Thursday, while Gripex finishes up his group stage run with a match against CallMeCarson.
Pakman Holds Off xQc for First Pogchamps Victory
Monday's final Pogchamps battle saw David Pakman take on xQc in a Group B clash. Pakman started with White and played a Ponziani Opening, after which xQc castled queenside to move right into Pakman's attack. Pakman then took advantage of one final blunder, finding a mate-in-one to take a 1-0 lead.
xQc immediately motioned that he wanted to run it back. The two opened with a Sicilian Dragon, and xQc blundered a piece. But xQc used the opportunity to attack, reaching a winning position with a forced mate on the board, though one that was difficult to find.
Ultimately, xQc missed checkmate, but took enough material to give himself winning chances. This resulted in a long endgame with both players in severe time trouble, often falling below 20 seconds on the clock and living on the five-second increment after each move. In the scramble, xQc found himself in control with two rooks against two minor pieces, but blundered both of the rooks. After 86 moves, the players reduced the board to just the two kings, ending the game in a draw – enough for Pakman to claim a 1.5-0.5 win overall.
As a result, Pakman joined the Group B leaders on three points, while xQc still has zero. However, ItsHafu and Easywithaces must still play their second match on Wednesday.
Pogchamps group stage play continues through Aug. 31, after which the players will split into two brackets. The top two finishers in each group will move to the Championship Bracket, while the bottom two will play in a Consolation Bracket.