French paper L'Equipe claims Pogba offered his suitors outside the Premier League some bad news, as he decided to stay with Manchester United beyond 2022.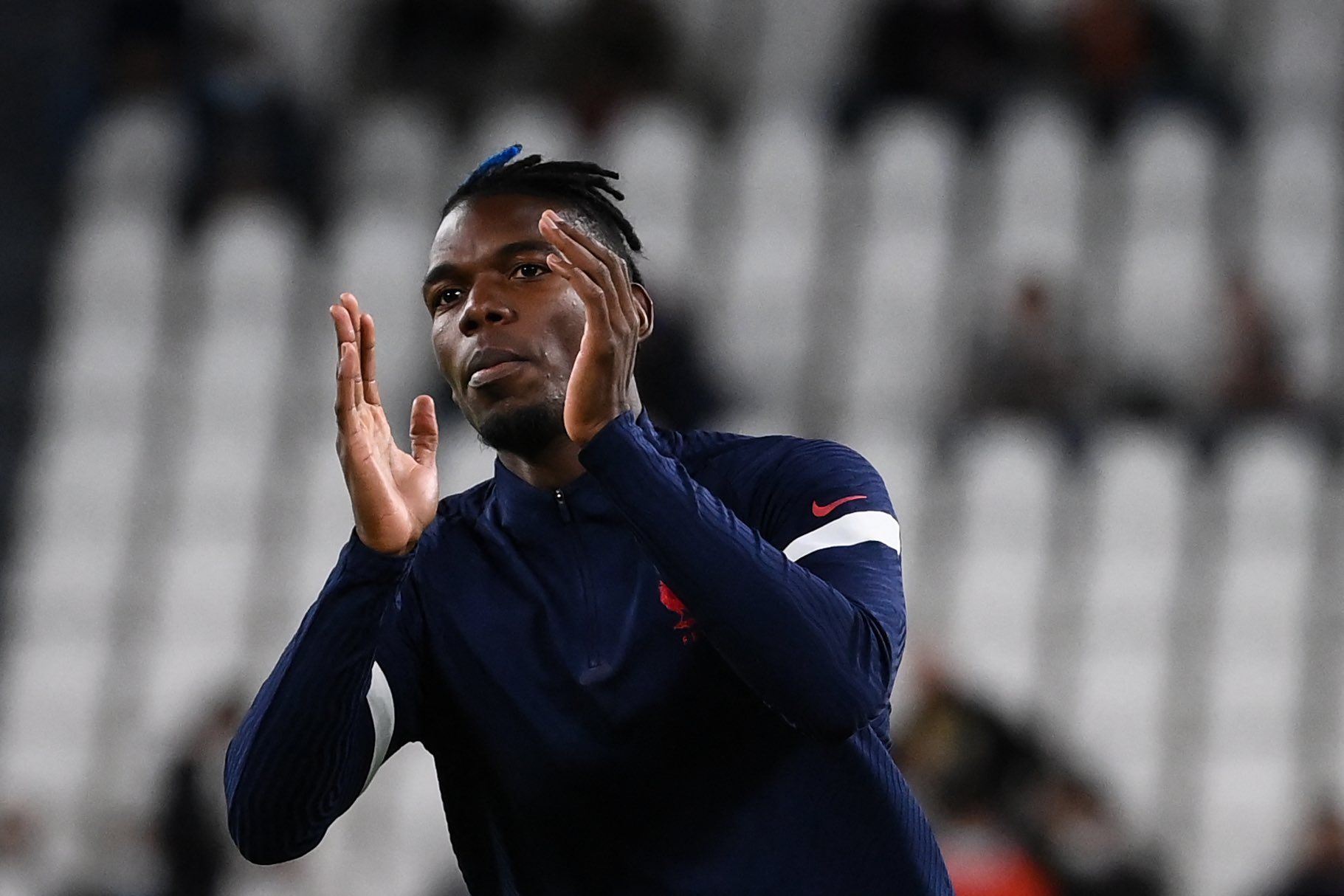 Pogba is out of contract next summer and could sign for any club at cost zero. Among those interested in having him are several European giants: Juventus, PSG, Barcelona, and Real Madrid.
But L'Equipe now claims the midfielder made "no secret" to those in his circle that he'd like to continue life at Old Trafford. United hope to have everything sealed before the end of December.
Pogba, 28, provided seven assists for United's goals this season, the most any player did in the top leagues along with Real Madrid's Karim Benzema.
If Pogba is to stay with United, he demands as much as $550k per week. And United seem ready to pay. Such a wage would put him in second place on the Manchester United paybook, behind Cristiano Ronaldo's $700k per week. Pogba would equal Kevin de Bruyne's earnings across town at Manchester City, with the pair going on the second place, after Ronaldo, in the Premier League salary rankings. Pogba is currently ninth in the Premier League hierarchy, at $395k per week.
Paul Pogba joined Manchester United in 2016 from Juventus for a then world-record transfer fee of $116.4 million. Over the years, he was linked with moves to many of Europe's biggest spenders, but none materialized in the end. Pogba now feels the arrivals of Ronaldo, Varane, and Sancho made Manchester United one of the best places he could find himself in. There were rumors regarding a tense relationship with Norwegian manager Ole Gunnar Solskjaer, but Pogba's form as of late put all the other talks in the background.
Pogba: 'I want to complete the season at my best level. Then, we see'
Talking to Italian outlet Mediaset following France's 3-2 win over Belgium in the Nations League semifinals, Pogba made Juve's fans dream of a comeback. During the past months, rumors emerged that Juve would like to build a new team around him starting 2022.
"I like Torino," Pogba said with a big smile on his face.
"I always speak with former Juve teammates, one of them is Dybala. Now, I'm in Manchester and I'm under contract until June. Then, let's see. I want to complete this season at my best level. Then we see," Pogba stressed.
Pogba has had a contract extension offer from United on his table since July. The Red Devils want him on a long-term deal. Pogba is yet to answer.
The player's agent, Mino Raiola, is not in a hurry to decide his client's future.
"Pogba's contract expires next year. We will talk to Manchester United and see," Raiola said last month, also referring to Juventus himself:
"For sure Turin has remained in Paul's heart and he cares a lot about these things. The possibility of returning to Juventus is there but it also depends on Juve."
During the summer, voices were saying Pogba was eager to join PSG, with the move being in advanced stages. The French club's ultras didn't welcome a deal, putting banners to threaten him not to come because of an old dispute.