The racetrack for the Pocono 400 is known as the "Tricky Triangle," but the new rules package might make even more difficult. The 2.5-mile track will be featuring 550 horsepower and brake ducts.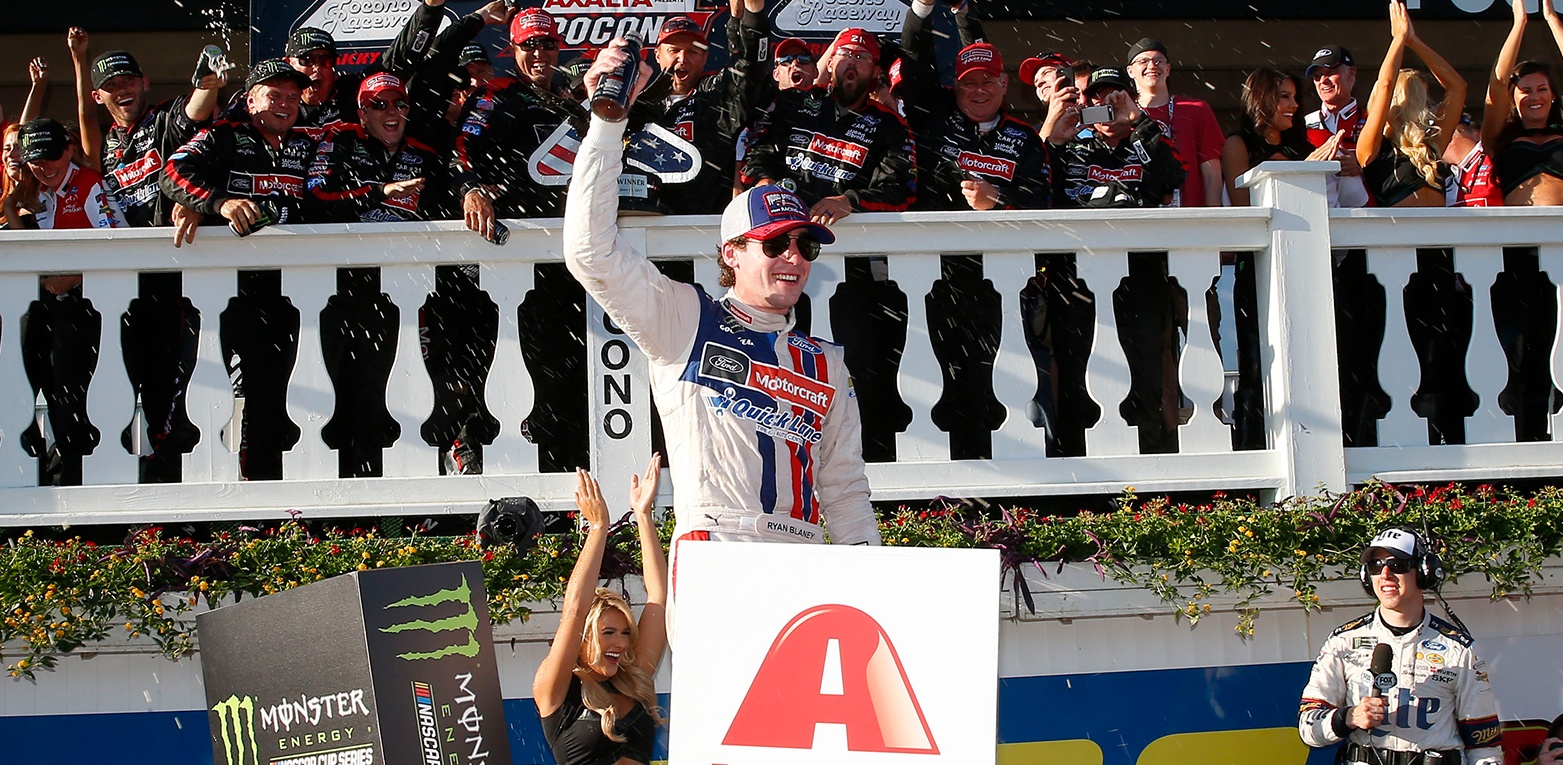 It is the first time brake ducts will be used since May 6 at Dover. Drivers aren't sure how the cars will respond. William Byron said there will definitely be a difference from last year.
"The downforce and straightaway speeds will be a little slower," Byron said. "I think it's going to make it a little more similar to the Truck Series race there and that was one of my best races."
Though Byron might believe he has an edge going in Sunday's race, oddsmakers do not. They have him listed at 40/1.
The odds shouldn't be that much of a factor at this race, known for its unpredictability. In 2016, Chris Buescher had similar odds to Byron's, and won. In 2017, Ryan Blaney got his first-ever victory there.
Busch Top Pick
Not surprisingly, Kyle Busch is the favorite at 3/1. He is followed by Kevin Harvick at 9/2, and last week's winner Martin Truex Jr., at 6/1. Busch has six consecutive top-10 finishes there, and has won twice at Pocono.
The new rules package will reduce shifting, Busch said, and he's not sure what his strategy will be.
"I have no idea," Busch said. "Shifting at Pocono has always kind of been – when we went from shifting to not shifting it didn't do anything. It didn't save anybody any money. It didn't do anything. All it did was reduce gear temps. In my opinion, I think it's better if you're able to shift."
Busch has been one of the most outspoken critics of the new rules package, despite winning three times this season. He even went so far as to accuse NASCAR of conspiring against him by giving him a penalty in retaliation for his comments.
Pick a Corner
Drivers have different opinions on which of the three corners to attack. Kurt Busch said the first turn is the hardest.
"It is one of the toughest turns," Busch said Thursday on SiriusXM NASCAR Radio. "With the draft, you're definitely going to have to lift because of the extra speed that you'll gain. "
But Austin Dillion getting off Turn 3 to get a good run on the front stretch is "pretty key."
"Just think of it like running a mile and losing a shoe," Dillon said. "It's not fun when your car is not turning off that corner and you are tight and you can't get back to the gas."
Truex, though, believes all three are equally vital to success at the "Tricky Triangle."
"Years ago, you would go there and you'd hear guys say they were focused on Turn 3 as the most important and today if you go there and you don't have all of them really, really good, you're going to get your butt kicked," Truex said. "That's honestly the way it works."