When Ryan Shazier was injured Dec. 4, 2017, doctors weren't sure he'd be able to walk again. Less than 18 months later, the Pittsburgh Steeler was dancing at his wedding.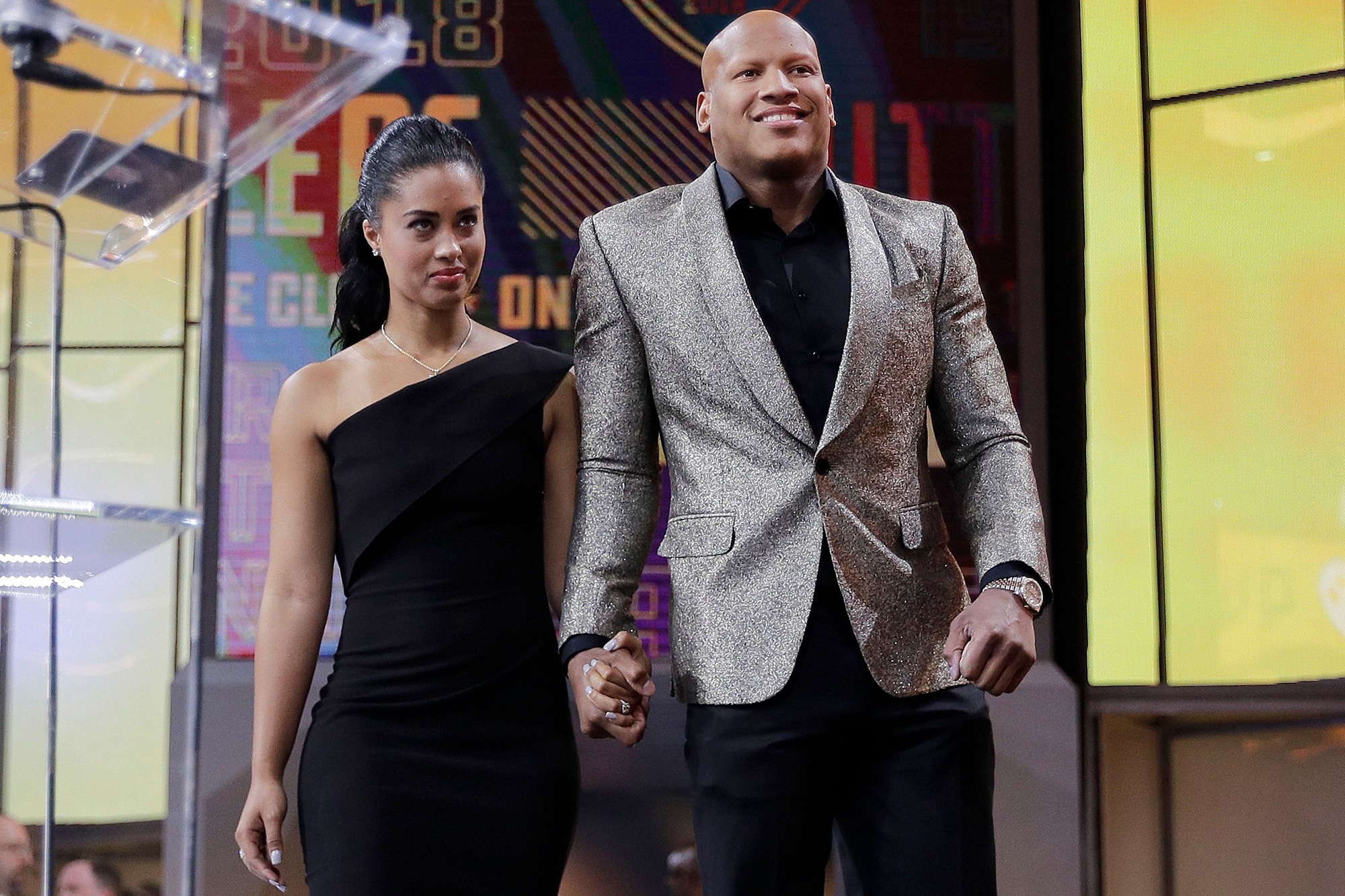 The miraculous comeback from a serious spinal injury continues for the 26-year-old, who has vowed to return to the field. Even though Shazier was put on the team's Physically Unable to Perform list for the second straight year, not many people are betting against the linebacker returning. Coach Mike Tomlin said he might not be on the field, but he is a presence.
"I think to be around him every day, to witness it is a special thing", Tomlin said. "He's a special guy. He inspires us. He continues to inspire us. And I just appreciate that he allows us to be as close as we are to his journey. His journey is ongoing, so we're going to continue to support him and continue to learn from him."
Friday teammates quarterback Josh Dobbs, linebacker Tyler Matakevich, linebacker T. J. Watt, running back James Connor, wide receiver JuJu Smith-Schuster, and tight end Xavier Grimble helped him celebrate yet another milestone. Shazier wed longtime girlfriend Michelle Rodriguez, and took to the dance floor.
About a year and a half ago, Ryan Shazier was told he had a 20% chance of ever walking again. This was him today at his wedding.. Anything is possible! 🙏🏼🙏🏼

This man is such an inspiration to all! #Shalieve @RyanShazier pic.twitter.com/Z0eOqoj42t

— Steel Faithful (@Steel_Faithful) May 4, 2019
Horrific Injury
In a Monday night game against Cincinnati, Shazier made a head-on tackle and suffered a spinal contusion and had no feeling in his legs. He underwent spinal stabilization surgery days after the injury. Doctors said he had about a 20 percent chance of walking again.
Shazier spent nearly two months in the hospital and then went into an  outpatient therapy program to begin his rehabilitation. He started to post updates of his progress.
One was of him walking unassisted, and soon he was back with the Steelers working with linebackers and attending team meetings. As soon as he was able, he was at home and traveling with the team to stand on the sidelines during games.
In January Shazier was at the Super Bowl telling reporters he expects to return to the field.
"I definitely want to play," Shazier said. "I try to tell people at the end of the day, just because I got hurt, doesn't mean I lost the love of the game of football. I love football so much. I just care about the game. I really feel like the game has taken me places I never expected to go. I am putting everything into it. I feel like I was the best linebacker in the league. I don't want to leave that as my legacy. I feel like I have so much to show."
Welcome Distraction
With the turmoil that the Steelers experienced with two other players, Shazier's journey has been most needed. Running back Le'Veon Bell and wide receiver Antonio Brown were a headache for the organization for most of the 2018 season.
Bell held out in a contract dispute at the beginning of the season. The team was in a holding pattern while reports of Bell returning surfaced throughout the season, but never materialized.
Brown managed to become a locker room cancer, publically declaring his unhappiness for the organization, then tweeting that he wanted to be traded. He reportedly got into an argument with quarterback Ben Roethlisberger. Brown got his wish and was traded to the Raiders in the offseason.