The AFC North had a lot of turmoil last season. The Pittsburgh Steelers were knee-deep in off the field drama. Baltimore coach John Harbaugh found himself having to settle a quarterback controversy midway through the season. Cleveland fired its coach, and then saw him move over to rival Cincinnati.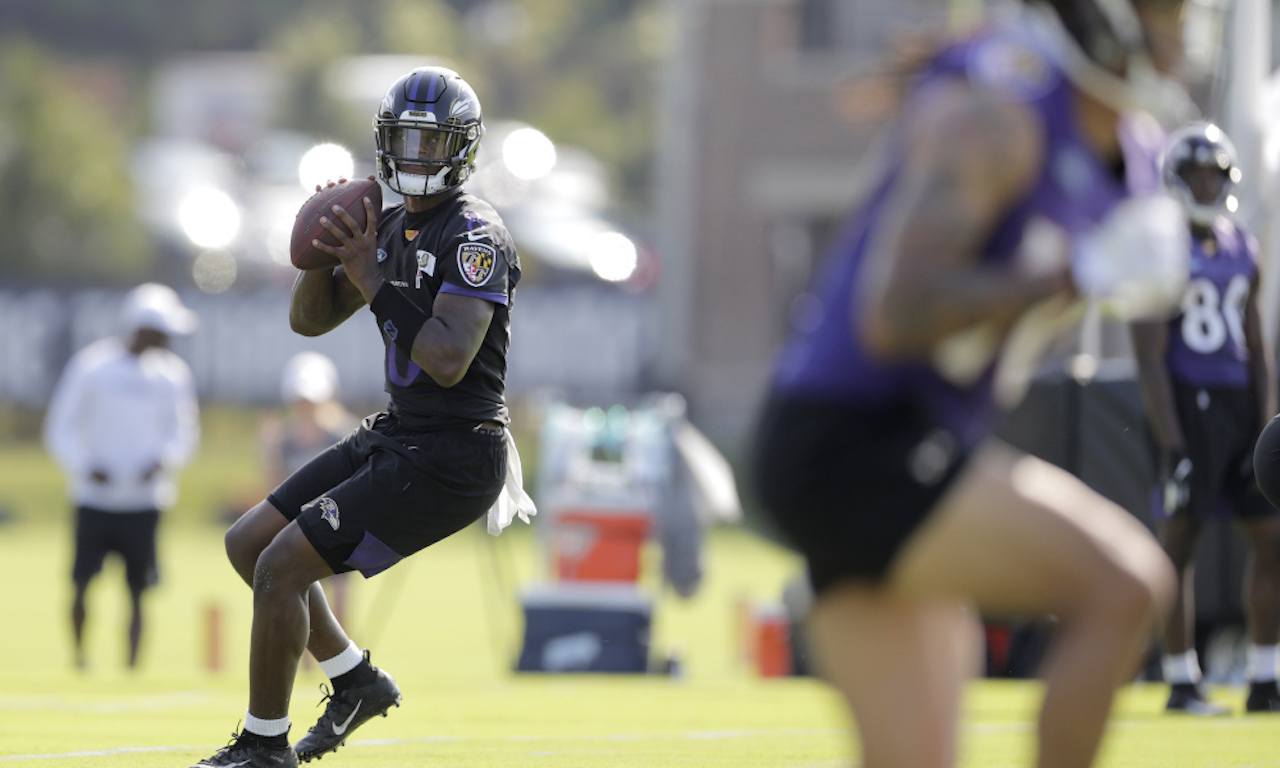 This year, though, it looks as if all has stabilized somewhat in this division. The Ravens have their quarterback, the Browns have their coach, and the Steelers have their resolve to make the postseason back.
AFC North          2018 Record   Odds to win Division    Super Bowl Odds

Baltimore Ravens    10-6                   +350                          +4000

Pittsburgh Steelers   9-6-1                 +160                          +2000

Cleveland Browns    7-8-1                 +130                           +2000

Cincinnati Bengals   6-10                  +1400                         +10000

Odds Courtesy of Westgate Las Vegas SuperBook 
How that translates into successful seasons will be answered in five months, but there are still some questions about the teams in this division.
Is Lamar Jackson an NFL QB?
This will be the year we find out if Lamar Jackson was worth getting rid of longtime starter Joe Flacco. The offense has been tailored specifically for him, and now the second-year quarterback has to prove that Baltimore made the right decision.
Jackson is a running quarterback, and proved that last year with 695 yards on the ground. He can still be a mobile signal caller, just go to run second, instead of first. Backup QB Robert Griffin III said that the 22-year-old has improved already.
"He's worked really hard on his fundamentals to make sure that when he does have a bad play he knows how to correct it," Griffin said. "And that's part of the solution. If you know what your weaknesses are you can easily fix it and that's what the coaches have been harping on. You don't want him on a five-step throw thinking, 'I have to get my hips into this one.' We just want him to do that naturally and that's kind of what he's been working on and we've all been working on it. And he's getting better at it."
Will Pittsburgh Make Playoffs
Last year there were two major distractions that kept the focus off the field rather than on it. The first was the hold out of Le'Veon Bell. The running back was content to sit out an entire season, much to the chagrin of his teammates.
The second distraction was wide receiver Antonio Brown's antics. He became a locker room cancer, and his feud with quarterback Ben Roethlisberger ruined the team's chances to get to the postseason.
Both Bell and Brown are gone, and Roethlisberger can concentrate of football again. The team has one of the best value bets in football at +160 to win the division. That is easily attainable with this group.
Can Cleveland Live Up to Hype?
No team has received more love at the betting window of sportsbooks than the Cleveland Brown. The team won seven games last year, and this year the line on regular season victories is nine. The over is -125, while the under is +105.
They are also the +130 favorite to win the division. All this optimism might be in for a rude awakening. Quarterback Baker Mayfield has definitely matured from his rookie season, but it's still just his second year in the league. He does have former New York Giant Odell Beckham to throw to, and that is a big plus for the offense.
It is the defense, however, that will get this team into the playoffs. They made improvements with the defense adding Sheldon Richardson and Olivier Vernon. They are also in the running to get former Packers defensive tackle Mike Daniels. If they improve as expected, this team could make some noise.