It is a bit confusing that Pitt coach Pat Narduzzi chose to talk about the ACC Championship at the press conference for Thursday's Quick Lane Bowl two weeks ago. Maybe Narduzzi was trying to take the pressure off the team, who are 11-point favorites over Eastern Michigan, after opening at nine points. The game will be played at Ford Field in Detroit.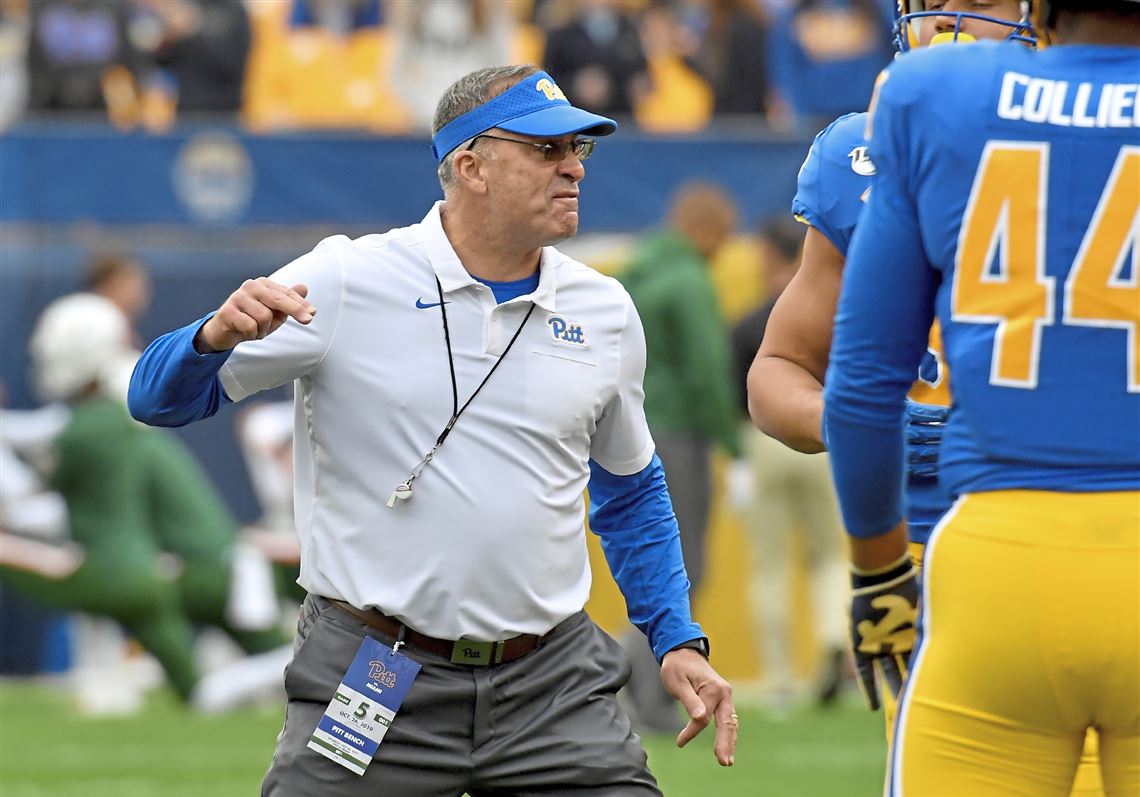 Instead of discussing the upcoming bowl game, the Panthers coach made a pledge to return to the ACC Championship. The last time the team was there, they got clobbered by Clemson in 2018, 42-10.
Still, there was Narduzzi promising not only a return to the ACC Championship, but a victory.
"We've reached an ACC championship. Our goal is not just to get there. Our goal is to get there and win the thing. And in the next couple of years, we're going to win one. I can guarantee you that," Narduzzi said. "It's just a matter of time, and things have to go right. But we're a good enough football team, and we're talented enough, and we're well-coached, and our kids will play for each other."
What About the Quick Lane Bowl?
While Narduzzi was making bold statements about the ACC Championship, he was rather noncommittal about how the Panthers would do when they face Eastern Michigan on Friday.
One promise he did make, however, was that his NFL prospects won't skip the Quick Lane Bowl. Seniors Dane Jackson (defensive back) and safety Damar Hamlin are both likely to be drafted in April. Underclassmen Paris Ford (safety), and defensive linemen Jaylen Twyman and Patrick Jones II might also leave early. Narduzzi said he expects all to play.
"We haven't had that problem in the past, and I don't expect to have it this year," the coach said. "It happens around the country. But this game of football is a team sport, and our kids talk about brotherhood all the time, and playing for their brothers. And I don't think there's one of those guys on our football team, senior or junior, who wouldn't come out there and give their all on a Saturday or in a bowl game."
Long Afternoon for Eastern Michigan
If everyone plays, it could get ugly real quick. Those future NFL players are part of a defense that is ranked 11th in the country. They are in the top 35 in nine defensive categories, including sacks, rushing yards allowed, and passing yards allowed.
Eastern Michigan coach Chris Creighton is well aware of how good his opponent is, but said at the same press conference, that he knows his team can compete with them.
"We're playing winning football," said Creighton, who is 0-2 in bowl appearances since taking over the Eastern program before the 2014 season. "And sometimes we're losing, you know, about half the time we're winning half the time we're losing, but to just get to another breakthrough another level where we're playing, you know you're not gonna win every game, but to play consistent winning football."