After a short stint on the IL with knee inflammation, lefty flamethrower James Paxton returned to the Yankees and will pitch on Wednesday against the San Diego Padres.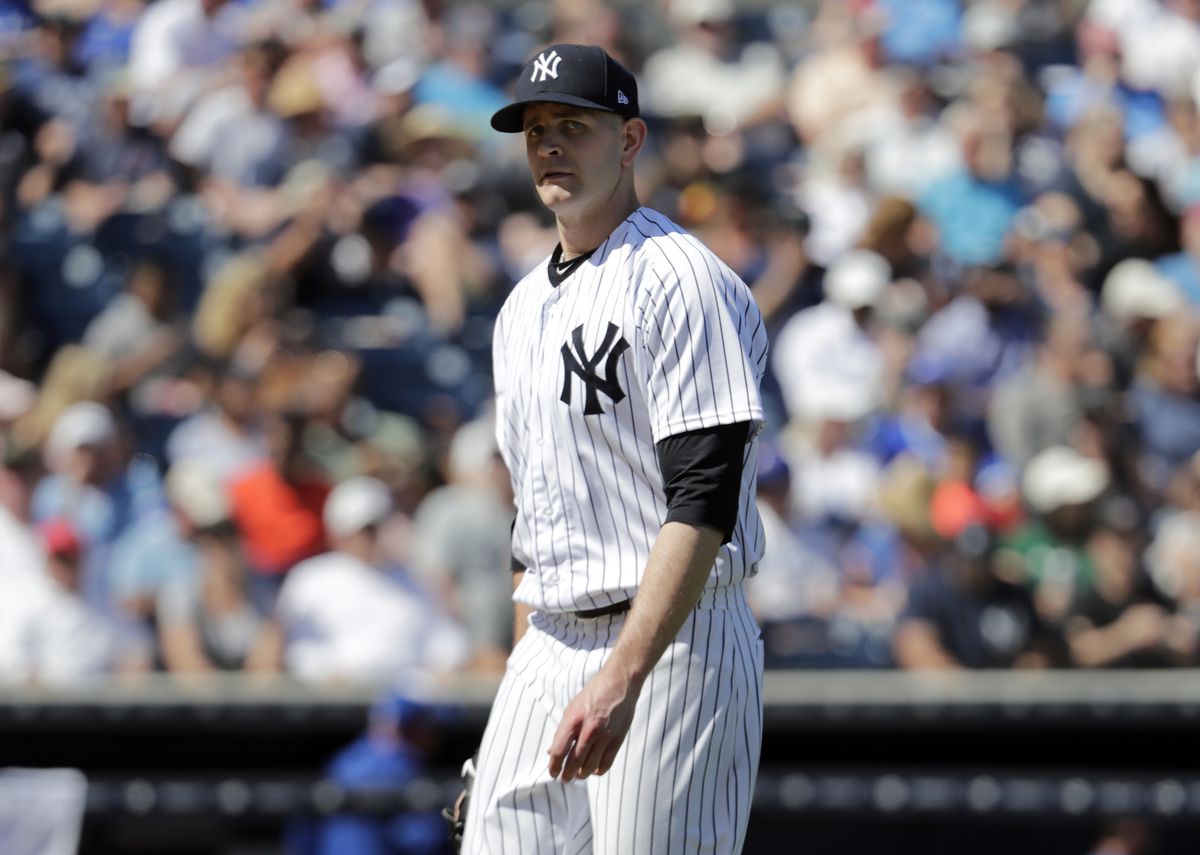 Paxton (3-2, 3.11 ERA, 1.19 WHIP) will be facing Padres rookie standout Chris Paddack in an afternoon getaway game.
"I don't imagine him going, certainly not nearly 10 (pitches)," said manager Aaron Boone. "But whether that's 70, 80, I don't know. We'll kind of feel our way through that a little bit."
Paxton went on the IL after experiencing pain in his left knee after his last start on May 3. He got a cortisone shot on May 4 and has been out since.
Paxton tossed a no-hitter with the Seattle Mariners last season. During the offseason, the GM Jerry Dipoto and the Mariners traded Paxton to the NY Yankees for their top pitching prospect, Justus Sheffield.
More Good News from Bronx ER
The Yankees got a little bad luck with the injury bug in the first quarter of the 2019 MLB season. At least 17 players went on the injured list for a variety of reasons. Third baseman Miguel Andujar and pitcher CC Sabathia are currently in the middle of their second stints on the IL this season.
Sabathia is expected to return shortly after he missed a couple of starts with knee inflammation. Earlier this year, Sabathia recorded his 3,000th career strikeout to become only the third lefty in MLB history to reach the 3000 K Clubs.
The Yankees got some good news with starters Didi Gregorious and Aaron Judge. Gregorious has Tommy John surgery to repair his throwing arm. Because he's an infielder and not a pitcher, Gregorius is progressing at a much faster rate. He insisted he would be back by June, which seemed impossible several months ago. Gregorious has been playing in rehab stints in the minor leagues and the Yankees are closely monitoring his progress.
Slugger Aaron Judge missed the last month with an oblique strain. He hit off a tee for the first time since the injury and did not experience any pain. Although he might still be a couple weeks away from returning to the lineup, this is great news for the Bronx Bombers.
Even with all of the injuries, the Yankees lead the AL East with a 35-19 record. This batch of replacement Yanks have second-most wins in the American League.