The Philadelphia Phillies have reportedly agreed to a three-year, $75 million contract with former Cy Young Award winner Jake Arrieta, the latest sign that the team hopes to become competitive sooner rather than later.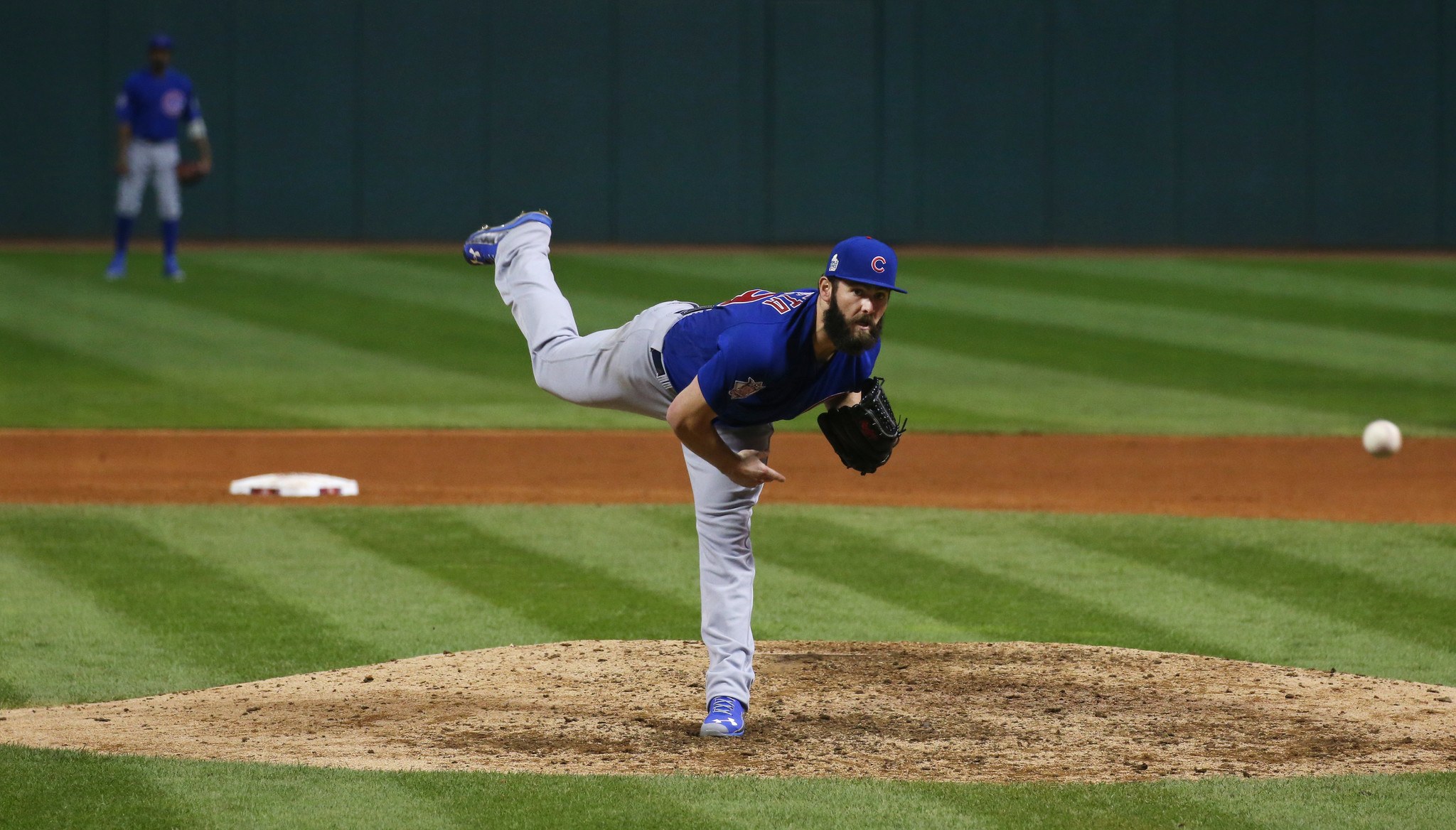 According to MLB.com, Arrieta will collect $30 million in 2018, followed by $25 million in 2019. The final year of the contract include the potential for Arrieta to opt out, while the Phillies have the option to exercise a two-year extension that could be worth as much as $30 million per year.
Future is Now for Phillies
The move shows that the Phillies are willing to take chances in order to compete right away. While Philadelphia appeared to be a team on the rise, most observers had them far out of contention this year, with a .500 record being a more realistic stretch goal than landing a playoff spot.
With Arrieta, the Phillies have not only improved their chances of being relevant in the coming season, but also have given themselves a weapon that can help down the line when the team is truly a World Series contender.
"We're serious about winning and we're going to do what it takes to win," Philadelphia co-owner John Middleton told MLB.com.
The Phillies won only 66 games last year, and haven't posted a winning season since 2011. But there are plenty of signs that the team is on the rise.
The team came into the year knowing that they had a strong group of young hitters to form the core of their lineup. Aaron Nola also gave them at least one young top of the rotation starter they could depend on.
But Philadelphia wasn't content to watch their young players develop without adding more firepower. The team signed power-hitting first baseman Carlos Santana, and took steps to solidify their bullpen.
Arrieta Alters Philly Playoff Line
The series of moves was enough to give the Phillies roster more legitimacy. The addition of Arrieta to the rotation could make them a real threat in the race for two National League wild card spots.
"I knew this was an organization that was hungry to win," said Arrieta. "A rebuild doesn't mean you can't win now. I intend to come in here and win right away."
The Phillies still aren't seen as a serious World Series contender, at least not in 2018. While their odds have shortened, they are still a dark horse at best, with Sky Bet posting them at 66/1 odds to win it all this season. But their playoff odds have certainly improved, as Philadelphia is now the third choice to win the National League East at 7/1, trailing the favored Washington Nationals (8/13) and the talented New York Mets (11/4).
Arrieta won his Cy Young Award with the Chicago Cubs in 2015, when he compiled a 22-6 record with a 1.77 ERA. While his last two campaigns haven't been up to that standard, he has proven to be both durable and reliably good: he finished 18-8 with a 3.10 ERA in 2016, and won 14 more games with a 3.53 ERA last season.