Phil Mickelson faces the possibility that he won't qualify for the US Open field this year, but the five-time major winner says he doesn't want any special treatment to secure a place in the field at Winged Foot.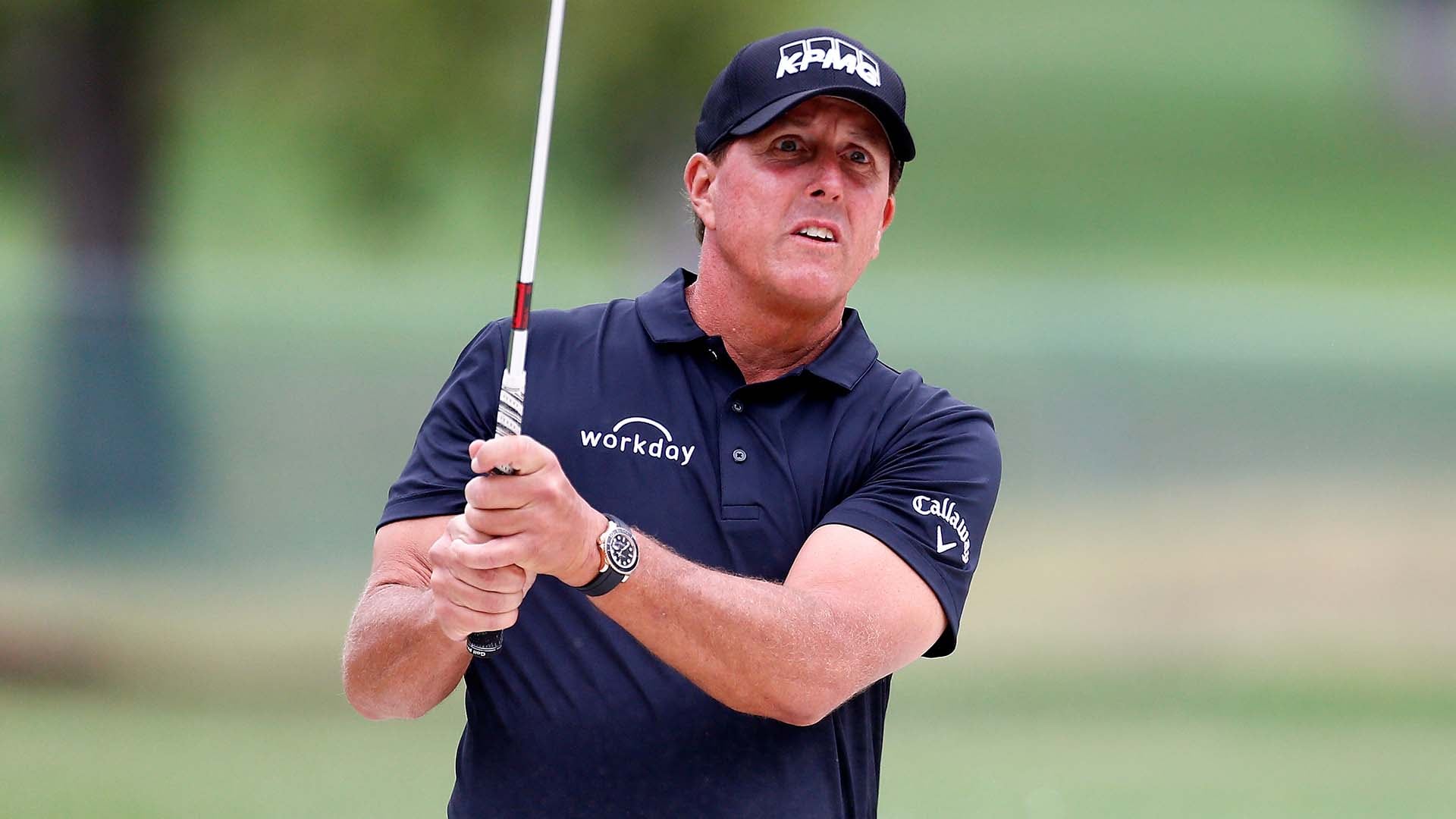 Mickelson currently sits at No. 72 in the world golf rankings and needs to move into the top 60 by May 18 or June 15 in order to get an automatic spot in the field.
Mickelson: 'I Need to Earn My Spot'
Alternately, Mickelson could enter US Open sectional qualifiers, attempting to play his way into the field.
The US Open would almost certainly grant Mickelson an exemption should he fail to get in by other means, but the 49-year-old legend says that's not an option he's willing to consider.
"I won't accept it," Mickelson said at a press conference prior to the AT&T Pebble Beach Pro-Am. "I'm either going to get in the field on my own or I'm going to have to qualify. I'm not going to take a special exemption."
The US Open has given special exemptions to many top players over the years. Great players like Ben Hogan, Arnold Palmer, Jack Nicklaus, and Ernie Els made their way into the US Open field via these exemptions over the past five decades.
Mickelson says that he still has hopes to play at Winged Foot this year. His hopes may have been buoyed by a strong third-place finish at the Saudi Invitational last week. 
"I think I'll get in the tournament," he said. "If I get in, I deserve to be there. If I don't, I don't. I don't want a sympathy spot. If I am good enough to make it and qualify, then I need to earn my spot there."
US Open Title Eludes Mickelson
Mickelson needs a late-career win at the US Open to complete a career Grand Slam. He has finished in second place six times in the tournament, the most of any player. His last runner-up finish came in 2013.
Mickelson's most famous runner-up finish came at Winged Foot in 2006. He held a one-shot lead with one hole to play, but double-bogeyed to lose to Geoff Ogilvy by a shot.
Fans and bettors still enjoy backing Mickelson, even when it's not clear that he'll even make the US Open field. While he's far from a favorite, Mickelson is fetching +6500 odds at FanDuel Sportsbook – putting him among the top 30 picks to win the tournament. FanDuel lists Brooks Koepka as the +800 favorite to win the 2020 US Open.
Mickelson will turn 50 this year. That will make him eligible to play in the US Senior Open, and beyond that, on the Champions Tour. But Mickelson says he has little interest in making senior events a major part of his schedule, at least for now.
"I don't want to hurt the Champions Tour in any way, and if not playing the Champions Tour is going to hurt it, I'll play a couple events," Mickelson said. "I'll probably play one, two, or three events a year because I want to support it … but I feel like to be successful on a tour, you have to commit entirely to that one tour. So if it's either going to be the PGA Tour or the Champions Tour, I don't see me oscillating back and forth."