Phil Mickelson had six months on the PGA Tour last season that he would like to forget, but after shooting an opening round 65 at the Shriners in Las Vegas last Thursday, he's more optimistic about his game. He told reporters after his opening round that he expects his results to be different.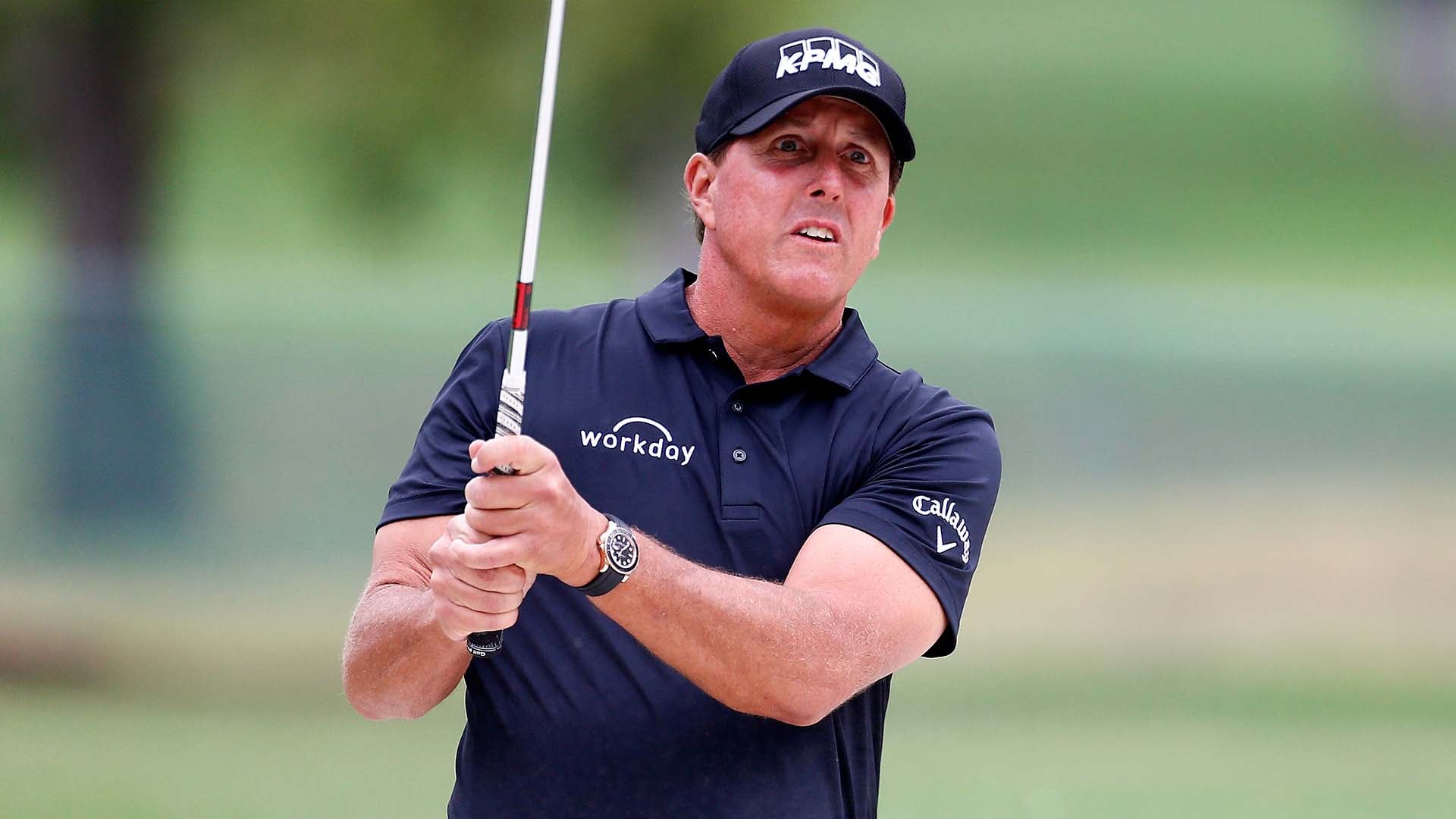 "I've had an awful six months on and off the course, but things are great now, and I'm excited to play good golf. It takes a lot less energy, stress to perform well. I expect to play some good golf. I knew going into this tournament I was going to get off to a start and have a good round. I was patient, even after the 1st hole bogey. I'm looking forward to the next three days because I feel like I can shoot some low scores out here."
That didn't happen, however. Mickelson followed up his 65 with rounds of 69, 74, and 67. He finished tied for 61st in his second event of the 2019-2020 season.
Last season, Mickelson won the Pebble Beach Pro-Am, and then didn't have a top-10 finish after that. His best finish was a tie for 18th at the Masters, but his other three majors were disasters. He finished tied for 71st at the PGA Championship, tied for 52nd at the US Open, and missed the cut at the Open Championship. It was one of eight cuts he missed.
New Season, New Mickelson
In response to his poor golf, Mickelson dedicated himself to a strict diet and exercise program. After losing weight and building muscle, he feels now that he can compete again.
"I'm going to continue to make it a lifestyle change," Mickelson said. "I'm going to continue to eat better, eat less, work out more, just stay committed to it. It won't be as drastic or quick, but I would anticipate over the next one to two years I would continue to tick down a little bit."
He is seeing flashes of his game, but nothing like he is used to. He finished tied for 61st at the Shriners last Sunday, and slid further down the Official World Golf Rankings to 46th.
The 49-year-old will be eligible for the PGA Tour Champions in June, but he has no plans to switch from the PGA Tour to the older circuit.
"It's just I love what I do, I have the greatest job in the world," Mickelson said. "I love playing the tour, I love the guys out here, I love the challenge of beating the guys out here. I love the travel, the cities we go to, the courses we play. And the challenge of playing golf at the highest level brings out the best in me. Meaning, it forces me to get it the best shape, forces me to work hard, and to focus on something positive, improving my game. It gives me a direction, and it's been a big part of my life and I love it."
Rahm Sneaking up Rankings
Jon Rahm moved from fifth to fourth after defending his title at the Open de Espana. It's a tournament that Spaniard loves, even if the pressure of playing in front of friends and family is tough.
"In front of a home crowd, it's always really hard for me to keep everything under control and to play the weekend that I did for them, it's always really fun," Rahm said. "I can't wait to come back next year and hopefully do it three times."
Rahm is positioned to become the first Spanish golfer to win the European Tour money title since Seve Ballesteros accomplished the feat in 1991 .