Phil Mickelson has never shied away from hot topics and the golfer finds himself embroiled in another controversy. He announced Tuesday he is playing in the Saudi Invitational at the Royal Greens Golf and Country Club in Saudi Arabia.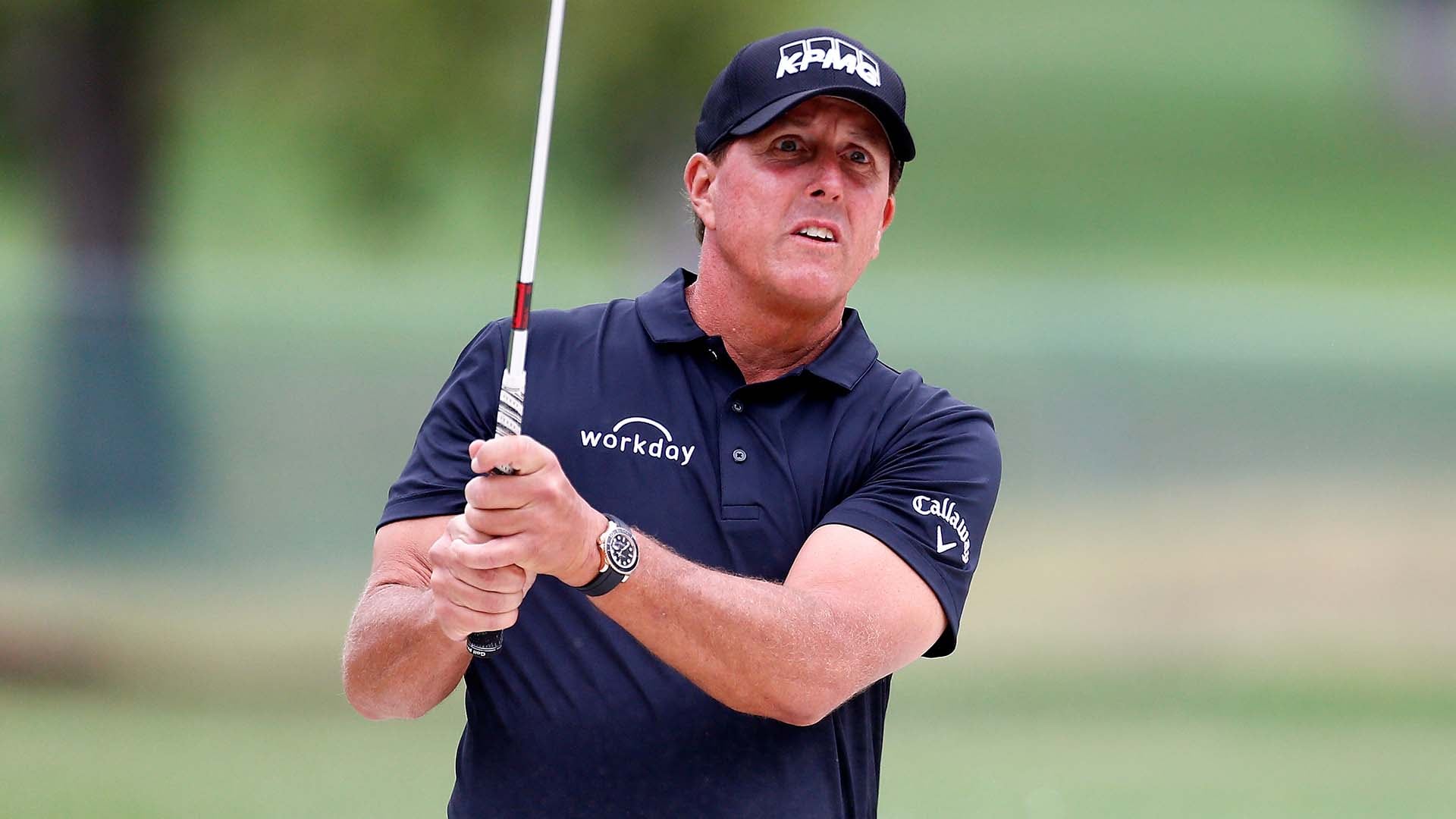 The tournament, slated for Jan. 30-Feb. 2, is in a country that has been plagued by accusations that Saudi Prince Mohammed bin Salman was responsible for the murder of Washington Post journalist Jamal Khashoggi, who was murdered inside the Saudi Consulate in Istanbul, Turkey, in October 2018. Bin Salman has denied he ordered the assassination.
That issue, as well as other human rights violations, have caused athletes and celebrities to reassess visiting the country. Mickelson, however, apparently had no problem agreeing to play in the Saudi Invitational.
Mickelson is reportedly receiving a seven-figure appearance fee for playing in the event. Pay for play is not uncommon for recognizable golfers on the European Tour. Tiger Woods has routinely accepted money to play in events in Dubai over the years.
Other top pros — including Dustin Johnson and Brooks Koepka — are also playing, and will be receiving appearance fees. Despite the controversial participation by the Saudi royal family, Mickelson said in a statement he is excited to play in the Middle East.
"I am really looking forward to playing in Saudi Arabia in January," Mickelson said. "I watched Dustin win the title last year and thought the course looked like an interesting challenge. Having so many talented players on show also made it look like a much more established tournament than one in its inaugural year."
Tiger Defends Phil Mickelson over Saudi Invitational
Woods was asked on Wednesday about Mickelson playing in the Saudi Invitational, and the 43-year-old told reporters he supported the decision.
"I understand the politics behind it," Woods said on the eve of his Hero World Challenge in the Bahamas. "But the game of golf can actually help heal all that, too. It can help grow that. There are also a lot of other top players that are going to be playing that particular week."
In addition to Johnson, who won the inaugural event last year, Koepka, Sergio Garcia and Ian Poulter have also committed to the event. Mickelson put out a tweet on Tuesday defending his decision.
"(I) understand those who are upset or disappointed," Mickelson wrote. "(I'm) excited to experience this for the first time."
Waste Management Phoenix Open Real Loser
The Saudi Invitational will be played opposite the PGA Tour event the Waste Management Phoenix Open. Mickelson has played in the Scottsdale tournament  since his college days at nearby Arizona State University. Missing the event breaks a 30-year streak, and the tournament has probably seen the last of the 49-year-old.
Tournament director Tim Woods said Mickelson will be missed in Scottsdale.
"I'd be lying if I wasn't disappointed [in Mickelson's decision]," Woods said. "I mean, I am. I will tell you that Phil has been a very, very special part of our tournament for so long, for 30 years. And I know the fans are going to be disappointed in that. But he's been a great ambassador for us, obviously an [Arizona State] guy, and I certainly don't think this is his last go-around with us. I sure hope it's not."