Las Vegas is getting a second PGA Tour event for the 2020-2021 season as the CJ Cup is moving from Jeju Island, South Korea. The tournament has been held at Nine Bridges Golf Club for the past three years. Shadow Creek Golf Club will host the event on Oct. 15-18. It will return to South Korea the following year.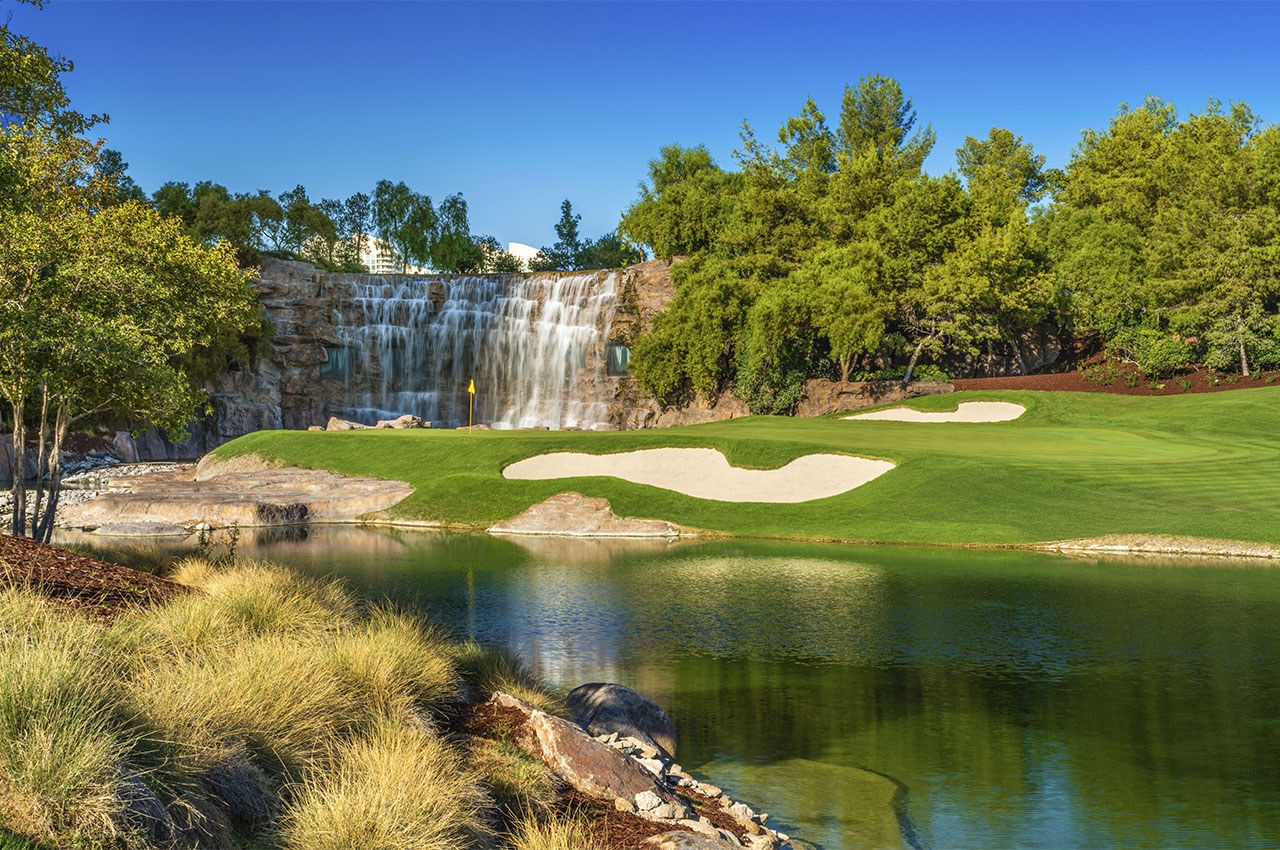 The move was made in light of the COVID-19 pandemic. Ty Votaw, PGA Tour executive vice president, international, said with the future uncertain in relation to the disease, it makes sense to bring it to the states.
 "While our players have always looked forward to visiting Korea, the current circumstances provided this new opportunity to bring the event to Las Vegas, which will also provide brand exposure and awareness to the viewing audience in the United States and around the globe," Votaw said. "We are thankful for the partnership and support that CJ Group and the Korean PGA have shown in view of the circumstances."
CJ Cup Provides Las Vegas Doubleheader
The CJ Cup will give Las Vegas back-to-back tournaments. The Shriners Hospitals for Children Open will be played Oct. 8-11 at TPC Summerlin, with the CJ Cup following it at the exclusive Shadow Creek.
Justin Thomas won the tournament in two of the past three years. He said he is glad he will be able to defend his 2019 CJ Cup title in Las Vegas.
"The CJ Cup quickly became one of my favorite events on Tour," Thomas said in a statement. "While winning twice certainly helped, the hospitality shown to us by CJ Group and the Korean community has made the tournament special to all of us as PGA Tour players. It's unfortunate that we won't be able to travel to Korea for this year's event, but it is fantastic that we will still be able to shine a light on CJ Group through the tournament at a venue like Shadow Creek."
Spectators at Shadow Creek Doubtful
Shadow Creek is an exclusive golf course, open only to members and guests of MGM properties. It might not host the general public during the PGA Tour stop in October.
Officials at the Shriners Hospitals for Children Open confirmed on Tuesday that spectators will not be allowed on the grounds at TPC Summerlin. Tournament director Patrick Lindsey told the Review-Journal that in the interest of public safety the event would not have fans.
"We're disappointed that we can't showcase our event with spectators," Lindsey said. "But ultimately we have an obligation to the community, the sponsors, and everyone to be able to safely get through the pandemic."
Since the PGA Tour returned from a 12-week suspension in June, no tournament has had spectators.
Shadow Creek is likely to follow suit. The golf course didn't allow the general public on-site when it hosted the exhibition match between Tiger Woods and Phil Mickelson in 2018.