The PGA Tour on Wednesday outlined its COVID-19 procedures for conducting tournaments, and they were met with both enthusiasm and trepidation from professionals. Speaking on a conference call, senior PGA officials outlined how the tour will operate when it returns.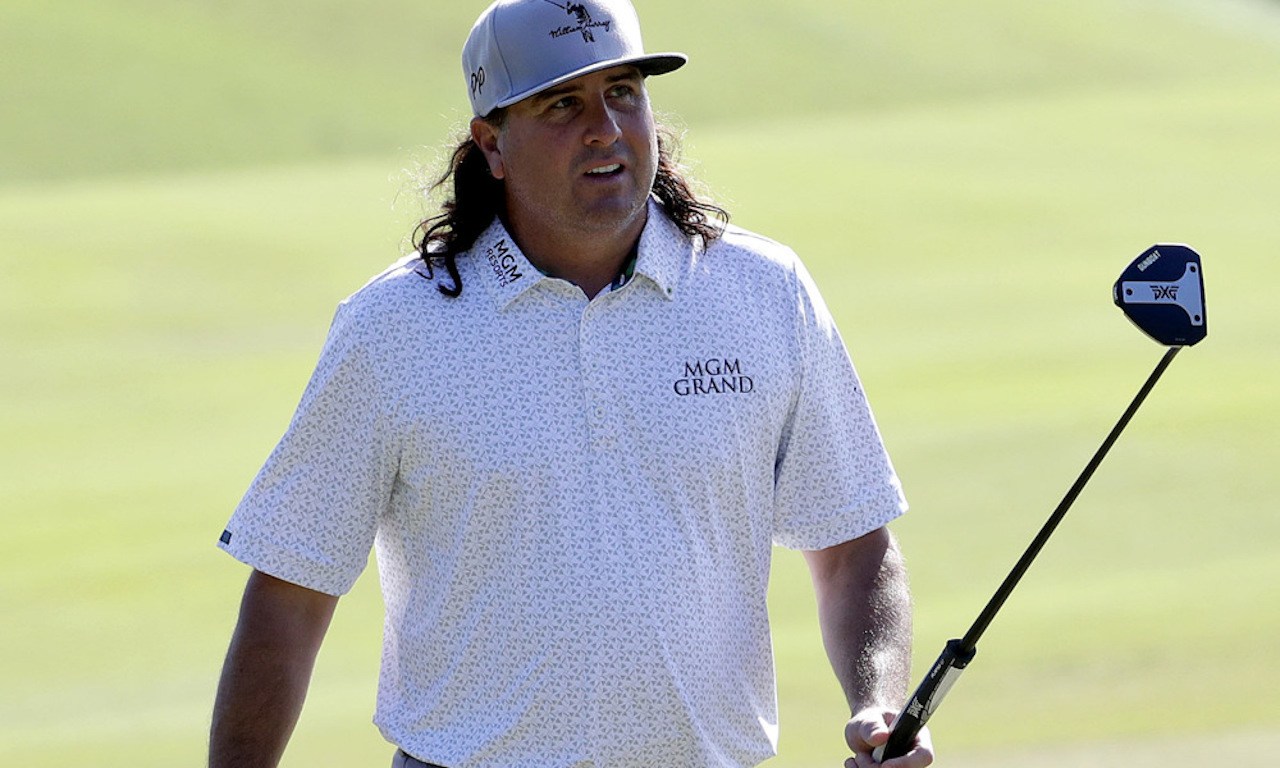 The first tournament back will be the Charles Schwab Challenge on June 11 at Colonial Country Club in Fort Worth, Texas. Tyler Dennis, the tour's chief of operations, said the tour's new protocols are the result of a collaborative effort.
"We've been working with leading medical experts, government agencies in each of the markets, and our No. 1 priority has been the safety and well‑being of all of our PGA Tour constituents and the global communities in which we play," he said.
The new protocols for the remainder of the PGA Tour season will start before golfers even get to Colonial Country Club. They, along with their caddies, will have to take an at-home test. European professionals who aren't already in the country will have to undergo a mandatory 14-day self-quarantine before they can enter an event.
PGA's New Protocols are Extensive
The tour will provide charter jets for the players so they can avoid flying commercially. Once in Texas, most will be staying at a hotel that the tour has provided. Exceptions will be made for those who travel by their personal motorhomes, and for players who have rented houses approved by the tour.
There will be three tests – nasal swab or saliva, a temperature reading, and a questionnaire – before golfers even reach the golf course. If they pass those three checkpoints, players will be allowed to enter the tournament grounds, where they will again have their temperatures taken and fill out another questionnaire.
The golf course will look like a ghost town. There will be no gallery and minimal personnel. There will also be no pro-am rounds on Tuesday and Wednesday.
The PGA Tour's COVID-19 procedures might seem extreme but Andy Levinson, the PGA's senior vice president of tournament administration, said the tour is working to ensure player safety.
"Our goal is to minimize risk as much as possible, with the full understanding that there is no way to eliminate all of the risk," Levinson said. "But one of the best ways we can do that, to reduce the likelihood of exposure, is by limiting the number of people we have on site and limiting access to certain areas, keeping groups separated."
Players' Reactions Mixed
When word got out about the tour's new COVID-19 procedures, players started weighing in on the plan. Rory McIlroy, the world's No. 1-ranked golfer, says he approves of the tour's plan and will be at the first three events when the schedule resumes.
"I believe the PGA Tour has a very robust policy in place, and, if they can execute it, I feel comfortable getting back out there and playing and traveling," McIlroy said. "We're going to have to take as many precautions as possible to be able to put tour events on again," McIlroy said.
Pat Perez, however, isn't a fan of the upcoming regulations, telling the New York Post they don't make a lot of sense.
"It's not time to go yet,'' Perez said. "It'll be ready when it's ready. You can't rush this kind of thing. You can't rush getting people back together in this sort of deal. If I can't go back to work normal, then there's no reason to do it. Get it right, get everybody safe. People act like it's been five years without sports."