The defending Super Bowl champion Philadelphia Eagles will kick off their season on Sept. 6 when they host the Atlanta Falcons, but Pennsylvania bettors won't have the opportunity to place legal bets on the game in their home state.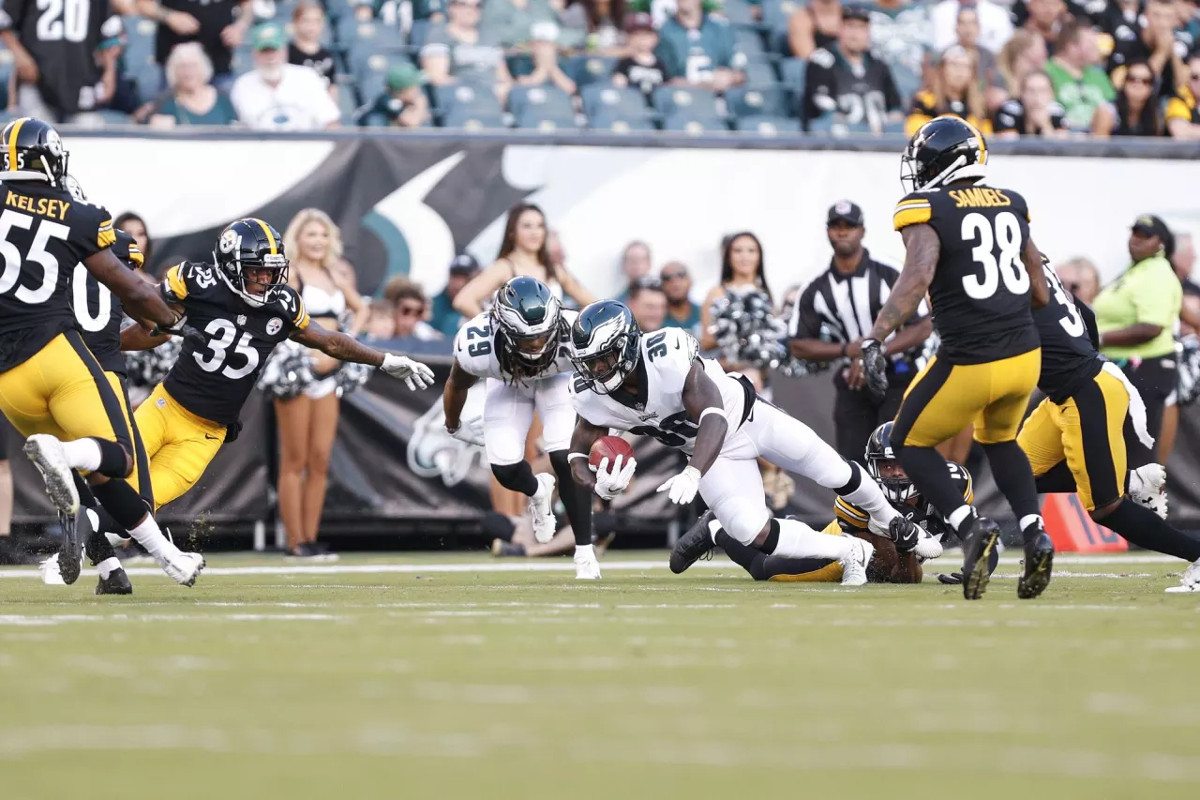 The Pennsylvania Gaming Control Board (PGCB) issued its temporary regulations for sports betting on Wednesday, which would be sufficient for casinos to start taking bets. Unfortunately, none of the dozen licensed casinos in the state have yet to apply for a license, and the next board meeting isn't until Sept. 12 – almost a week after the NFL season begins.
Most Popular American Betting Sport
That means that Pennsylvania won't be one of the states that meets what many see as a critical deadline for getting the most out of sports betting this year. Football is by far the most popular sport for American bettors, generating about 35 percent of all handle at Nevada sportsbooks last year. About 29 percent of the 2017 handle came from basketball, while baseball accounted for 23 percent of the total amount wagered.
While there won't be any bets taken at Pennsylvania casinos for the moment, the regulations did give a better picture of what gamblers can expect once wagering does become available in the state.
The rules allow for betting on all professional and collegiate sports, as well as international events and professional auto racing. Prop bets and in-game wagering are also allowed, and betting will be authorized both in person and online.
In terms of prohibitions, there is a flat ban on taking action on high school events, and persons under the age of 21 are not allowed to place bets.
When casinos are ready to set up their sportsbooks, they'll have to submit a full list of the events it wishes to take bets on, and what kinds of wagers will be offered. The PGCB will then have the power to veto anything they feel shouldn't be included.
"As we get these portfolios, we'll look at them," PGCB executive director Kevin O'Toole told PennLive.com. "If we find anything that we're not comfortable with, we'll advice the sportsbook operator accordingly."
October More Likely for Pennsylvania Sportsbooks
O'Toole also said that it would be hard to imagine that the board and its staff could complete the reviews of any sports betting applications by the September 12 meeting. That means that it's unlikely that any casino will take its first bet before October, pushing deep into the NFL season and perhaps even into the MLB playoffs.
However, PGCB officials said that getting the rollout of sports betting right is more important than meeting an arbitrary deadline tied to any one sport.
"There's a week one of the football season. There's a week four. There's a week seven," board spokesperson Doug Harbach told PennLive.com. "I would anticipate that this is going to be successful in Pennsylvania and that those who want to participate in sports wagering are going to immediately participate whatever week of a sports season that comes."
There's still an open question as to how many casinos will actually choose to offer sports betting. Many operators have balked at the $10 million licensing fee and the 36 percent tax on sports betting revenue in the state, which is far higher than anywhere else in the United States.  According to PennBets.com, officials from Churchill Downs even brought the issue up at the Wednesday meeting, though their objections reportedly didn't get much of a reaction from the board members.
Operators who have expressed an interest in jumping into the Pennsylvania sports betting market include Mount Airy Casino Resort, which announced a deal with The Stars Group last week, and Parx Casino, which is partnering with GAN.