Pau Gasol may be nearing the end of his NBA career, but the Portland Trail Blazers are hoping that the longtime center might give them the championship experience they need to make a run at a championship.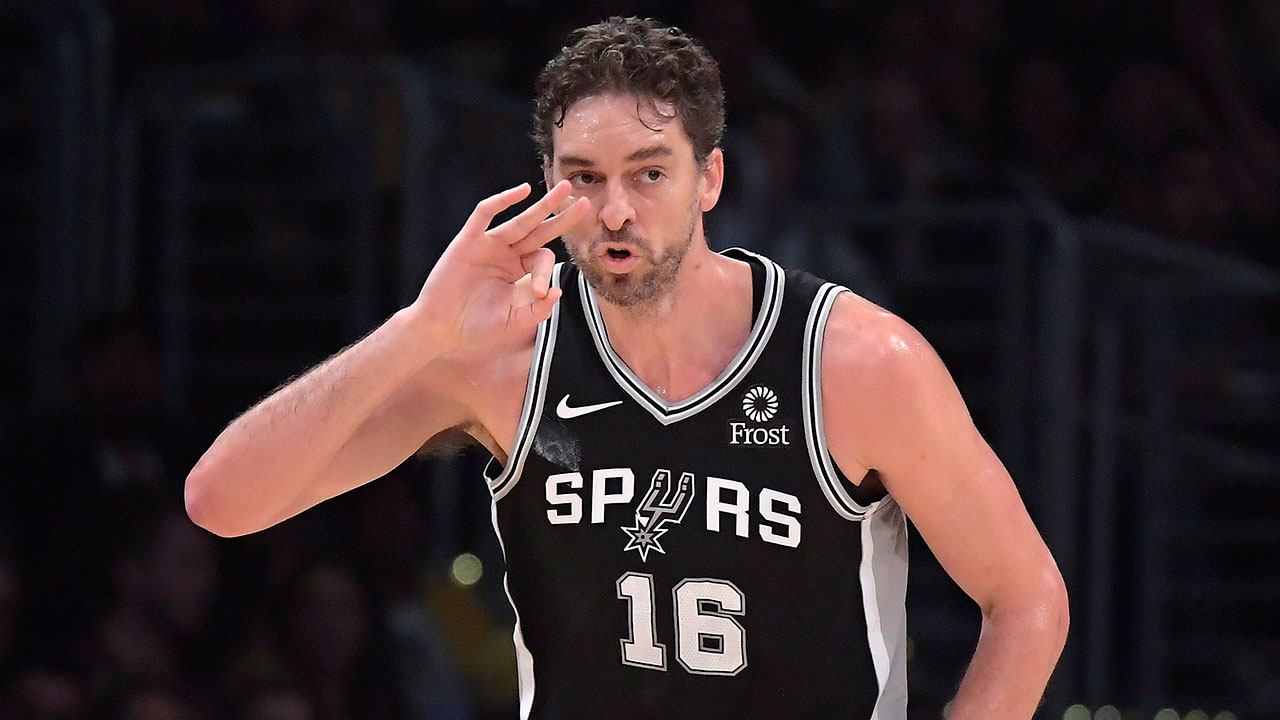 The 39-year-old Gasol signed with the Trail Blazers on Wednesday, inking a one-year, $2.6 million contract with Portland.
Gasol Nearing End of Hall of Fame Career
The Blazers surprised many by making it all the way to the Western Conference finals last season. Now, in the absence of any team that appears as dominant as the Golden State Warriors had been in recent years, Portland is looking towards the 2019-2020 season as an opportunity to make a deep run.
The hope is that Gasol can help with that. The Spanish center is a six-time All-Star and a two-time NBA champion, having averaged 17 points and more than nine rebounds per game across his 18-year career.
Granted, Portland isn't expecting him to put up those kinds of numbers in his late thirties. Gasol is coming off a season split between San Antonio and Milwaukee in which he only played 30 games, averaging just under four points per night. He also suffered a stress fracture in his left foot during the Bucks' playoff run.
But the Trail Blazers see Gasol as someone who can add just as much – or more – off the court than on it.
"Pau is a future Hall of Famer that brings invaluable championship experience and an elite skill set and basketball IQ to our roster," Trail Blazers president of basketball operations Neil Olshey said in a statement.
For Gasol, the move might give him one last opportunity to contribute to a championship contender before his storied career comes to a close.
"I'm very excited to announce that next season (my 19th in the NBA) I'll play for the Trail Blazers," Gasol wrote on Twiter. "Ready and happy to join one of the best teams in the league!"
Portland Far Down List of Title Contenders
In terms of his on-the-court usage, Gasol will likely see his minutes limited, with Portland attempting to get the most of his prodigious skills while limiting both his injury risk and fatigue, given his advanced age. The team has plenty of depth at center, with Zach Collins and Hassan Whiteside likely to get most of the minutes until Jusuf Nurkic can return from his leg injury.
If Gasol is meant to be part of a serious title push for the Blazers, however, the team is probably hoping to get benefits from him that are harder to quantify, such as mentorship and a veteran locker room premise.
Intangibles like those will likely be critical if Portland plans to be among the final teams standing next spring. While Portland is expected to be a solid playoff team, they are a dark horse to win a championship: FanDuel Sportsbook rates the Blazers as a 21/1 pick to win the Western Conference, and at 42/1 to win the NBA championship.