Patrick Reed is one of the most polarizing people on the PGA Tour. His latest incident is sure to cause a further divide between fans, fellow tour pros, and the media.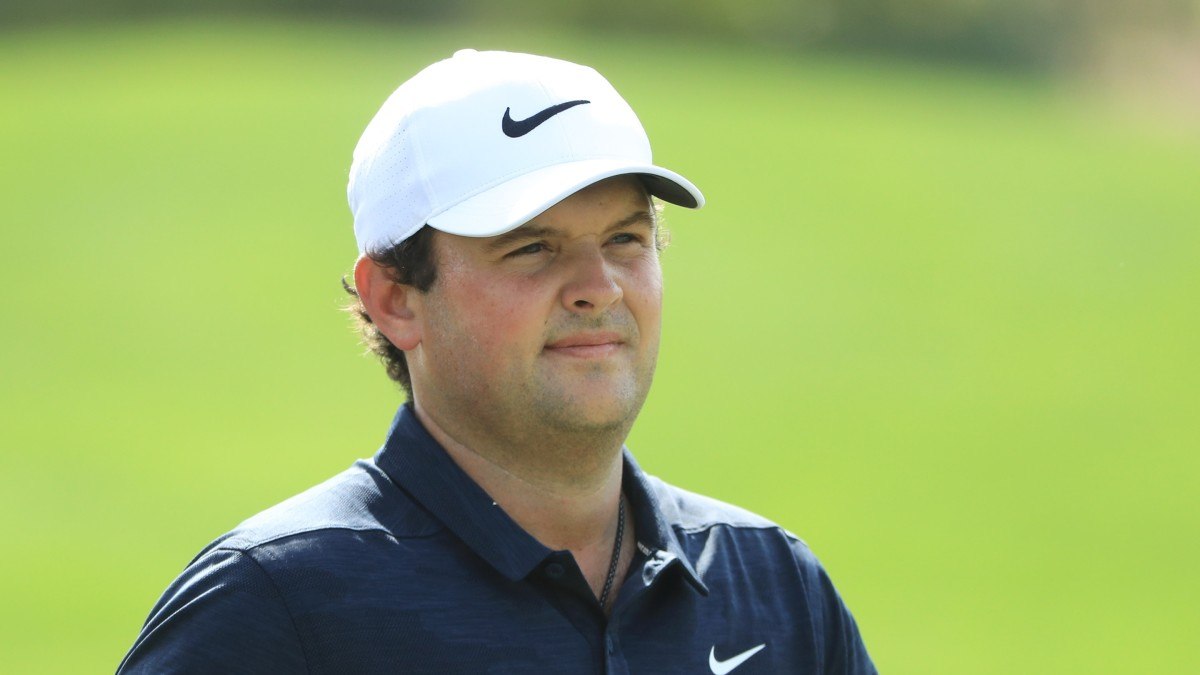 The 2018 Masters winner had his lawyer send a cease and desist letter to Golf Channel analyst Brandel Chamblee. Apparently, Reed is upset that Chamblee continues to insinuate that Reed cheated at the December Hero World Challenge.
The New York City law firm of Sullivan & Worcester sent the letter to Chamblee on Dec. 13. A copy of the letter was released to the media last week. In it, lawyer Peter Ginsberg doesn't threaten civil action, but does request Chamblee quit labeling Reed a cheater.
"The purpose of this letter is to obtain assurance that you will refrain from any further dissemination, publication or republication of false and defamatory statements concerning Mr. Reed, including any allegations that he 'cheated' at the Hero World Challenge in the Bahamas," Ginsberg wrote.
Reed Caught on Camera
The incident in question took place in December 2019 at the Hero World Challenge. At the limited-field event benefitting Tiger Woods' charitable foundation, Reed was caught on camera in the third round moving sand in a bunker to improve his lie. Reed's explanation was that it was a bad camera angle, and he didn't mean to break the rules. That excuse fell flat with both tour players and members of the media, including Chamblee.
"To defend what Patrick Reed did is defending cheating," Chamblee said on the air. "It's defending breaking the rules."
After news of the cease and desist letter came to light, Chamblee's response was in keeping with his acerbic wit.
"My first reaction was that someone is so pissed at Patrick Reed that they went back and watched all the nice things I said about him when he won the Masters, and was demanding I cease and desist saying nice things," Chamblee told Golfweek Magazine. "As I read further and got to the sentence that the tape fully supported him, I wondered how did Patrick Reed find the only lawyer in the world who didn't play golf?"
Cheater Moniker Dogging Reed
Chamblee isn't the only person in the golf world who believes Reed is guilty of knowingly breaking the rules. Several tour pros have questioned Reed's actions, including veteran tour player Paul Azinger, who was incredulous at Reed's explanation.
"If that's not improving your lie, I don't know what is," Azinger said on Golf Channel. "He knows better. I don't know why that happened or what he was thinking."
The public has been brutal toward Reed. A week after the incident, the golfer was in Australia for the Presidents Cup, and was heckled and booed for most of the competition. It got so bad at one point that Reed's caddie was removed after getting physical with a member of the gallery.
Any thought that the public would ease up on Reed evaporated at the Tournament of Champions event in Maui two weeks ago. After striking a putt a fan yelled out "cheater."