When the greatest golfer of all time takes you aside and offers you advice, it is in your best interest to listen, and it definitely paid off for Patrick Cantlay. The 27-year-old had won only once on tour, and Jack Nicklaus thought he should have more victories.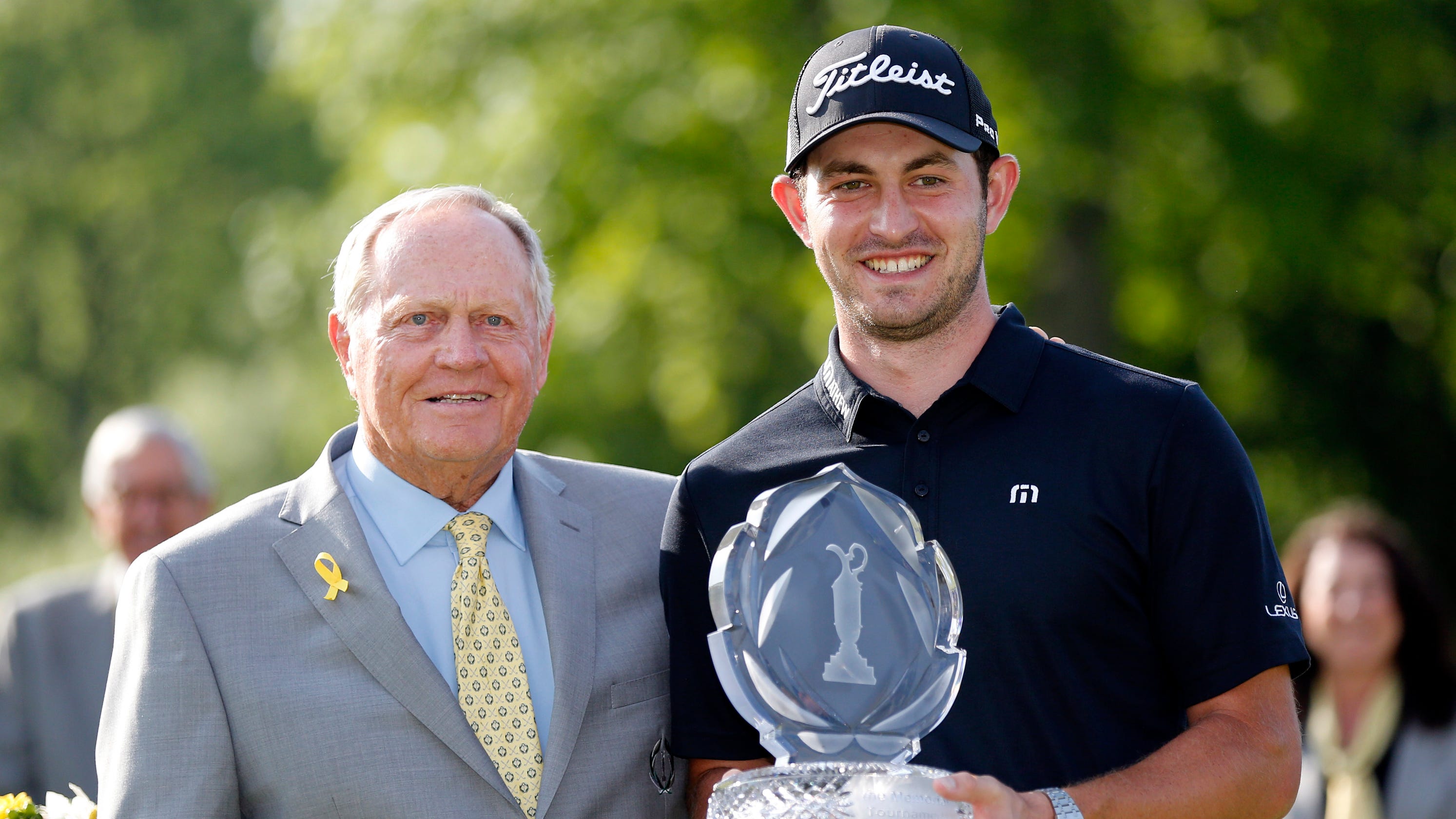 He noticed that Cantlay, who was awarded the Jack Nicklaus Award as the best collegiate player in America in 2011, didn't look like he was having a very good time on the golf course. So the Golden Bear said he should smile more.
Cantlay said Nicklaus talked to him on Friday, and it helped during the weekend, especially Sunday, when he was able to shoot a final-round 64 and win the Memorial by two strokes.
"I was in there having lunch after the early morning round on Friday, and he grabbed me aside and said, 'you need to go out there, have a good time. Look around when you're out there. Look at all the people having a great time. And then you need to have a great time and realize that that's why you're there and relax and go have fun and go win the golf tournament,'" Cantlay said. "And I definitely said that to myself down the stretch on the back nine. It put me a little more at ease, and I hit a lot of really nice quality shots with the lead, coming down the stretch."
What's in a Name?
Copy editors and proofreaders everywhere were twitching when they saw the last name of the winner of the US Women's Open. LPGA rookie Jeongeun Lee6 won her first tournament in nine starts on tour, and suddenly had to explain the numeral at the end of her name.
"There's six different players who have the same name, Jeongeun Lee," Lee6 explained after her win. "It goes by 1, 2, 3, 4, 5, 6. I'm the sixth Jeongeun Lee player, and that's why they put it down as Jeongeun Lee6. But this is my lucky number too, so I would love to put it down as Lee6 as my last name."
Lee6 actually has a fan club in Korea called "Lucky 6." She has a new number as well, No. 1. She took the lead in the 2019 Rolex Annika Major Award standings. The award is given to the golfer who has the best performance in the four majors.
Drinks on Ko
Lydia Ko rewarded reporters at the US Women's Open when she netted a hole-in-one on the 11th hole during the final round. Ko was all too happy to follow tradition in buying a round after getting the hole-in-one.
Ko went to the press tent and brought beer for everyone in the media center. It was reminiscent of when Tony Lema bought champagne for writers after winning the 1962 Orange County Open Invitational. He as nicknamed "Champagne" Tony afterwards. It's not sure if "Beer" Lydia would have the same ring to it.
Johnson Splits with Coach
It hasn't been a bad year for Dustin Johnson, but the golfer felt he needed a change. Golf Channel announced that the No. 2 ranked player had informed coach Claude Harmon that he was firing him.
Harmon, who also works with No. 1 player Brooks Keopka, was surprised at by being let go by Johnson. Johnson put out a statement regarding the change.
"I have great respect for Claude, both as an instructor and friend, and appreciate all he has done to further my career," Johnson said. "He has undoubtedly helped me reach many of my goals."
This Week's Odds, Pick
Defending champion Johnson is the 5/1 pick of the Westgate Las Vegas SuperBook to win the Canadian Open, which begins Thursday. Koepka is next at 6/1. We like Scott Piercy at 25/1. He has six top-10 finishes this season, and put together a solid record at this event.