US Attorney Maria Chapa Lopez charged Benjamin Tucker Patz – better known as "Parlay Patz" – on Wednesday with transmitting violent threats directed at athletes, their friends, and their families.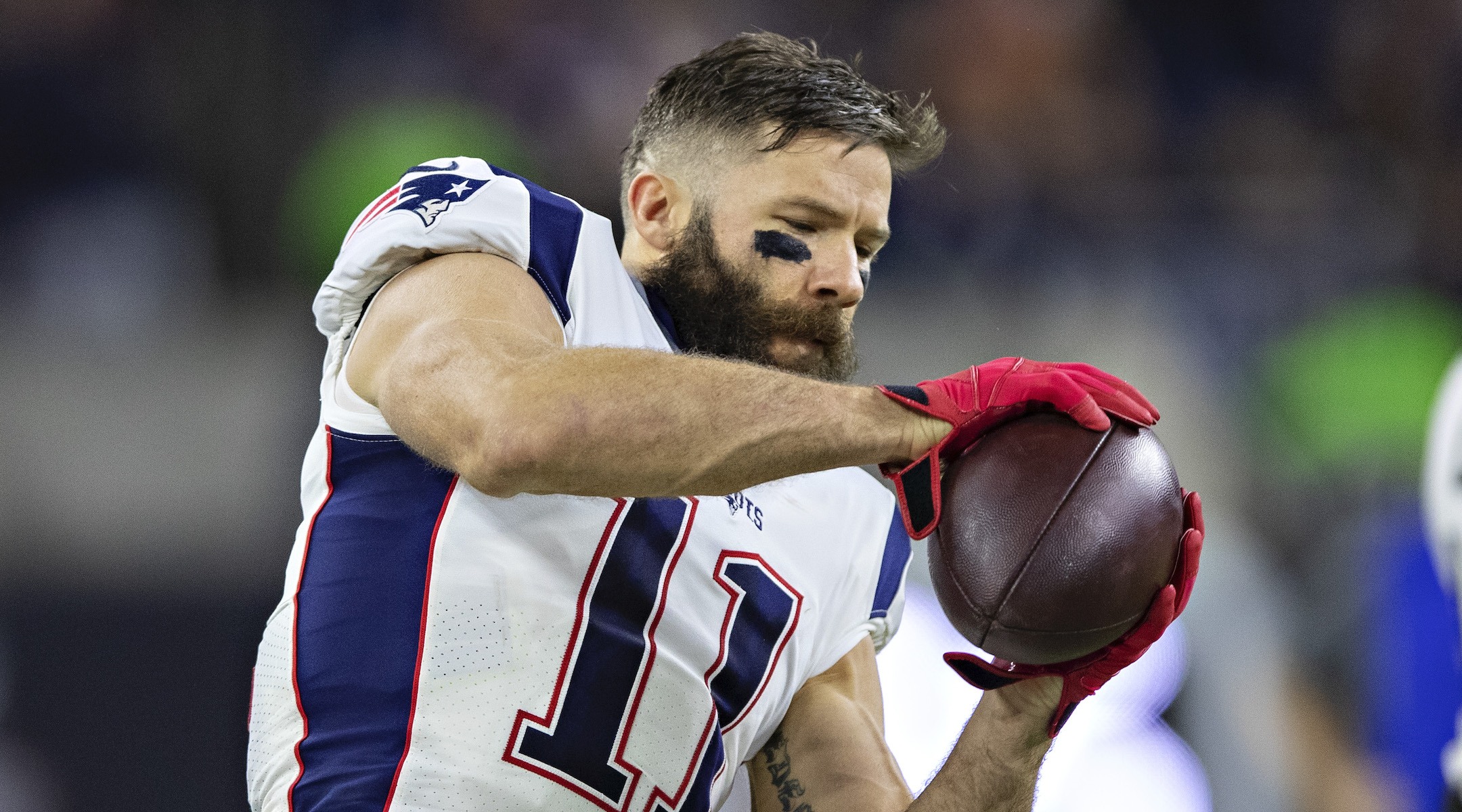 Patz stands accused of using anonymous social media accounts in 2019 to send threats to numerous players, as well as other individuals close to them.
Anonymous Accounts Targeted Players

The complaint alleges that about 18 such messages were sent from an Instagram account under the name @parlaypatz. However, more than 300 more messages came from anonymous accounts that authorities believe Patz controlled.
Lopez charged Patz with transmitting threats in interstate or foreign commerce. He faces up to five years in federal prison if convicted.
Patz is accused of targeting a variety of athletes with his messages, from members of the New England Patriots to college basketball and football players.
The complaint accuses Patz of betting $10,000 on the Los Angeles Rams to beat the New England Patriots in the 2019 Super Bowl. After the Patriots won the game, one player identified by the initials J.E. received a message stating "I'll rape and murder your entire family." J.E. is likely Super Bowl MVP Julian Edelman. Authorities claim Patz sent the message.
FBI Special Agent Daniel Nowak said that the threats were likely related to Patz's well-known penchant for sports betting.
"His substantial and persistent online sports wagering suggests that Patz may have threatened athletes who played in games on which he had unsuccessfully wagered and lost money, or that he may have tried to influence the outcome of upcoming sports events on which he had wagered," Nowak said in his affidavit.
William Hill Touts Cooperation with Law Enforcement
Investigators cited betting records from William Hill to connect several threats to games Patz had wagered on.
"William Hill has always cooperated with law enforcement on matters they are investigating," the betting firm said in a statement. "This cooperation is an important benefit of legalized sports betting – black market operators don't cooperate with law enforcement; we do. The individual in question no longer has an account at William Hill."
Patz rose to notoriety after a series of high-profile parlay wins. The 23-year-old Patz typically backed heavy money line favorites, winning more than $1.1 million on parlays during late 2019.
Patz turned himself in to federal law enforcement on Thursday. Attorney David Weisbrod, told The Action Network that Patz would be attending an initial hearing on Thursday.
Authorities charged Patz in the Middle District of Florida. According to US Attorney's Office spokesperson Amy Filjones, this was due to the fact that Patz is accused of making threats toward Tampa Bay Rays players in July after they lost a home game to the Chicago White Sox, and that was the district those players were located in at the time.