What could you do with $50,000? Buy a nice sedan? Put a healthy down payment on your forever home? Maybe go on the blowout vacation of a lifetime across the globe?
Or, you can use it to buy a box of basketball cards.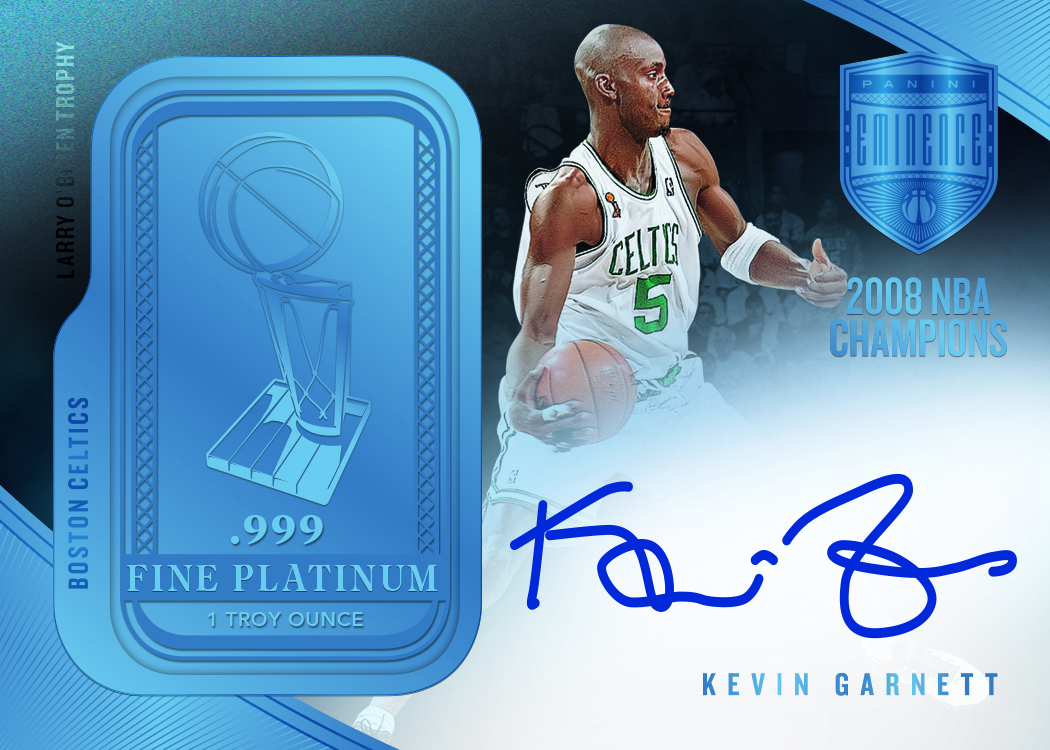 Panini Eminence Starts at $5,000 Per Card
Panini will offer its uber-luxury – and perhaps only for millionaires – Eminence brand of basketball cards at 10 a.m. CT on Tuesday morning, starting at $50,000. The box (a steel case, actually) contains 10 cards – eight of them autographed and one embedded with a small platinum bar.
Panini will sell the cards in a Dutch auction format. While the opening price is $50,000, you may be able to buy the box, which is limited to one per customer, for much less. The price will drop every five minutes until the product sells out. A graph on the auction page indicates the price could drop to as low as $20,000.
The platinum bar cards will feature one of four rookies – Zion Williamson, Ja Morant, RJ Barrett, or Rui Hachimura – all numbered one of one. The line will offer different photo variations of each of the four players, considered rookies because Panini dubs Eminence a 2019-20 product even though the 2020-21 season has already begun.
That strategy has stuck in the craw of some collectors who believe Panini is overproducing 2019-20 product due to the popularity of Williamson and Morant rookie cards, which have helped fuel the current sports card boom.
Question is? Will Panini continue making 2019-20 product into 2021 or even 2022? There are so many Zion and Morant rookies out now, do we need more??

— Doug Gibson (@DougGibson79) December 15, 2020
Eminence Contains Autos and Jerseys of Legends Too
Collectors can also pull autographs of legends such as Bill Russell and Charles Barkley, or current stars like Stephen Curry. Panini also has more tricks up its sleeve, as buyers can also find cards with silver, gold, or diamonds embedded. Every card in the set is individually numbered to 10 or less and comes in a magnetic holder. Any memorabilia contained in the cards was game worn.
Eminence makes a return after three years in dormancy. Panini last released the brand as a special Kobe Bryant set in 2017.
The company issued its Flawless line last month, with boxes selling for as much as $8,000, a drop in the proverbial bucket compared to Eminence. For those who aren't trust-fund babies, the stalwart brand NBA Hoops is expected to release later this month, with boxes selling for under $300.