It's nervous time for NASCAR drivers as they try and grab one of two remaining Monster Energy Cup Series Playoff spots available at ISM Raceway Phoenix on Sunday. Already in the Championship Four are Martin Truex Jr. and Kevin Harvick.
The six other drivers trying to join them are Kyle Busch, Joey Logano, Denny Hamlin, Ryan Blaney, Kyle Larson, and Chase Elliott.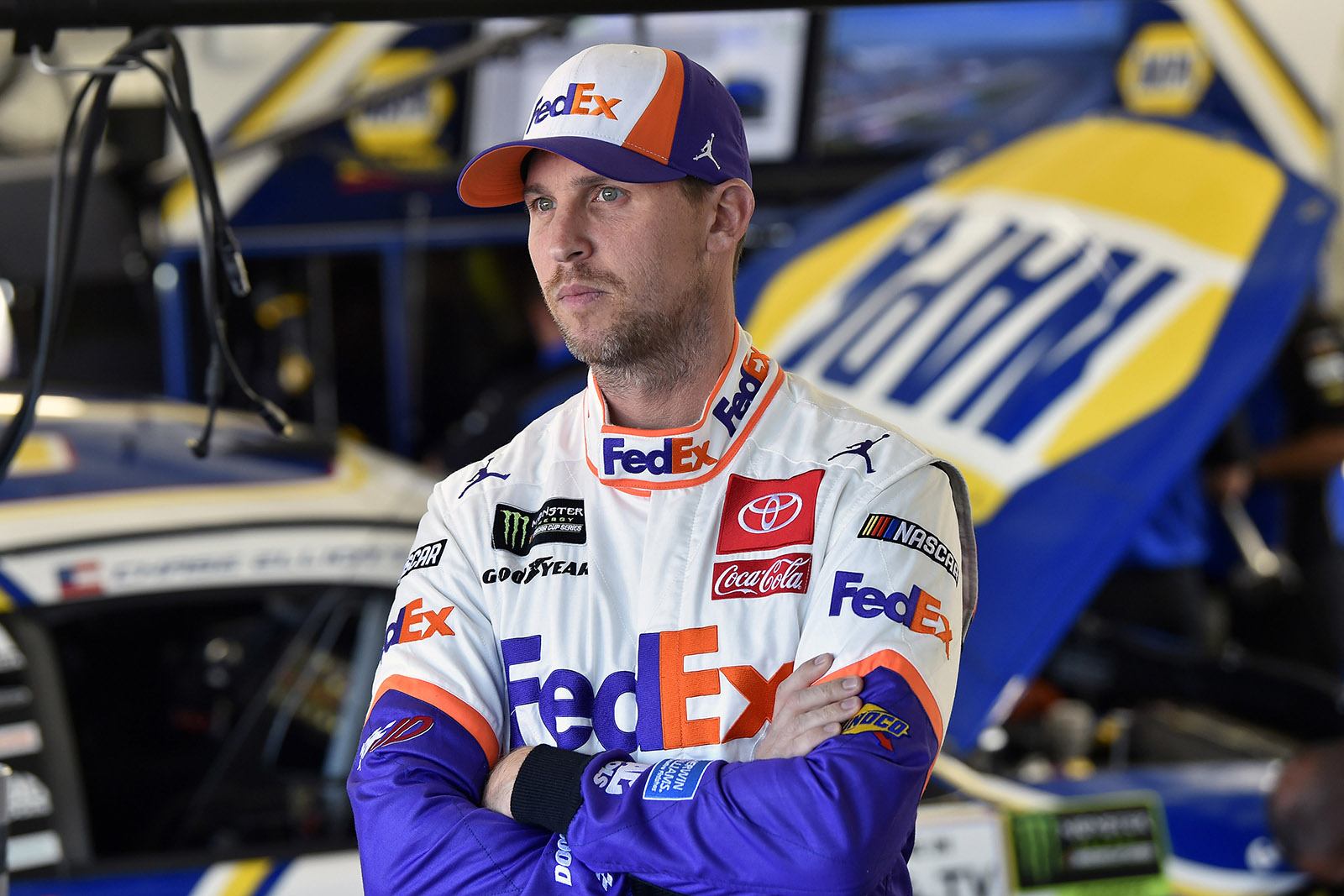 Busch, who is the favorite at 3/1, and Logano, who is at 25/1, currently have the last two spots in the standings. The duo could finish without winning and still move on to the championship race next weekend at Homestead-Miami.
The other four probably have to win to advance. Hamlin has the best odds of the four to win at 5/1. Elliott is at 8/1, Larson and Blaney at 12/1.
Room for Only One Winner at ISM Raceway
While those four need a victory on Sunday, Busch and Logano can keep their playoff spot with a high finish. If they win, it will be an easier road.
Busch hasn't won a race in his last 20 starts, but is confident he can score a victory at ISM Raceway Phoenix.
"We all know (at least) one guy is going to move through on points, and we have to do whatever we have to do in order to be that guy," Busch said in a media release. "If we can obviously go to Phoenix and have a strong run, and be able to go out there and win, that will put us through, as well."
It appears the final spot on points will be between Logano and Hamlin. The two had a scuffle two weeks ago at Martinsville, and each would love to be the one that eliminates the other.
"We've just got to go to Phoenix and do the same things we've been doing," Logano said. "We've got to score stage points and get a great finish."
Hamlin Denying Pressure
Hamlin knows he probably has to win to advance, but told NBC Sports the pressure of the qualifying races didn't affect him.
"Pressure doesn't get to me, nothing like it probably did 10, 12 years ago," Hamlin said.
Still, Hamlin hasn't been in the title race since 2014, and said he wants that to change.
"I've seen it all," Hamlin said. "Any way I can get taken out of a championship battle, I've had happen. But I know as long as I prepare each week, the way I've been doing, as long as I do the work during practices, give the right feedback like I've been doing, we're going to be fine. That makes me rest easier than anything."
Finishing 28th at Texas last week hurt Hamlin's chances to advance.
"Yeah, just got up in the slippery stuff before it was really broke in, lost control, that's all there is to it," Hamlin said. "Proud of the whole FedEx team for putting their best effort forward so we could be there at the end. Did the best we could in Texas and we're moving forward and focused on Phoenix and hope to lock down a win."