Insurance companies could pay out more than $100 billion in claims related to COVID-19 event cancellations this year, a situation that has made those firms reluctant to offer pandemic insurance going forward.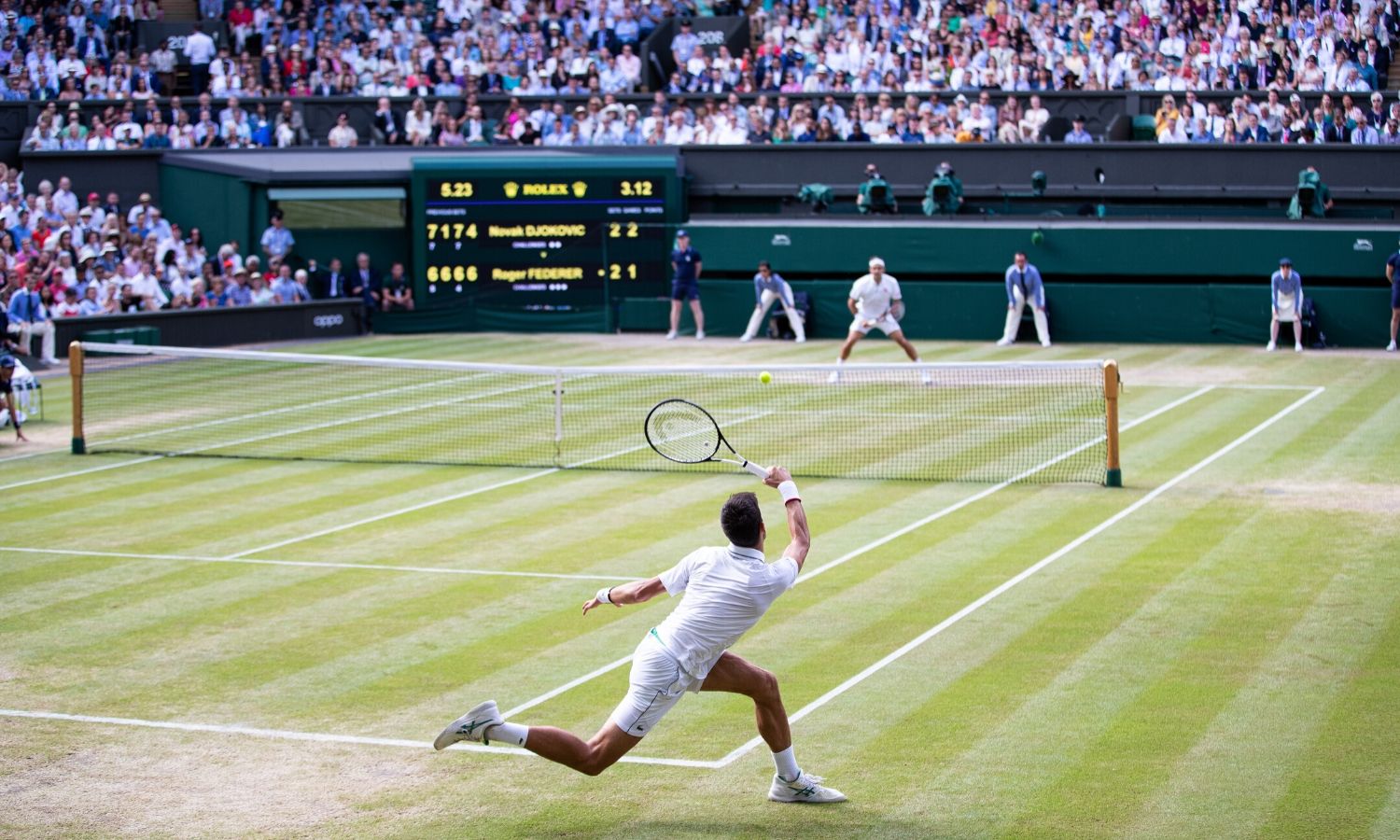 According to a Reuters report, insurers are either dropping communicable disease coverage entirely or are making it so prohibitively expensive that few – if any – sporting events will purchase it in the near future.
Insurers Back Away from Pandemic Coverage
Wimbledon took advantage of its pandemic insurance in 2020. Organizers began purchasing about £1.5 million ($1.9 million) in disease coverage each year after the SARS outbreak of 2013. Wimbledon received a payout of £114 million ($142 million) when it canceled its tournament this summer, more than four times what it paid out in premiums over a 17-year period.
At the time, analysts believed that Wimbledon's policy would become a model for other sports leagues and organizations to follow.
"This could see pandemic insurance move from being a niche product to an essential one for sports and music organizers," GlobalData insurance analyst Ben Carey-Evens told InsuranceJournal.com in April. "Insurers will face challenges in pricing premiums due to a sharp rise in popularity and the significant level of risk attached to the product."
Insurance companies have responded to that challenge by largely eliminating pandemic insurance entirely. World Athletics told Reuters that it's not aware of any communicable disease coverage still available. Other brokers said that the few insurers who technically are offering pandemic insurance are charging up to 50% of the insured amount in premiums — a non-starter for most organizers.
Even With Pandemic Insurance, Wimbledon Comes Out Behind
Wimbledon organizers confirmed that they won't be able to get the same kind of policy in 2021, though coverage may reappear in the future.
"That's impossible in the current climate," Wimbledon chief executive Richard Lewis said, via ESPN. "When I started in 2012, there were some signs that things were not insurable, because of communicable diseases that had taken place, like SARS and swine flu. In the immediate aftermath, you can't get insurance but, fairly soon after that, you can. The market returns. So there won't be insurance next year, but in the medium-term, just because we've made one claim, it won't affect us in the long term."
According to GlobalData, Wimbledon still lost out despite the windfall payment from its pandemic insurance policy. The London-based data analytics platform estimates that Wimbledon normally earns about $160 million in media rights, another $151 million in sponsorship, and about $52 million in ticket sales each year. That means organizers came out behind, even after figuring in the nearly $39 million in prize money they pay out to players.
Lewis will end his time as Wimbledon's chief executive next month. Sally Bolton, who will take the reins, says she and other organizers will watch how the US Open and French Open operate to get a better idea of what Wimbledon can look like next year.
"It is our absolute wish that next year's championship looks like a championship we would all recognize," Bolton said.