Two weeks into the preseason, three weeks before Oakland's first regular season game, the Raiders' star defensive player Khalil Mack is still a no-show. The All-Pro linebacker is in the midst of a holdout during contract negotiations. And if he and his team can't come to an agreement soon, there's a strong possibility that he'll be traded.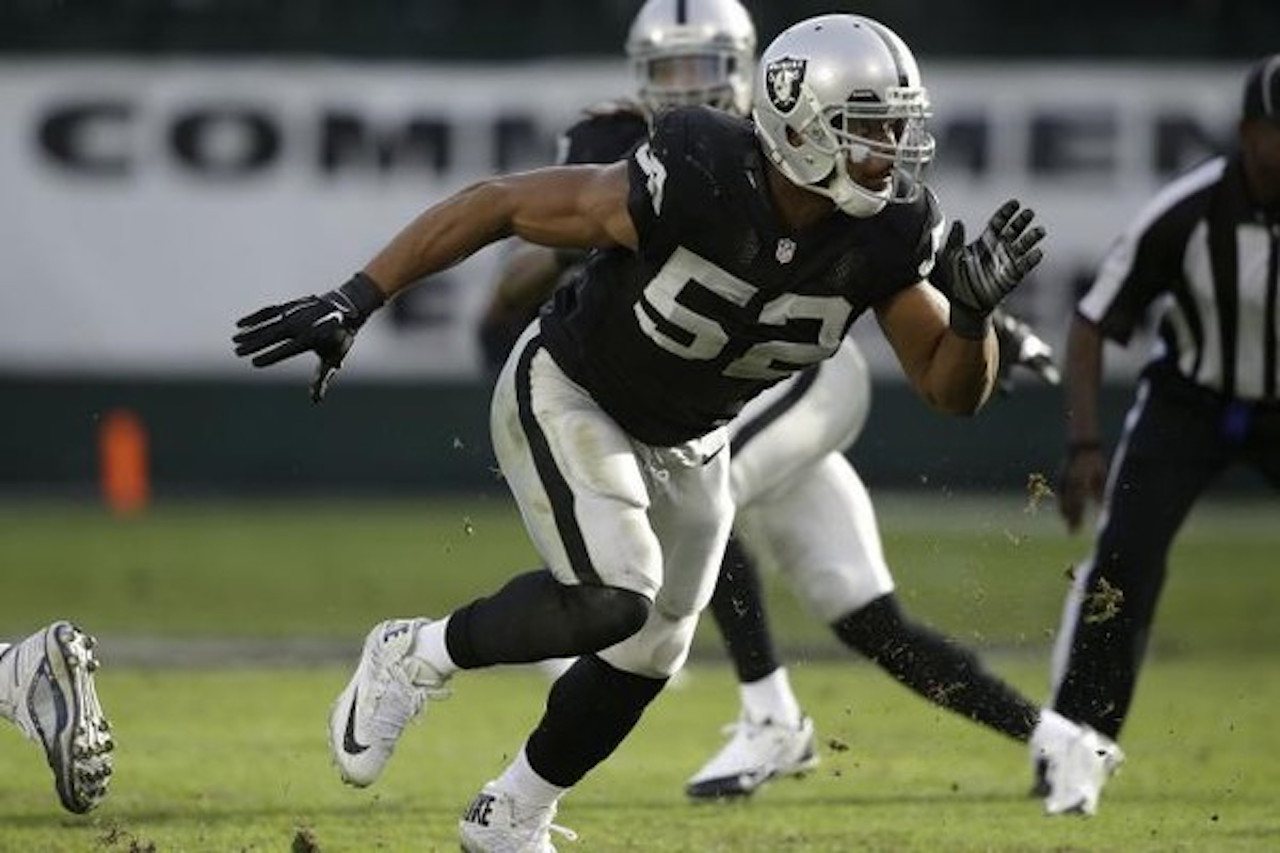 So if that were to happen, where might Mack end up? BetMyBookie has the Green Bay Packers as the favorites to land the linebacker, at +275, while the Raiders keeping their star defenseman are next at +300. The New York Jets, Buffalo Bills, and Washington Redskins pay off at +800 to be the team that ultimately works out a deal.
At 27, Mack is set to make $13.85 million this season, but believes that isn't in line with what other players of his position and caliber earn. Mack was named the Defensive Player of the Year in 2016, yet his annual salary lags behind 25 other players.
Perhaps not coincidentally, the 2017 Defensive Player of the Year, Los Angeles Rams defensive tackle Aaron McDonald, is the other marquee player sitting out of training camp in the hopes of negotiating a new deal. McDonald's teammate Ndamukong Suh signed a $14 million deal for one year to keep him on the defensive line.
Communication Breakdown
When Jon Gruden was named Raiders coach in January, paying him $10 million over 10 years for his second coaching stint with the team. He was coach of the team from 1998-2001. When he was introduced as the new head man for the Raiders, he had a simple message for the team.
"Let's get going," Gruden said at his press conference. "Let's quit talking here, and let's get to work."
Apparently not talking meant not reaching out to the team's star player. Despite Gruden saying one of the reasons he took the job was for the chance to coach Mack, it was disclosed in late July the two had not talked since he got the job.
Gruden did compliment Mack in April when talking about the star player.
"He is a spectacular player," Gruden said. "I don't think he has scratched the surface yet. If we can get a better inside pass rush, a more consistent inside rush, a dominant inside rush, you'll see the best of this guy. You see some of the disruption he hasn't gotten credit for, and it's really exciting for us to see what could happen."
Though he has said he values Mack, Gruden seemed to take a swipe at the linebacker last week. He said despite having the 2016 Defensive Player of the Year, the defense was not great last season.
Plans Made for Mack
Gruden's remark could just be gamesmanship during the negotiation process. His actions seem to speak louder than his rhetoric. He brought in defensive coordinator Paul Guenther who has installed a 4-3 scheme that would allow Mack to escape double teams that he has routinely seen the last two seasons.
Mack has mostly stayed silent during the ordeal, but he is not sitting around waiting for the Raiders to call. He has been working out with his alma mater, the University of Buffalo's football team.