The Overwatch League is planning on having its franchises host matches in their home cities next year, the first time such a system has been attempted in a major professional esports league.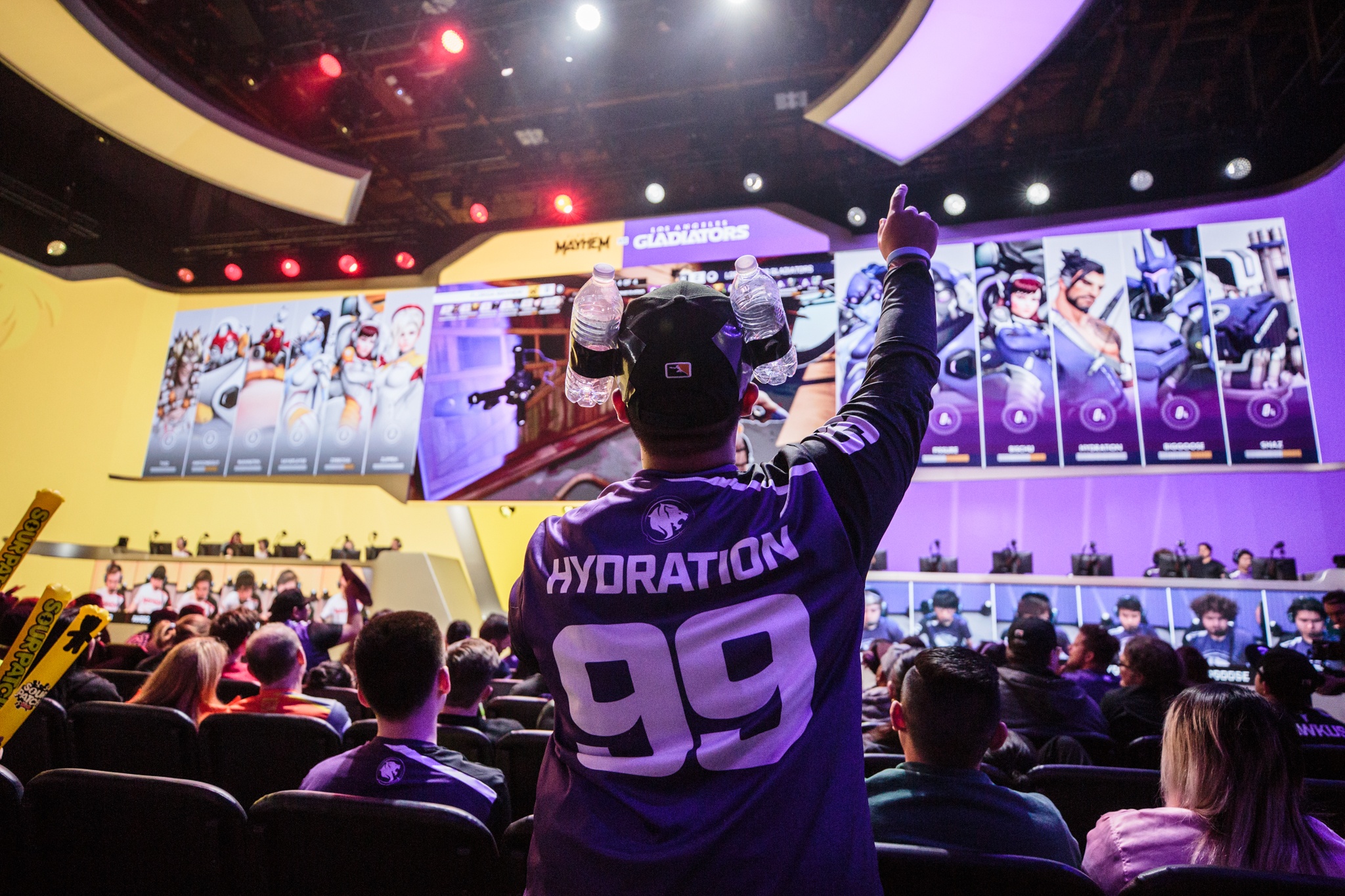 Overwatch League currently features 20 teams that represent 19 cities, with two teams – the Gladiators and the Valiant – both named after Los Angeles.
Overwatch League Busting Out of Burbank
But while teams are named after cities from all over the globe, they all play in one location for now: a studio in Burbank. That means that whether you're playing on the Paris Eternal, the Shanghai Dragons, or the New York Excelsior, all of your matches are located in California.
That's going to change next year, providing a whole new dynamic for the league.
"Starting in 2020, all Overwatch League teams will be playing in their home cities," Overwatch League Commissioner Nate Nanzer tweeted on Friday. "We're super excited to see our original vision brought to life."
The @overwatchleague is coming home – and away! Starting in 2020, all Overwatch League teams will be playing in their home cities. We're super excited to see our original vision brought to life. Thanks to all of our fans for your amazing support!

— Nate Nanzer (@natenanzer) March 15, 2019
The logistics in moving teams from city to city give traditional sports leagues challenges that esports haven't had to think about, at least until now. That could be an even bigger hurdle for the Overwatch League, since teams are spread out over three different continents. But Nanzer says that league officials have been planning for this for a while and are ready to meet that challenge.
"We think we've come up with a scheduling model that really allows for the global vision to be realized while minimizing the impact of back and forth travel on the teams and players," Nanzer told USA Today.
New Model Presents Challenges, Opportunities
One way to mitigate those issues will be by having teams tour regions to limit the number of long flights they have to take – essentially, the Overwatch League equivalent of a West Coast trip for an East Coast baseball team. Teams will also continue to play an unbalanced schedule where they play more games against their divisional rivals (in either the Atlantic or Pacific division), reducing some of the travel burden.
While the logistical challenges of traveling around the globe are real, having teams play in their host cities will confer some major benefits as well. Not only should it build stronger loyalties in the form of local fan bases, but teams will be able to sell tickets, merchandise, and concessions at their home games to earn revenue, just like traditional sports teams do.
"The same reason it's more fun to go to a Dodger game than to watch a Dodger game on TV is the fact that you're there with 40,000 other people that also love the Dodgers, and you have that shared experience and connection from cheering on the team," Nanzer told USA Today. "Esports are no different."
The Los Angeles Valiant has become the first franchise to announce a home venue, with the team set to play at the Microsoft Theater at LA Live in downtown Los Angeles.
Some fans will get a small taste of the new format this season. The Dallas Fuel, Atlanta Reign, and the Valiant are all schedule to host weekend homestand events in their home markets, hosting eight teams at local venues over a two-day period.