Nobody loves a longshot more than us at Five Bets, and for this weekend's picks we have included two that we really hope come through. One reason is because of the potential payday. Second is because we genuinely like the person and film we are betting on.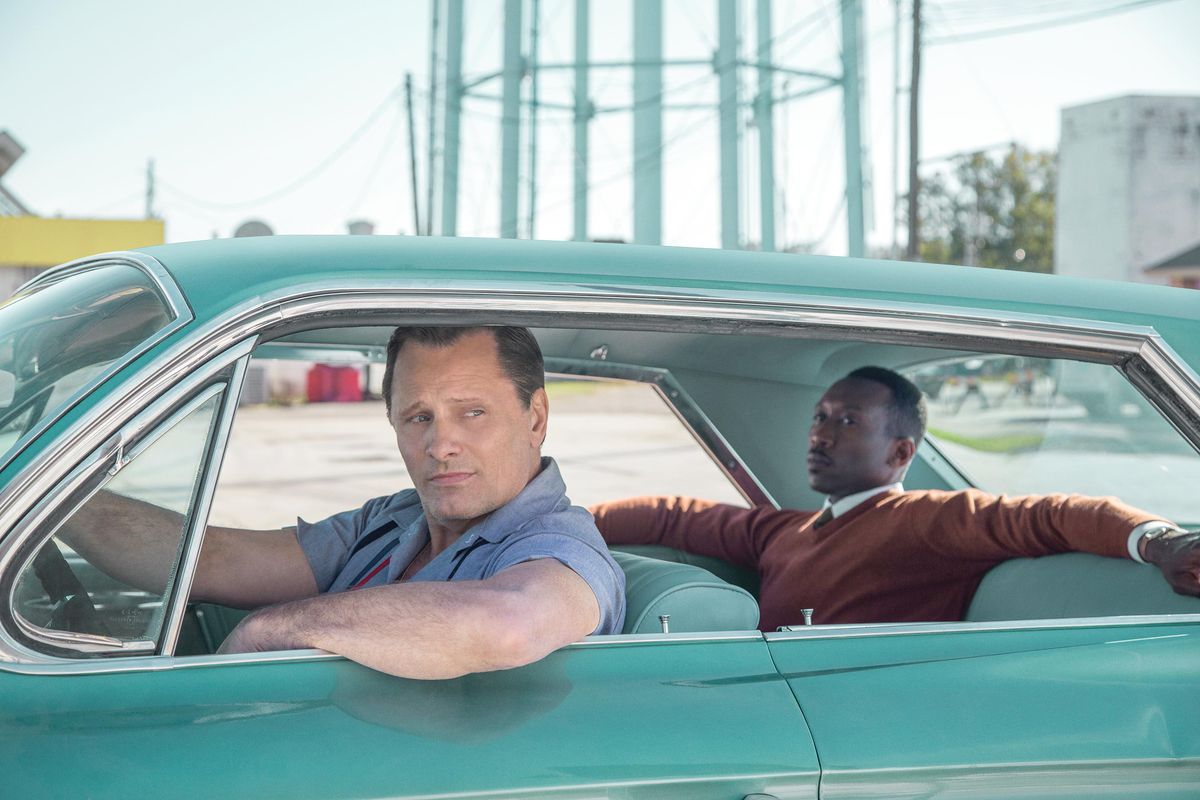 Jimmie Johnson is one of the coolest guys in NASCAR, and we always like it when he does well. He went winless last season, and this year he has already won one race, but it wasn't a Cup Series contest. He can do that this weekend at Atlanta Motor Speedway.
"Green Book" was one of the most entertaining movies of the year. Based on a true story, it was moving, heartbreaking, and inspiring. Just the type of film Oscar voters love.
Below we have included them and three other wagers, and hope they pay off for anyone that bets them.
1. "Green Book" 11/4 to Win Best Picture
While the buzz has been for "Roma" to win Best Picture at this Sunday's Oscars, they have a couple of factors working against them. The first is it is a foreign-language film, and academy voters tend to shy away from those types of films for the top prize.
"Green Book" at 11/4 could take the award despite seeing a bit of controversy when it surfaced that writer Nick Vallelonga had a social media post criticizing Muslims. That seems to have blown over and the film is similar to other movies that have won in the past.
Take "Green Book" to win Best Picture.
2. Anthony Dirrell vs. Avni Yildirim Under 7.5 Rounds +120
Even though Anthony Dirrell is 34 and Avni Yildirim is 27, Dirrell is the more accomplished boxer and is heavily favored to win this fight. Yildirim suffered his first loss to Chris Eubanks in pretty devastating fashion, and will probably suffer the same fate against Dirrell.
Dirrell also might use the Saturday fight as his swansong. He talked about retiring this year.
"You got to get out before this game puts you out," Dirrell said. "I always said I wanted to retire at 34. Now I am 34. I don't want to be an old guy who can't pronounce something and has trouble. I want to start a new chapter."
Eubanks knocked out Yildririm in the third round. There is no reason that Dirrell, just as good as Eubanks, can't do the same.
Take under 7.5 rounds.
3. Jimmie Johnson 22/1 to win Folds of Honor QuikTrip 500
Jimmie Johnson has had success at Atlanta Motor Speedway, and should benefit with the new rules package that will bring drivers closer together. Johnson won here in 2015 and 2016, as well as two other times. He has finished in the top four in five of his last nine starts.
The 43-year-old went winless last year for the first time in his career, but took the Advance Auto Parts Clash two weeks ago. This could be a nice payday for someone wanting to take a chance on the 22/1 Johnson.
Take Johnson to win.
4. New York Islanders at Vancouver over 5.5 goals
The last time these two teams played the New York Islanders defeated Vancouver, 5-2 at home. In the last three games, the scores of their games have been six or more points.
In the Canucks last seven games, six of them have had five or more goals, including four that had seven goals.
These two teams like to score, as well as give up goals, so there is a reasonable expectation this game will be high scoring and go over the 5.5 goal odds.
Take the over.
5. Liverpool at Manchester United Draw +250
Liverpool is heavily favored in this game, but Manchester United is riding an incredible hot streak. The boys from Old Trafford have won 12 of 14 matches since Ole Gunnar Solskjaer replaced previous manager Jose Mourinho in December.
They are hosting Liverpool, who too is playing inspired soccer, but are still missing Dejan Lovren (hamstring), Joe Gomez (ankle) and Alex Oxlade-Chamberlain (knee).
This game might be a defensive struggle with each team getting a goal. A draw looks like a great value bet at +250.
Take the game to end in a tie.