Regina King from "If Beale Street Could Talk" and Mahershala Ali from "Green Book" are favorites to win Oscars in their respective Best Supporting categories at the 91st Academy Award in Hollywood.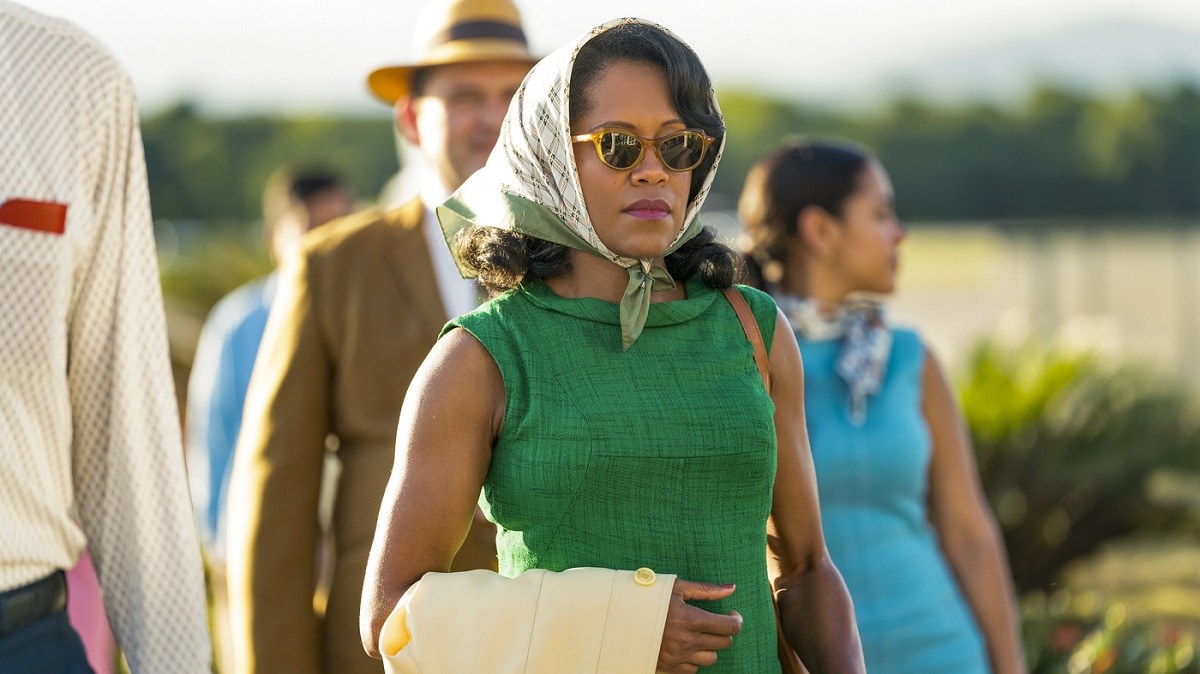 According to William Hill, King is a 1/3 favorite to win the Oscar for Best Supporting Actress for her role in the film version of James Baldwin's novel "If Beale Street Could Talk".
Mahershala Ali is 1/10 odds and the clear-cut favorite to win his second Best Supporting Actor Oscar with his role as Dr. Don Shirley in "Green Book".
King Lock or Adams Upset?
Regina King is the favorite to win the Oscar for Best Supporting Role as an Actress, but her numbers are not as big as Ali's odds. King is seeking her first Oscar win. Her biggest drawback is that "If Beale Street Could Talk" lacked the popularity of the other films. It was also not nominated for Best Picture, which might affect how some of the members vote.
Amy Adams earned her sixth Oscar nomination with "Vice", which also marked her fifth-overall Best Supporting Actress nod. She had previously been recognized for roles in "Junebug", "Doubt", "The Fighter", and "The Master". In 2013, she earned a nod for Best Actress for her role as a con artist in "American Hustle" by David O. Russell.
ODDS BEST SUPPORTING ACTRESS
Regina King (If Beale Street Could Talk) 1/3
Amy Adams (Vice) 4/1
Rachel Weisz (The Favourite) 6/1
Emma Stone (The Favourite) 25/1
Marina de Tavira (Roma) 25/1
Amy Adams comes to mind for best potential upset in this category. "Vice" was nominated for Best Picture, albeit as the biggest long shot on the board. Adams played the wife of former Vice-President Dick Cheney. She played an instrumental role from turning around a drunkard from Wyoming into one of the most powerful men in modern history.
Rachel Weisz and Emma Stone were both nominated in a film that also got a nod for Best Film. They are both Oscar winners. Weisz won the BAFTA award. The problems with a film like "The Favourite" is that two actress will split Academy voters. Weisz played a bigger role, so you would figure she would garner more votes by default over Stone.
Marina de Tavira's role in "Roma" landed her one of the long on the board. Alfonso Cuaron directed a personal film about Mexico City in the 1970s. He is the heavy favorite to win an Oscar for Best Director.
Ali Runaway
Mahershala Ali is the big favorite to win for his role as real-life pianist Dr. Don Shirley in "Green Book". Ali is -1000 on the moneyline right now, which means you have to wager $1000 on him to win back $100.
Ali won an Oscar two years earlier in "Moonlight" for his role as Juan the drug dealer. He won Best Supporting Actor in 2016 and beat out some excellent thespians including Jeff Bridges, Michael Shannon, Lucas Hedges, and Dev Patel.
ODDS BEST SUPPORTING ACTOR
Mahershala Ali (Green Book) 1/10
Richard E Grant (Can You Ever Forgive Me?) 7/1
Sam Elliot (A Star Is Born) 14/1
Adam Driver (BlackkKlansman) 33/1
Sam Rockwell (Vice) 50/1
You could save your money on this one and avoid betting anyone else except Ali. If you're feeling frisky, you could take a flier on Richard E Grant. He's got the only chance at pulling off an upset for his role in "Can You Forgive Me?" Grant and Melissa McCarthy both excelled in their roles, but Grant is the one everyone is talking about.
Sam Elliot had a couple of powerful scenes as a rock-n-roll roadie in "A Star Is Born". Bradley Cooper essentially received a Best Actor nomination for imitating Sam Elliot's real-life persona.
Adam Driver is a sensational actor. He's going to win an Academy Ward someday, but not this year for his stellar work in "BlackkKlansman" by Spike Lee.
Sam Rockwell hit a home run in all his scenes as President George W. Bush in "Vice" by Adam McKay. However, Rockwell is up against too many stronger performances.
With the Academy Awards a couple of days away, Glenn Close from "The Wife" is the favorite to win Best Actress. Meanwhile, it looks like Rami Malek is the runaway favorite to win an Oscar for Best Actor portraying Queen singer Freddie Mercury.