"Roma" won seven BAFTA awards including best director, and director Alfonso Cuaron is the runaway favorite to win an Oscar in the Best Director category against filmmakers Spike Lee, Adam McKay, Yorgos Lanthimos, and Pawel Pawlikowski.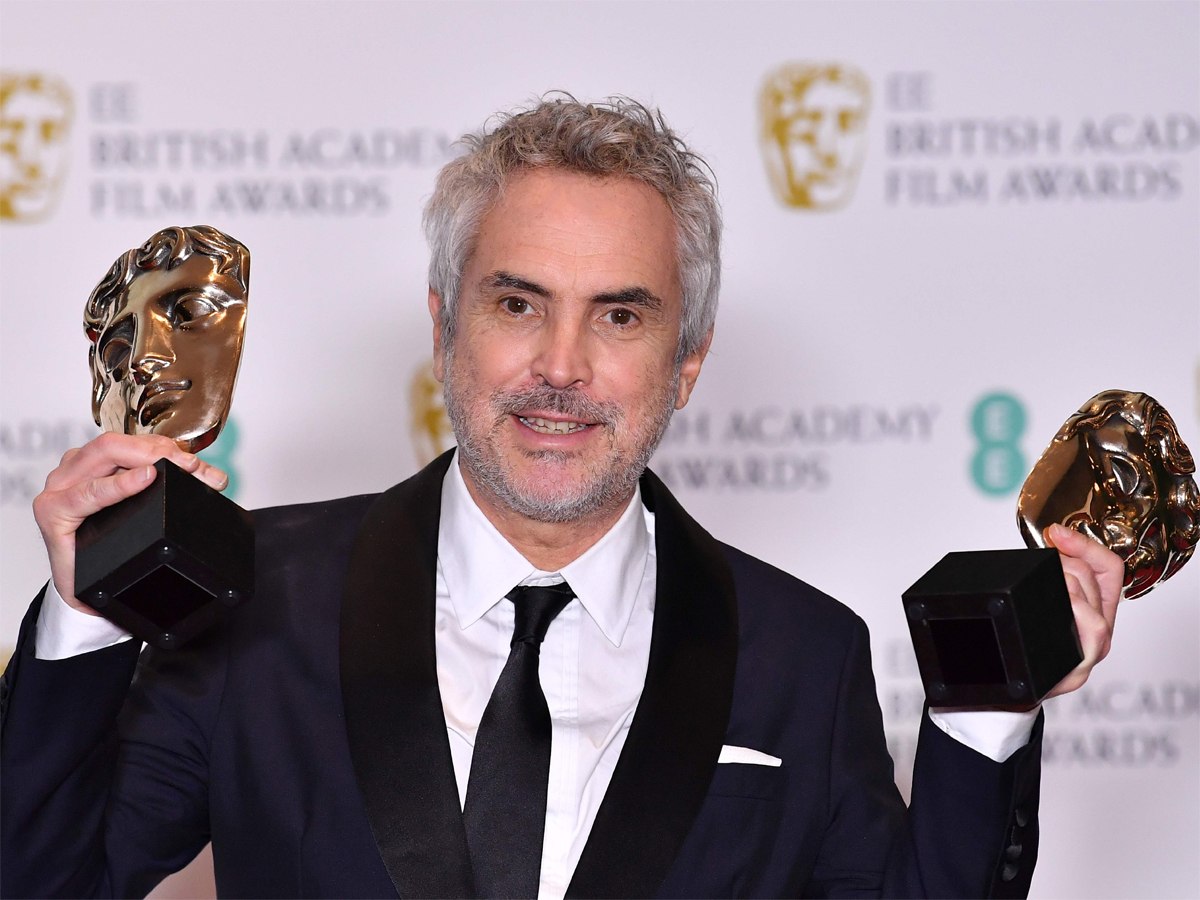 The BAFTA is the British version of the Oscars. "Roma" picked up four awards, including Best Picture, Best Director, and Best Cinematography.
"Roma" is a personal and poignant childhood story by Alfonso Cuaron. It's set in 1970s and titled after a neighborhood in Mexico City where Cuaron grew up.
BEST DIRECTOR ODDS:
Alfonso Cuaron (Roma) 1/20
Spike Lee (BlackKKlansman 9/1
Yorgos Lanthimos (The Favourite) 33/1
Adam McKay (Vice) 40/1
Pawel Pawlikowski (Cold War) 33/1
According to William Hill, Cuaron is the overwhelming favorite at 1/20. In money terms, Oscar bettors would have to wager $2000 to profit $100. "Roma" has been the favorite to win multiple Oscars since nominations dropped three weeks earlier.
Roma Lock
American audiences did not fall for Roma, like the Brits. In the era of superhero action movies, the slow-pacing of a black-and-white foreign-language flick is not appealing to the average movie goer in the States.
Peter Bradshaw, film reviewer from the Guardian, gushed over "Roma" with a five-star rave.
"At times, it feels novelistic, in its sense of character development and inner life: a densely realised, intimate drama developing in what feels like real time. In its engagingly episodic way, it is also like a soap opera or telenovela. And at other times it is resoundingly epic,"  wrote Bradshaw.
Alfonso Cuaron's personal tale is up against five talented directors. Spike Lee directed one of his best film in decades since his basketball film, "He Got Game". Lee's recent film, "BlackKKlansman", is a comedy based on true events. A black police officer in Colorado attempts to infiltrate the KKK. If there's any film that has a chance to usurp the favorite, oddsmakers think Lee could pull up an upset.
Although "The Favourite" has been winning awards in acting categories, Yorgos Lanthimos is one of the longshots on the board.
Adam McKay hit a home run with "Big Short", his film explaining the impact of the financial crisis. "Vice" seems like a bloop down the first baseline that the runner legged out for a double on a close call at second base. McKay's film about the rise of former Vice-President Dick Cheney lacked the same humor and bite as "Big Short".
Pawel Pawlikowski also directed a personal story. "Cold War" is loosely based on his parents complicated relationships before, during, and after World War II. Like McKay, Pawlikowski is also one of the super longshots on the board.
BAFTA Predictor
The BAFTA Awards are often a precursor to the Academy Awards. Bettors that scrutinize all of the events in award season will tell you that BAFTA is a bigger indicator than the Golden Globes. With Cuaron's win for best director at BAFTA, he's essential a lock for an Oscar.
At this year's BAFTA awards, "Roma" won seven total awards including Best Original Screenplay, Best Editing, and Foreign Language Film.
However, in the previous four years, the BAFTA winner and the OSCAR for best film did not add up. In the last four years, BAFTA awarded "Boyhood" (2015), "The Revenant" (2016), "La La Land" (2017), and "Three Billboards Outside Ebbing, Missouri" (2018). However, the Academy handed out Oscars to "Birdman" (2015), "Spotlight" (2016), "Moonlight" (2017), and "The Shape of Water" (2018).
"Roma" won best film at the BAFTAs this year. Will the upset trend continue at the Oscars?