The race for best picture at the 92nd Academy Awards in Hollywood is shaping up to be a two-film contest for the coveted Oscar between Quentin Tarantino's "Once Upon a Time in Hollywood" and Sam Mendes' World War I film, "1917". According to William Hill, "Once Upon a Time in Hollywood" is the overall favorite at 3/2 odds, while "1917" is the second-highest on the futures board at 5/2 odds.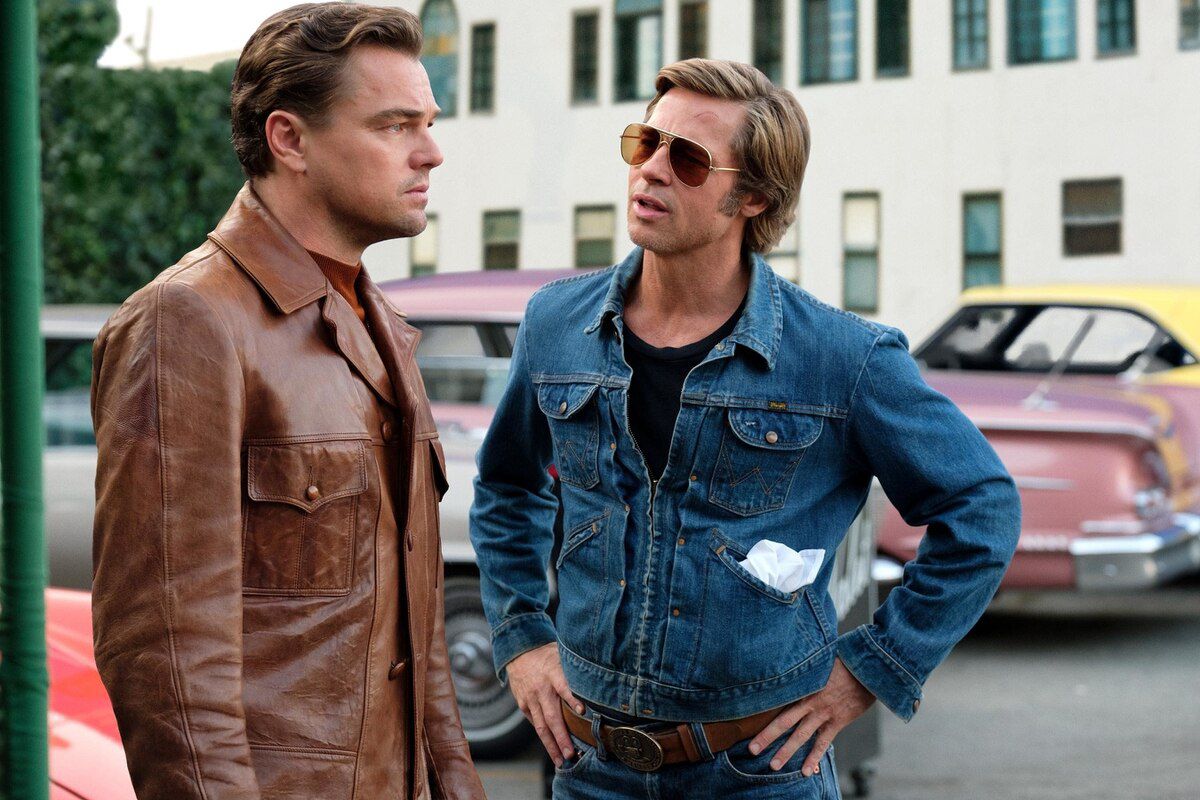 This year, nine films received nominations for best picture at the 2020 Oscars. Heading into awards season, the Hollywood trade magazines suggested the best film race would come down to a sprint between Martin Scorsese's "The Irishman" and Tarantino's "Once Upon a Time in Hollywood." However, Scorsese's epic film, which clicks in at 3 hours and 30 minutes, was snubbed by the Hollywood Foreign Press at the Golden Globes two weekends ago in Beverly Hills.
2020 OSCARS BEST PICTURE ODDS
Once Upon a Time in Hollywood 3/2
1917 5/2
Parasite 4/1
Joker 8/1
The Irishman 12/1
Marriage Story 25/1
Jojo Rabbit 40/1
Little Women 66/1
Ford v Ferrari 100/1
"1917", which seemed like a long shot to win the Golden Globe at 8/1 odds, pulled off the upset over heavy favorite "The Irishman," which was listed at 1/2 odds by William Hill to win Best Drama Picture.
With "1917" basking in the warmth of its shiny Golden Globe victories, which included Best Picture and Best Director for Mendes, it's become the challenger to Tarantino's "Once Upon a Time in Hollywood" for Best Picture. "1917" is a close favorite behind Tarantino at 5/2 odds.
The Favorites: Old Hollywood and the Great War
The best picture at the 2020 Oscars will come down to whether or not Academy voters will recognize Tarantino's homage to old Hollywood, or honor the stunning visceral experience of Mendes' war film.
Tarantino created a love letter to old Hollywood with his latest film. Set in 1969, Leo DiCaprio plays an aging TV star from the 1950s who struggles to adjust to the seismic cultural change of the late 1960s. Brad Pitt plays DiCaprio's stunt double and best friend as the two struggle to stay relevant in an industry that eschews the old and relishes the new.
Both actors were nominated for Oscars, with DiCaprio earning a nod for Best Actor and Pitt receiving a Best Supporting Actor nomination. DiCaprio is a long shot compared to Joaquin Phoenix, who has the inside track for Best Actor for his portrayal of the Joker. However, Pitt is the favorite to win in his category.
"1917" saw its odds improve to 5/2 after the film pulled off an upset at the Golden Globes. The Academy could also split the awards between Mendes and Tarantino by awarding one of them "Best Director" and the other receiving "Best Film."
Second Tier: Class Warfare, a Villainous Origin Story, and Mafia Hitmen
Bong Joon-ho's "Parasite" is a dark comedy about a poor family that cons their way into the lives of a very wealthy family in South Korea. "Parasite" is currently at 4/1 odds, which is somewhat high for a foreign film with subtitles. Typically, subtitled movies are a huge turnoff to audiences, but "Parasite" is so weird, twisted, and funny that it's become an exception.
If you love the DC Comics universe, then you probably loved the origin story of how a fledgling standup comic with mental health issues inevitably became the Joker and Batman's nemesis. "Joker," directed by Todd Phillips, is currently 8/1 odds to win Best Picture.
Kudos to you if you finished "The Irishman" in one sitting. The film might have garnered more praise from critics and audiences if Scorsese lopped an hour off the run time. Then again, you wouldn't have the story that Scorsese wanted to tell about Frank Sheeran, a mafia hitman, who claimed he killed union big wig Jimmy Hoffa. Hoffa went missing in 1975 and his body had never been found. He's one of the most famous missing person cases in America, and the subject of numerous books and films.
Long Shots: Divorces, Imaginary Friends, Classic Lit, and Fast Cars
Noah Baumbauch should have titled his film "Divorce Story" because "Marriage Story" is about the dissolution of a union between an actress and her playwright/stage director husband. It's a lazy description to call the film a millennial version of "Kramer vs. Kramer," but it will definitely become one of those universal films that many recently divorced people can relate to over the years. "Marriage Story" is one of the long shots at the bottom of the futures board at 25/1 odds.
"Jojo Rabbit" is one of those weird movies that your stoner friends tell you to not miss because, what's funnier than a confused boy with Hitler as an imaginary friend? This dark comedy, directed by New Zealand filmmaker Taika Waititi, earned a nomination for Best Picture. However, it's too far out there to be considered one of the favorites.
Greta Gerwig directed "Little Women," based on the novel by Louisa May Alcott. "Little Women" is one of those iconic pieces of American Literature that has been adapted as a stage play and received the film treatment in Hollywood too many times to count. "Little Women" is one of the biggest long shots at 66/1 odds to win the Oscar.
If you like fast cars and Matt Damon, then "Ford v Ferrari" is right up your alley. James Mangold ("Logan," "Cop Land," and "Walk the Line") directed the film, based on a true story about the Ford Motor company's desire to win 1966 Le Mans endurance race. "Ford v Ferrari" was a huge hit at the box office, but it's the super-long, long shot on the board at 100/1 odds to win Best Picture.