College football conference games begin for several of the ranked teams this weekend, though only a few will be tested. Several of the teams in the AP Top 25 College Football Poll are facing opponents that might be in their conference, but don't pose much of a threat.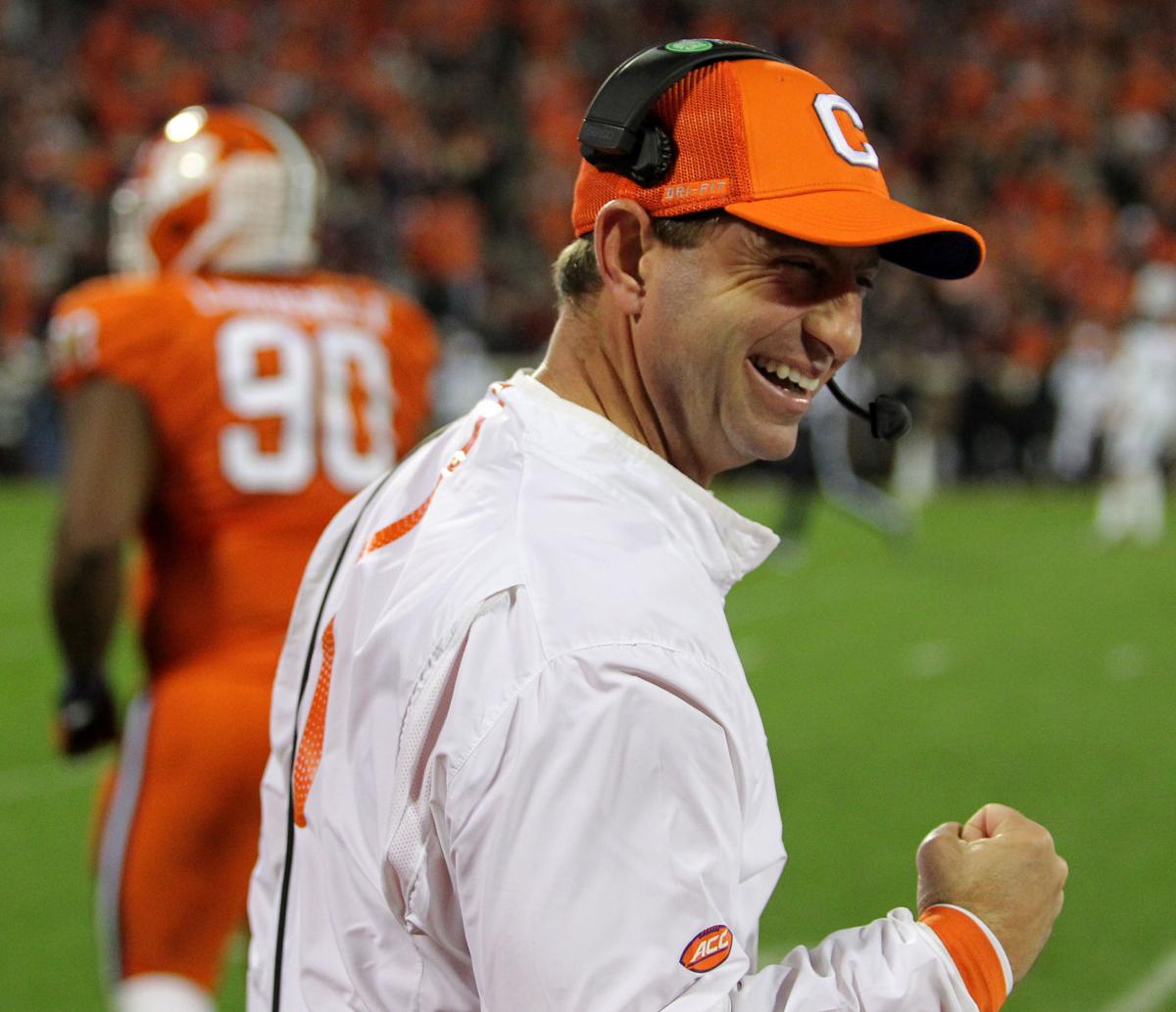 Clemson, the top-ranked team in the country, plays its third conference game, facing ACC foe North Carolina. Much like the games against Georgia Tech and Syracuse, the Tigers are heavy favorites.
The Tigers are laying 27 points against the Tar Heels at home, the second-lowest number they've given away this season. Only Texas A&M, who got 16 points, received fewer points.
That doesn't mean Coach Dabo Swinney is taking UNC lightly. Swinney told reporters in his weekly press conference that the Tar Heels are much improved.
"North Carolina is 2-2, but could very easily be 4-0," Swinney said. "They've gotten down in some games, but they don't go away. They keep coming back. The biggest thing I would say in watching North Carolina is you can tell and see the influence of the new staff, and coach Mack Brown, and what they're trying to do with the culture there. You can tell the guys are buying into what they're talking about."
Alabama Conference Game Against Bottom Dweller
Another powerhouse that shouldn't be tested in a conference game this week is No. 2 Alabama. The Crimson Tide face Mississippi, and are favored by 38 points. Ole Miss is 1-0 in the SEC, but is 2-2 on the season, including being upset by Cal at home last Saturday.
This conference game marks the second-most points Alabama has had to give away in five contests. In the previous four games, the Crimson Tide is 2-2 against the spread.
History is definitely not on the side of Ole Miss. The Rebels have played Alabama 66 times, and have only won 10 times.
Washington, Notre Dame Face Stiff Competition
There is one conference game that features two teams in the Top 25. No. 21 ranked USC is traveling to Washington to face the No. 17 Huskies. The two teams are in the Pac-12 Conference. Washington is favored by 10.5 points.
The Trojans are on their third quarterback, with the first two out with injuries. Despite this, USC has won three games, including last week when Matt Fink came off the bench to help upset No. 11 Utah.
First-year offensive coordinator, Graham Harell, said he thought all three QBs were solid.
"You hate to see anyone get hurt, but whoever goes in, you expect them to execute at a high level," Harrell said. "Like coach Helton and I have said since fall camp started, we thought we had three quarterbacks that can play at a really high level, and they've all shown that."
Notre Dame is also hosting a Top-25 team. The No. 10 Fighting Irish are taking on No. 18 Virginia, and are 12.5-point favorites.
Experiencing the tough loss last Saturday against Georgia, its now up to Notre Dame to bounce back and handle Virginia. After practice this week, players said they are confident they can do that. Captain Jalen Elliott said the players had a meeting and discussed the game.
"(We called the meeting to) just make sure that we moved on and used that 24-hour rule on Sunday, and then forgot about it and got ready for Virginia who's a really good team," Elliott said. "This week we have to beat Virginia, that's what we have to prepare for."