Iowa has now joined Colorado, Pennsylvania, Indiana, and New Jersey as states with three-straight record-setting months of wagering this fall.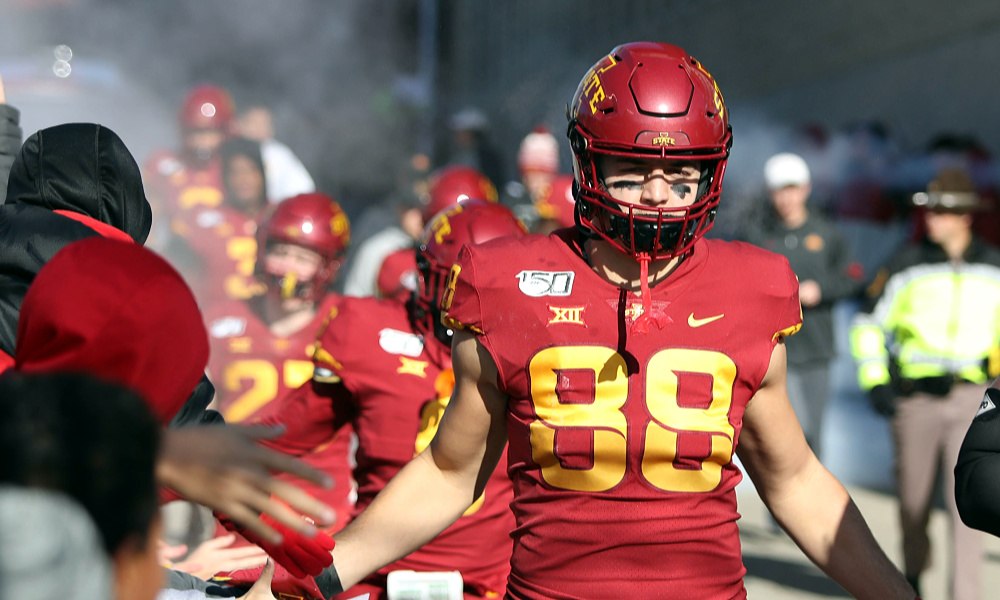 November brought the Hawkeye State $87.2 million total handle, a 6.4% increase on October's total $81.9 million across Iowa's 19 casinos—thirteen of which offer online wagering. The hold was 9.34%, which gave sportsbooks $8.1 million in revenue. It was the state's second-best month since launching in August 2019. October's hold was nearly $9.1 million.
Iowa has raked in $241.5 million since September—90 days producing more than 35% of the state's total wagers since it opened for gambling in August 2019.
Iowa's Online Sports Betting Helps Offset COVID-19 Slump
Like the top-five states in gambling revenue, Iowa's fall spike is attributable to COVID-19-related restrictions on brick-and-mortar casino and retail outlets. The majority of online wagers were placed on NFL and college football, where the surprising Iowa State Cyclones remain No. 7 in the nation.
Of its six online sportsbooks, the top earners were DraftKings and PointsBet. The daily fantasy sports site led online operators with $62.4 million, beating its record of $57 million from October.
DraftKings also represented more than 71% of the overall handle, marking the first time online wagering accounted for more than 70% of the total handle with a minimum of $50 million in bets placed.
London-based William Hill was the top brick-and-mortar operator, pulling in $27 million handle across its six properties.
A Couple Brick-and-Mortar Books Lost in November
DraftKings, and its partner Wild Rose Casinos, have properties in Clinton, Emmetsburg, and Jefferson. Iowa, like Nevada, requires bettors to complete registration at a brick-and-mortar location.
Wild Rose's Jefferson location led the way for DraftKings, pulling in almost $10.5 million in November.
And while the sportsbooks did well overall, there were two notable exceptions in brick-and-mortar casinos where the bettors had more to be thankful for in November. Isle Casino in Waterloo was -8.2% hold and paid out $58,530, and those who took physical slips from Wild Rose Jefferson were just better than even winning on $228,503 off of $216,314 wagered.